​​​​LED Scoreboard and Timing Products
Choose a sport to view available products.
Your main scoreboard provides vital information, but the enhancements surrounding the scoreboard make the impact.
Additional Sports Products
Our commitment to continuous product evolution, combined with imaging and manufacturing technology
developed over decades of continuing research, means we design the most advanced video screens in the
marketplace. No other manufacturer offers such a complete line of LED scoreboards available in nearly
any size and configuration.
Outdoor LED Message Centers
For advertising and communicating with fans and the community.

Replace a manual changeable copy board with an LED sign featuring 1-4 lines of red text that update as easy as sending a text message.
Learn More About eCCB Displays

Add visual impact to your location with exceptional graphics and text in multiple font styles and sizes to create the message you need.

Choose what display dimensions work for you to create a destination feel with a crystal clear, high-resolution display.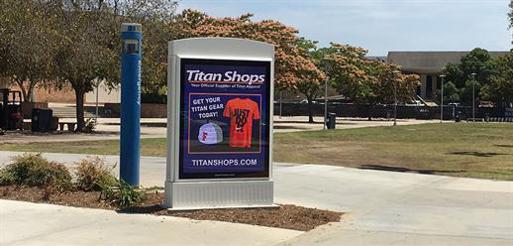 Position digital advertising at eye level, where it's most likely to influence consumers as they drive by, shop in city centers, and more.