Motor Sports
Leave your fans with a lasting impression of your raceway.
Along with displaying position, time and speed, add a video display or message center for sponsor promotion, animation and video capabilities. Daktronics marquee displays allow you, as a business, to connect with your community.
Guarantee that your racing fans are not only entertained, but informed. Display times (to the thousandth of a second) and the speeds of the racers (km/h or mph). Ensure that fans and racers stay informed with times and placements.
Marquee Displays / Message Displays
Control your own advertising medium with a marquee display.
Whether you own a world-class facility or a local race track, use this highly visible solution to connect with the community.
Use marquee displays at your race tracks to:
Promote upcoming races and events
Increase sponsorship opportunities
Raise the track's profile among the community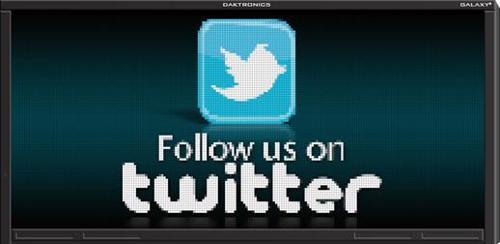 Video Displays
Daktronics strives to deliver a lasting solution for your track.
Expand your scoring capabilities and impress your fans with: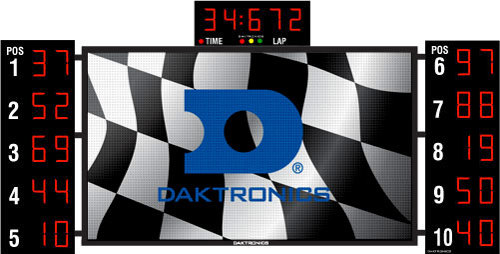 Software and Controllers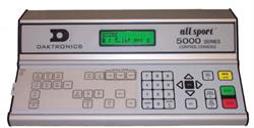 Versatile console for displaying race information and controlling scoreboards.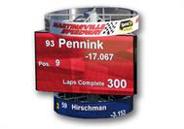 Interface with LED message centers, video displays and numeric racing scoreboards.