Our Expertise.
Your Brand. 
Design Professional Content for your Display Effortlessly
FrameWrx by Daktronics is a content design platform that enables anyone, anywhere to leverage professionally designed templates to elevate their brand for event production and promotions. This cloud-based, timesaving platform simplifies content creation, maximizing the impact of digital video displays and social communication. Students and staff of any ability can access top-level, intentionally designed templates, created by industry renowned digital artists.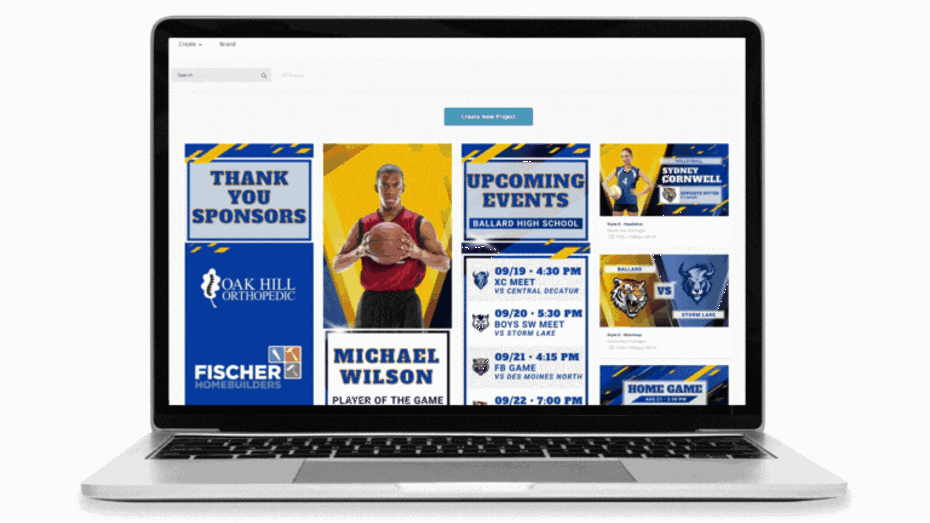 Versatile Templates
Each template creates a branded visual connection with fans as they arrive at your facility. Strategic designs enhance the overall live-event experience and are made for the versatility of video displays, social media or print.
Export as:

Share to:

Facebook
Instagram
Buffer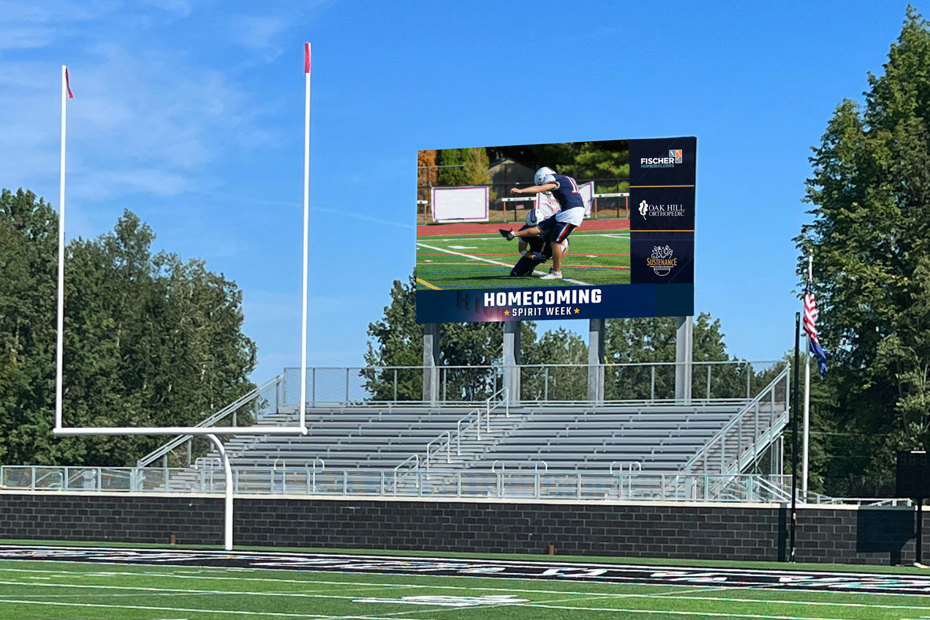 Built for Video
Templates that Work for Your Display
FrameWrx templates are specifically designed with your video display layout in mind. It's easier than ever before on any zone to entertain fans, promote school successes, showcase sponsors and engage students all within your video display.
Video capabilities offer your school templated backdrops for your pre-recorded video of player profiles, game day footage, school spirit videos, commercials, school promotions and more.
Trending Templates
FrameWrx offers continuous quality templates that will be uploaded on a consistent basis, leaving you more time to focus the other aspects of your athletic and educational program.
1 Million+ Stock Assets
Rights free stock images and videos are convenient to use when new visuals are needed. Search within FrameWrx for the asset needed and simply place the photo, icon or video. 
Animated Content
100% of our template are pre-animated or animation ready with a simple click of the button. Enjoy full motion editing capabilities with all objects in the platform. Animation elements can be added to content for your video display to create eye catching graphic that will get your fans attention.
Audio
Add audio to your videos and graphics to grab your fans attention and create an engaging atmosphere with not just visuals, but sound to compliment it. 
Powerful and Easy to Use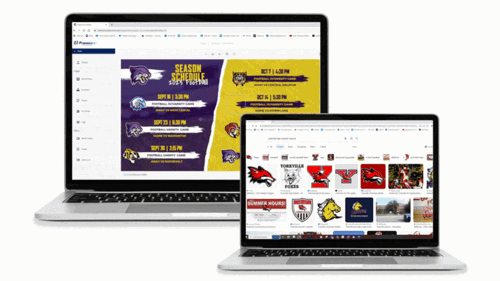 Drag & Drop Content
FrameWrx offers a convenient drag and drop feature.  Search for any image and drag it into your artboard or shape.
Easy Background Removal
Quickly remove the background from any player photo to lift your designs off the screen. This time-saving feature allows you to do all editing in one platform.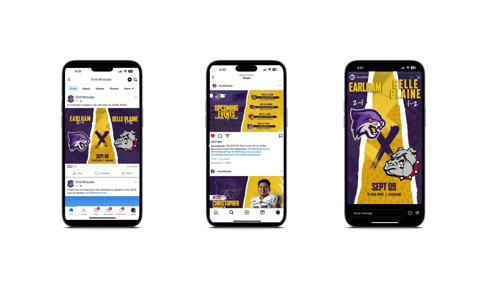 Share to Socials
Convert any template into a social media graphic with the click of a button. Quickly resize your custom video graphics for Facebook or Instagram posts.
---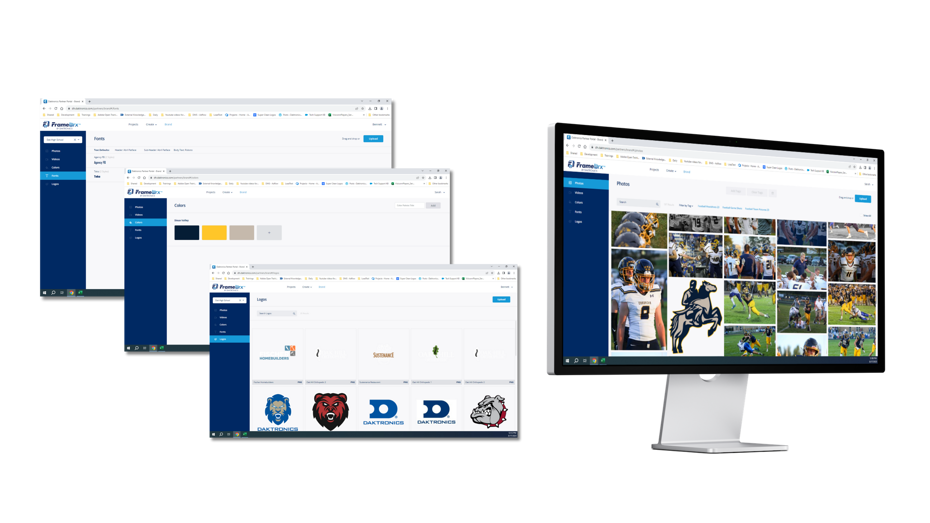 Integrate Your Brand
Customize Your Workspace with Your Branding
Bring your brand to FrameWrx. Save your fonts, colors, logos and image library all in one hub.
---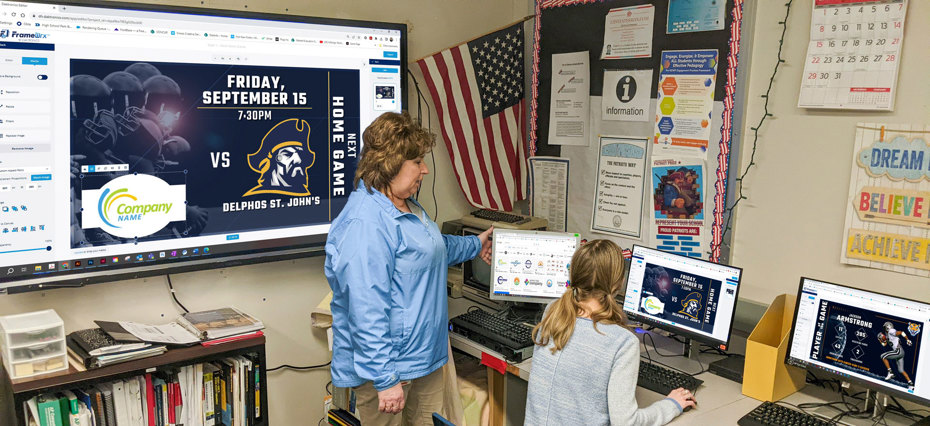 Classroom Ready
Cloud-Based for Simple Curriculum Integration
Teachers can integrate FrameWrx into their curriculum where students with varying design experience can turn information into well-designed imagery for your video display. Take advantage of student-teacher collaboration to simplify the content approval process.
Download the FrameWrx Flyer
This one-sheet flyer has all the crucial information about our FrameWrx software, from its features and uses to packages and pricing. Download a copy for an easy way to share your proposal with stakeholders!
$1,600/year
Classroom
30
User (Student) Accounts
Created by Industry Expert Designers
Our experienced content designers have a history of industry experience in designing and creating for LED graphics displays available in this platform. Our designers of the graphics and templates offered have over 250 combined years of experience with designing video content for top Colleges, Universities, Major and Minor League Venues.