Daktronics United Kingdom
Daktronics has installed tens of thousands of electronic scoreboards and digital display systems throughout the world. Expanding to serve our international market, our Daktronics United Kingdom office provides local service to better support you.
From LED video displays in shopping malls and sports venues to digital out-of-home billboards, Daktronics provides quality, customized solutions to maximize your investment.
Daktronics UK is a wholly-owned subsidiary of Daktronics.
Daktronics UK Ltd
Kestrel Court, Waterwells Drive, Quedgeley, Gloucester, GL2 2AT
United Kingdom
tel: +44 1454 413606
fax: +44 1454 415139
uksales@daktronics.co.uk
Statement with regards to Waste Electrical and Electronic Equipment Regulations 2013:
As a responsible B2B producer (WEE/JD0518WQ) and in accordance with the Waste Electrical and Electronic Equipment Regulations (2013), Daktronics UK Ltd are able to offer a free end-of-life B2B take-back service. Email uksales@daktronics.com for more information.
Out of Home (OOH) Advertising Solutions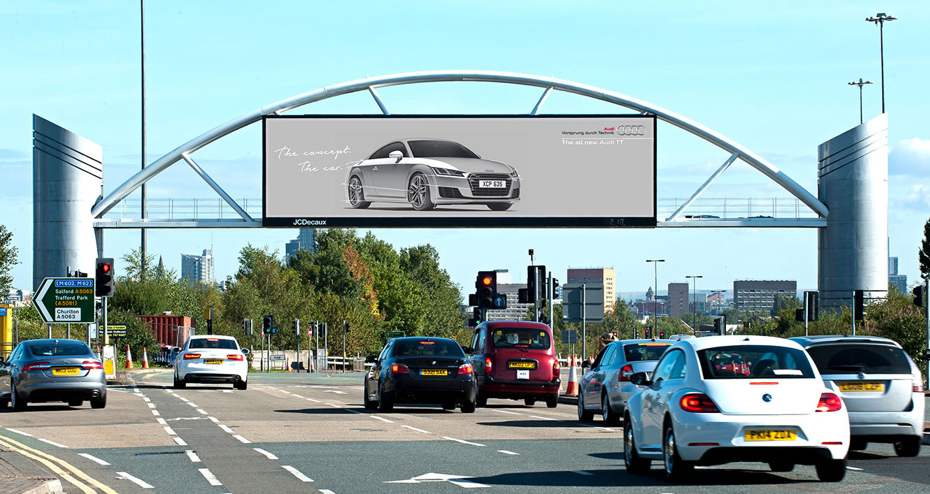 Dynamic Advertising. Unprecedented Flexibility.
Just as mobile phones and tablets are reshaping our lifestyles, OOH advertising is adapting to the immediacy of today's digital media. Daktronics offers high-quality digital outdoor advertising mediums with the capability of selling multiple advertising spaces.
LED video displays, street furniture and other forms of outdoor media interact with public social spaces, connecting consumers with brands in highly engaging ways.