Make Your Ideas Come to Life
No matter your industry or location, Daktronics products are built with the flexibility to fit your unique application. Our range of potential ideas can give you the inspiration and product information you need to make your ideas come to life. From large scale outdoor advertising to channel letters to tollways, our products can fit any location keeping your budget in mind and delivering excellent return on investment.
Need more technical information? Browse through our complete product lineup to find the right technical solution.
Read Our Customers' Stories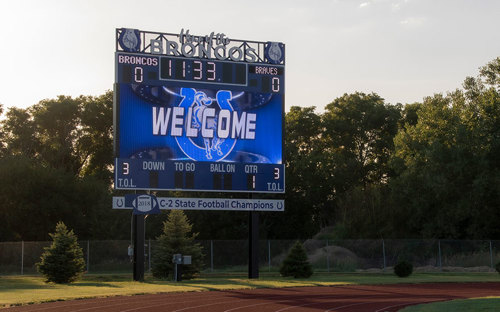 Read all about them. Check out our customers' most newsworthy projects and what they thought about the finished product.
We take great pride in delivering great projects. See recent installations and read what our customers have to say.
The photo gallery contains thousands of our installation photos. See the projects we've been up to lately and get ideas for your own location.
Watch our landmark displays in action. The video gallery contains footage of recent installations as well as our creative and architectural applications.
Want to learn more? We're here to help.
Let our experts answer questions about the benefits of products customized for you.