Daktronics Minor League Sports
From MiLB to the USL to arenas, minor league sports teams and venues across the country have chosen Daktronics for their integrated video and scoring systems. Check out our experience around the minor leagues and opportunities at your venue.
What's Happening In Minor League Sports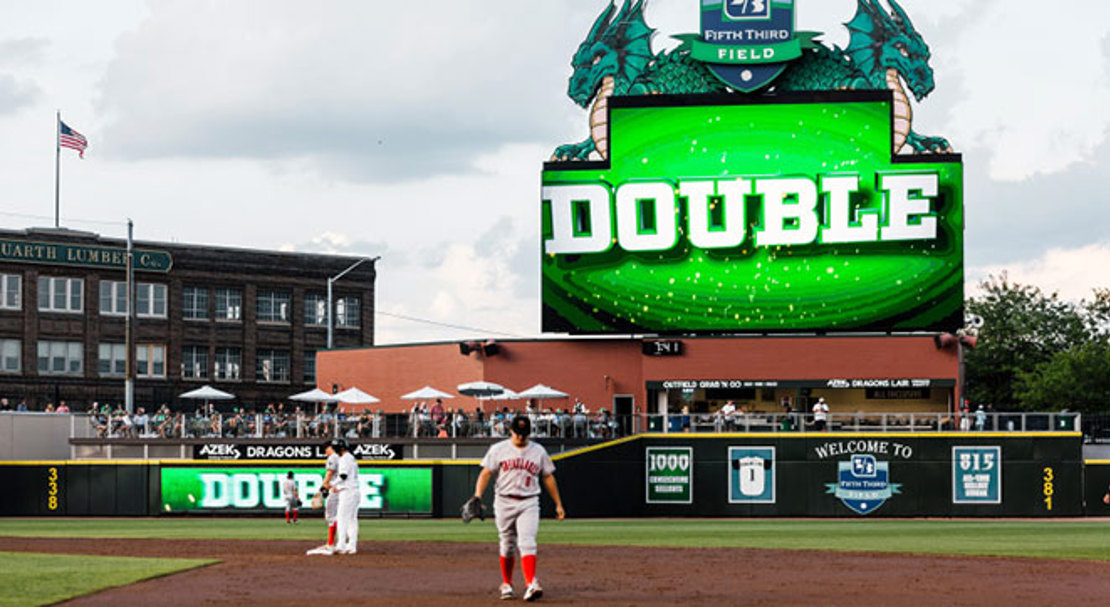 New season, ballparks, teams, experiences, affiliates and LED systems. We're ready for 2021!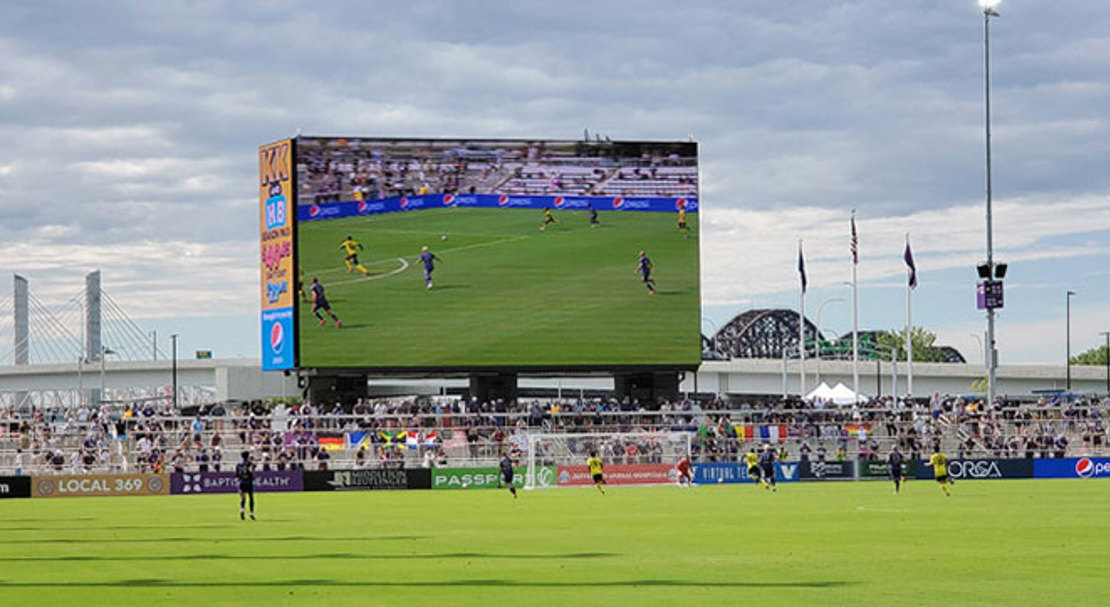 With 7,300 square feet of LED and some unique applications, the integrated system at Lynn Family Stadium rivals that of many MLS venues.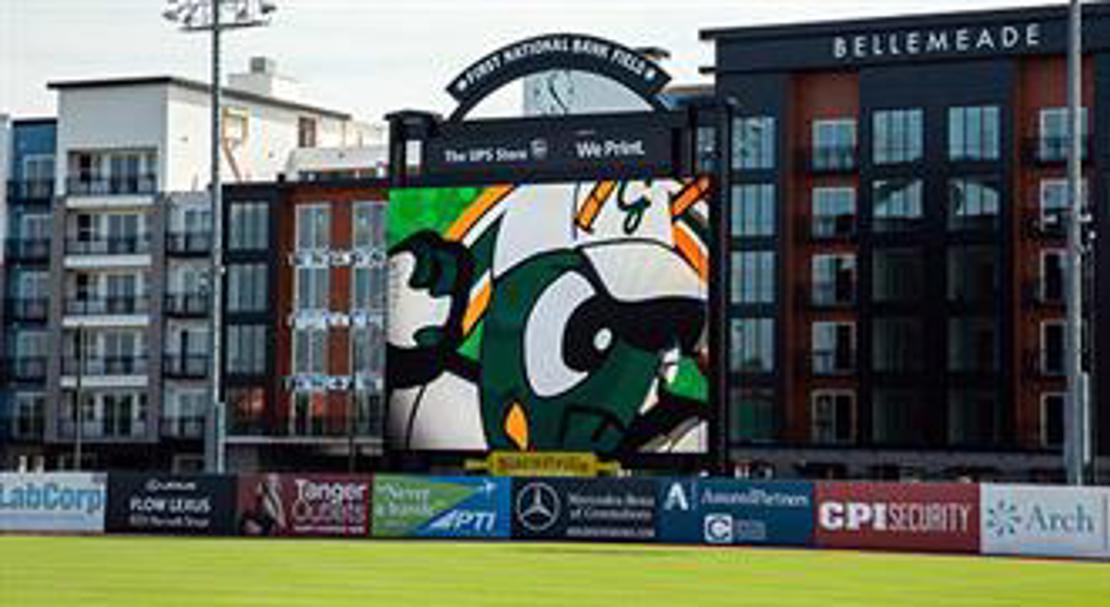 We sat down with the Greensboro Grasshoppers to talk about their experience with video boards, the purchasing process, their journey to partnering with Daktronics, and the importance of service and support after the sale.
Related Videos
---
Are you thinking about these items when purchasing a video board?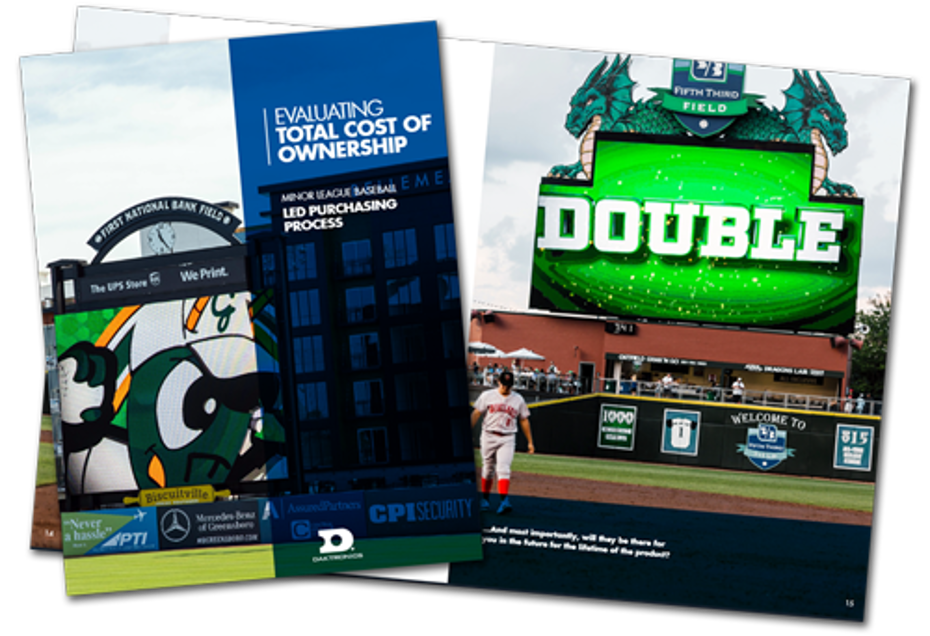 Learn more about the total cost of ownership in Minor League Baseball with video boards and the many items to consider when purchasing a new board.
---
Engage Fans From the Street to Their Seats
Engage your fans from the street all the way to their seats with a network of displays designed to immerse your audience in every moment of their experience. Daktronics is there every step of the way to inform and entertain audiences through customizable, dynamic visual systems.

Sustaining Your Investment
We are committed to providing the best local field service and support in the industry for the lifetime of the display.
Learn more about our service support

Produce an Unforgettable Show
Daktronics Show Control is the most powerful, flexible, and proven live event control system in the industry backed by Daktronics unmatched service capability.
See the benefits of Show Control

Connect Fans at Every Turn
With a truly integrated system, your audience gets the very best experience possible, no matter where they are in the venue.
Learn about digital media networks
Get the Latest News in Your Inbox
Curious if you're missing an opportunity at your facility? Sign up for the Daktronics Minor League / City Owned sports newsletter to help keep you, your organization and your facility informed on the latest trends in audio-visual solutions. Find out what's new, who's doing what and where, and learn about innovative trends in minor league sports facilities.