Service that Builds Lifelong
RELATIONSHIPS
We like to help people – it's the backbone of our business. Providing options at every stage from your initial concept through financing and continued operation, we're here to build customers for life.
Practical Solutions
We take our customer's big ideas and turn them into feasible designs. After that, we implement plans and processes to help achieve the exceptional results they envisioned.
Vast Global Network
Over the years, we've found a strong support network is an important part of customer success. That's where our own employees and trusted local partners come together to ensure your project goes smoothly and your audiovisual system keeps looking and working it's best.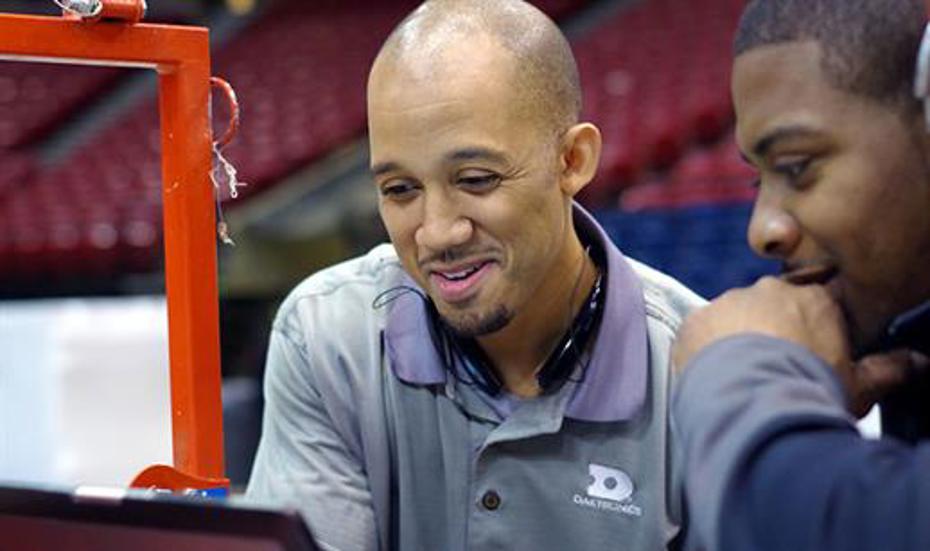 Invested in Your Success
It's the cornerstone of our business to build trust and maintain stability our customers can count on. We're not here to make a quick buck; we're here to build customers for life.
Think of us as an extension of your team. We're here to support you in achieving your goals and are fully committed to your success.
Where do your LED display parts go when you send them to be repaired or serviced? With Daktronics, all parts from the United States are sent to our repair center in Sioux Falls, South Dakota where over 50 expert technicians are dedicated to repairing parts for our customers.
Repairs can be made in as little as two days for priority repairs and 94% of all parts received are repaired and quickly returned to customers. We also carry an inventory of standard system-critical Daktronics manufactured parts to reduce the down-time of your equipment.