Experience the Daktronics Difference
Our local team in Australia has more than 60 years of combined experience to ensure your project is a success. Daktronics offers the industry's most complete product lineup with solutions to fit your specific performance and budgetary needs.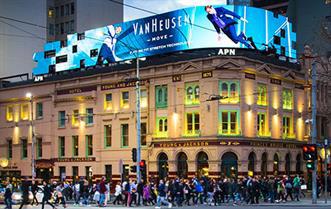 Just as mobile phones and tablets are reshaping our lifestyles, OOH advertising is adapting to the immediacy of today's digital media with digital billboard and street furniture.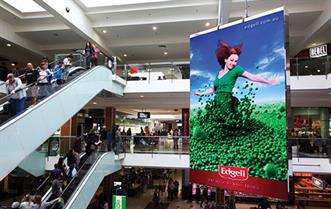 Build a dynamic identity for your shopping centre with LED Signage. Attract both tenants and shoppers with vibrant images and color.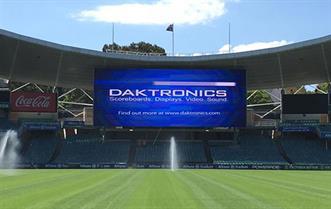 The most complete line of electronic scoring and timing systems, including numeric scoreboards, video scoreboards, and sound and timing systems.



Every Moment Matters
Whether capturing the attention of traffic and pedestrians or energizing a stadium full of enthusiastic fans, Daktronics is here to ensure maximum impact for your biggest moments.
From the moment you decide where you put your digital signage to the moment you decide how you're going to use your system to influence your audience, every moment of the process matters.
With a flexible array of solutions, you can rely on Daktronics to provide world-class products matched with unparalleled support, integration and customized services to fit your needs. Make your moments positive, memorable and continually sought after by integrating equipment that is designed to work together by one company, Daktronics.
The Most Experienced LED Solution Provider in Australia and New Zealand
360

+

OOH Installs In Australia and New Zealand.
More than 10,900 worldwide.
85

+

Sports Video Displays in Australia and New Zealand.
 More than 10,700 worldwide.
60

+

LED Retail Installations in Australia and New Zealand. More than 4,000 worldwide.
25

of 27

Australian Pro Sports Facilities use Daktronics Products.
Retail Solutions
Generate new revenue through advertising and entertainment with LED displays.
Out of Home Advertising Solutions
Dynamic Advertising. Unprecedented Flexibility.
From LED video to street furniture displays with a user-friendly, powerful and flexible control platform, Daktronics offers the most comprehensive solutions in the industry to help you succeed. Our experience is why the world turns to Daktronics as the leader in digital OOH advertising.
Sports Solutions
The most complete line of video displays, electronic scoreboards and timing systems.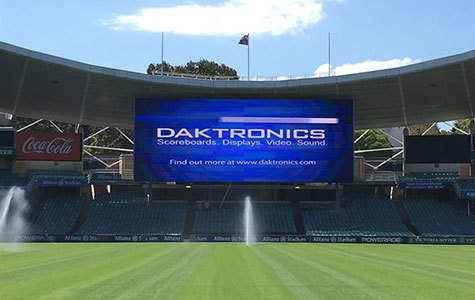 Each LED display is fully customizable and capable of integrating into any facility. Our team of solutions experts has the experience to provide turn-key solutions to bring your visions to life and provide the game-day experience your fans expect.
See the Latest Trends in Arenas
See the Latest Trends in Stadiums
Committed to Customer Success Since 1968
Technical innovation goes beyond building LED signs; it's how a company works with its customers to solve their everyday challenges.
Daktronics Australia
Suite 108, Ground Floor
18 Rodborough Road
Frenchs Forest, NSW 2086
Australia
+61 2 9453 4600
Interested in joining the electronic scoreboards and video displays market? Fill out the form for more information on selling Daktronics products.
Start Your Consultation
Fill out the form below for a free consultation with one of our solutions experts.