Financing Services
Daktronics partners with financing companies to offer our customers an opportunity to purchase an LED digital display making affordable monthly payments.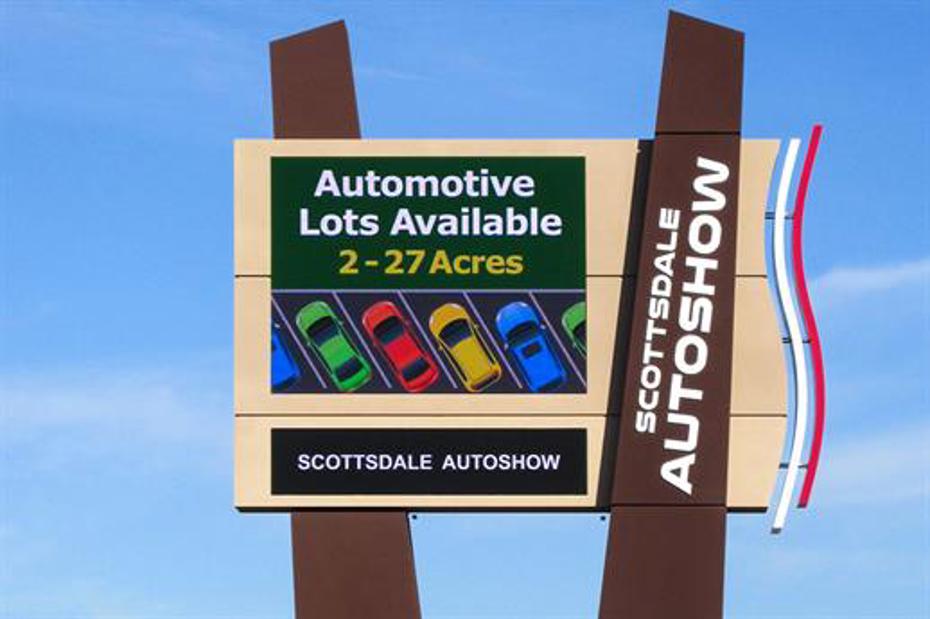 Benefits of Financing
Receive approval quickly—usually within 48 hours
Pay a minimum monthly amount
Flexible payment schedules
Preserve your credit line availability
Realize an immediate return on investment
Continue to use the display years after paying off the lease
Realize an Immediate Return on Investment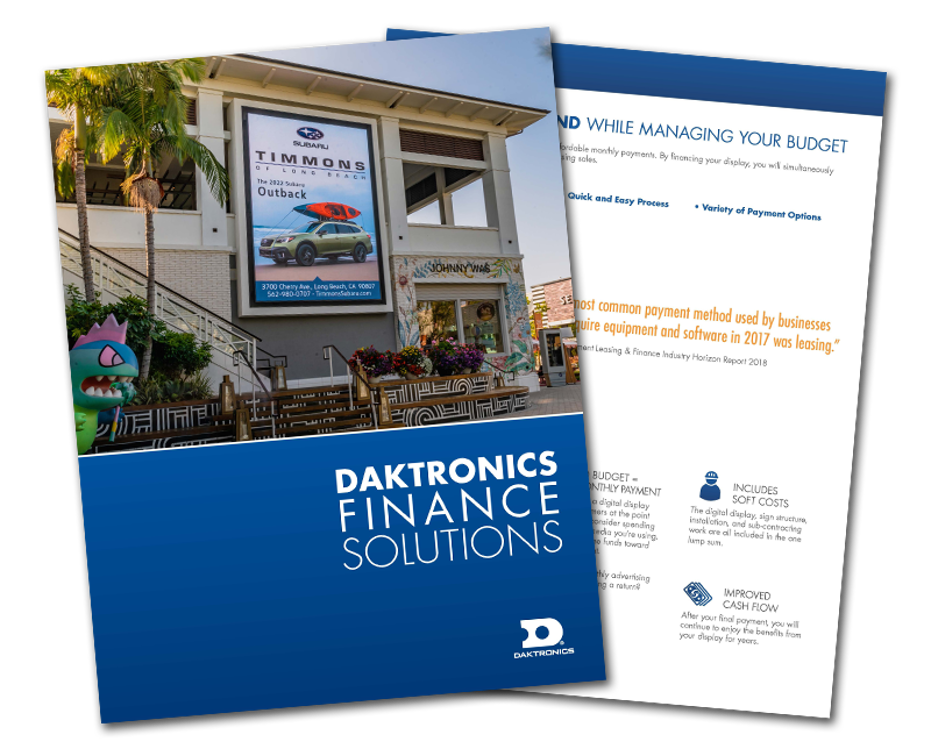 Our getting started guide covers common questions and shows you how to calculate the benefits of financing vs. a cash purchase.
Choose an option that fits you.
These options are available in the United States and Canada only.
One Dollar Buyout
Most commonly used option
Own the sign for $1 after term payments completed
Municipal Lease Purchase
Similar to One Dollar Buyout
Solution for city, state, and county entities 
Language accommodates annual budget appropriations
First Amendment Lease
Lower monthly payment
Possible tax benefits
Early buyout option
Several end-of-term options
Want to learn more? We're here to help.
Let our experts answer questions about the benefits of products customized for you.