Impressive Image Quality
Now & In The Future
Our high-resolution SMD LEDs produce richer colors and crisp details
for exceptional image quality at close distances, ideal for real-life
imagery, small text, and intricate detail.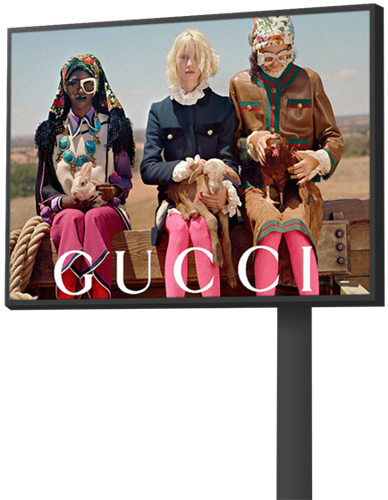 High Brightness
Vibrant Content
Our high-contrast module design paired with advanced LED technology requires less power consumption while maintaining image quality. At 8,300-9,000 nits, messages are visible in any environment, at any time of day.
Easy Installation
Adaptive & Customizable
Our urban environment digital billboards mount to traditional OOH structures for lower on-site costs. These digital billboards are front service accessible with high-efficiency power supplies, making this technology a smart investment for the future.
Is a digital urban display right for you?
Learn about digital wallscapes, common applications and locations
for using this technology, and the steps you can take in order to be
successful.