LED Displays For Shopping Centers​
Generate revenue through advertising and entertainment.
To compete with online shopping, retail spaces must constantly improve their environments and experiences. High resolution LED displays, both inside and outdoors, managed and networked remotely, have become staple solutions for shopping centers throughout the globe.
Shopping centers, retail storefronts, outlet and lifestyle centers are all embracing digital LED video solutions that engage shoppers with multiple screens beginning outside on the highway to their indoor hallways and center courts.
How can your shopping center use digital technology?
Rotating, wrapped around walls, along storefronts, on link bridges, at center courts or up elevator shafts, LED video innovations are attracting attention and revenue in retail. Digital technology can also be found outdoors via LED digital billboards, marquees, digital wayfinding signage and LED lights being used in architecturally creative ways.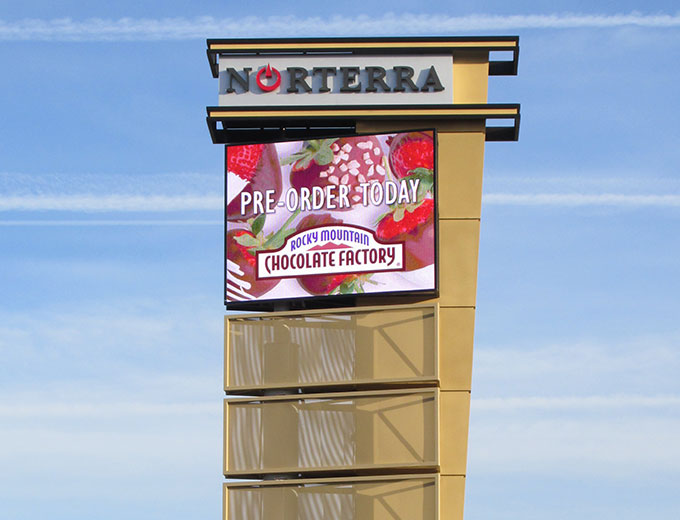 Attract impulse shoppers
Run the latest news
Establish your community presence
Showcase multimedia presentations
Engage shoppers with interactive content
Provide brand recognition for the mall and tenants
Advertise with Indoor Hanging LED Banner Displays
Thinner, Lighter & More Dynamic Than Ever Before
Designed for retail and shopping center environments, this proprietary display solution is lighter, thinner, brighter, uses less power and works in tandem to hang, hoist and rotate.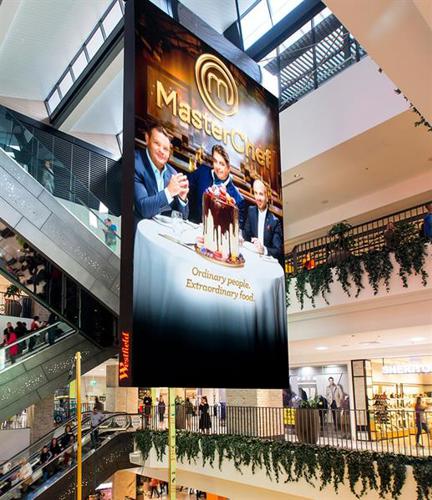 Lightweight
The lightweight design of this product lessens the structural support needs of any building or retail location looking to implement the technology – at half the width and weight of previous product generations.
Double-Sided
The double-sided nature of this display allows for more advertising space and additional opportunities to generate revenue.
Crisp, Clear Imagery
Greater contrast for every message on the display – capturing the attention of visitors and ensuring impressions with the advertiser's target audience.
Create an Outdoor Destination
Activate Your Green Space Environment
A growing trend in the retail outdoor digital signage is to host events in open or "green" spaces, using video displays to entertain crowds with movies or live event coverage. Daktronics high resolution outdoor LED screens create unique atmospheres and revenue opportunities, entertaining the public with:
Movie nights
Yoga classes
Live concerts
Live events like World Cup soccer and March Madness
Retail Spectaculars
Retail shopping destinations are embracing the power and flexibility of large-format LED video. This video compilation features some of our most creative LED video spectacular projects installed at retail shopping destinations throughout the world.
Related Videos
Enhance Your Shopping Center
With Narrow Pixel Pitch LED Video Walls
Narrow Pixel Pitch (NPP) LED displays provide new opportunities for attention-grabbing content. With crisp detail and vibrant colors, these displays can be used as interior design elements to create luxurious space to feature digital art and advertising.
Indoor Digital Signage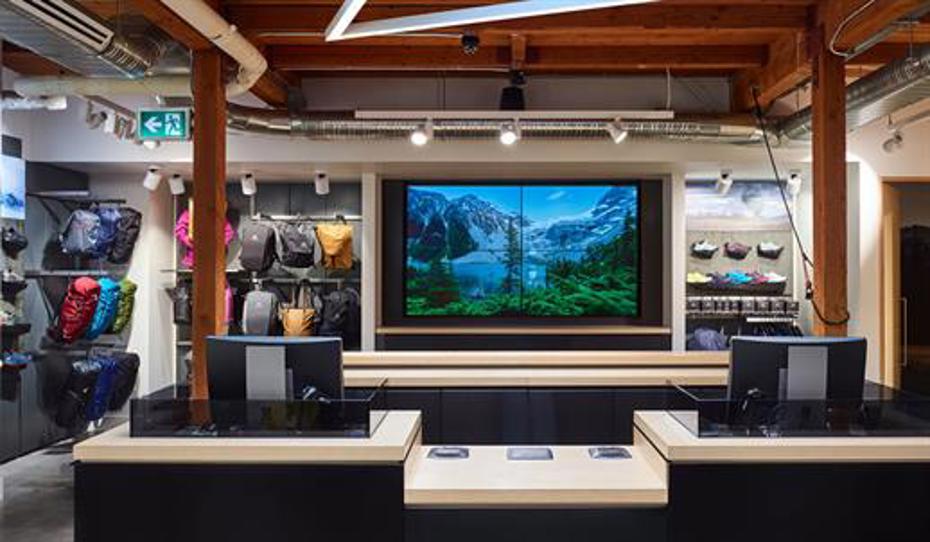 Elevate the Shopping Experience
Today's shoppers are changing how they interact with brands through the use of technology. They expect an interactive and educational shopping experience in the store that matches their interaction with the brand online. Digital signage within the store allows retailers to connect with customers in new and exciting ways. We provide digital signage in formats such as video walls and interactive kiosks.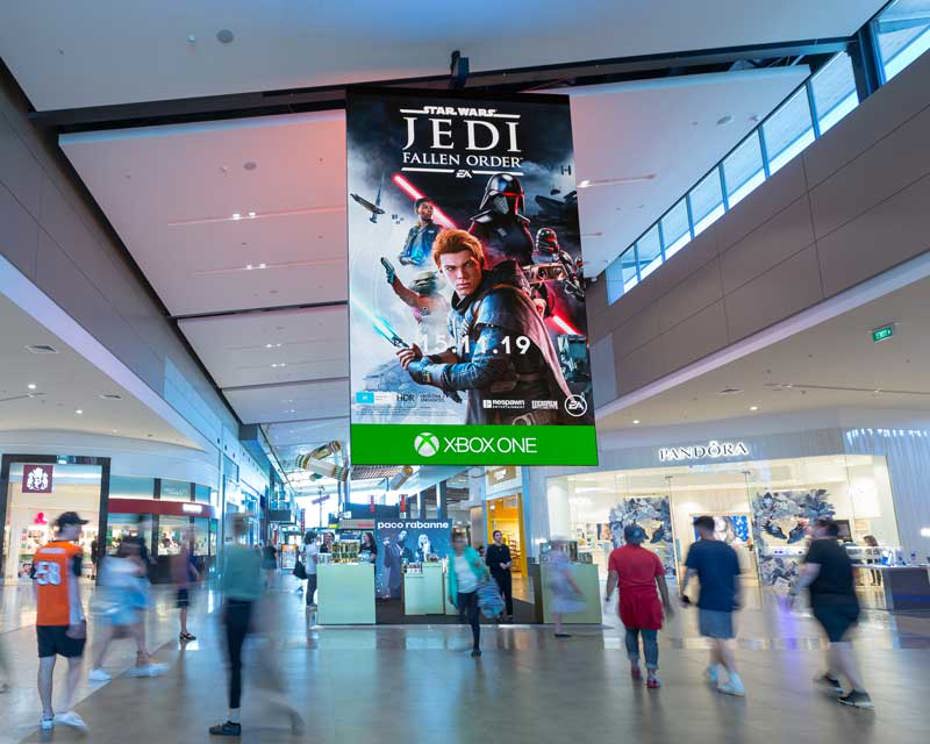 Digital Sign Program for National Brands
Consistent Branding and Signage for All Your Locations
Create a cohesive customer experience in all your stores with signage that reflects your brand and shows the right promotions at the right time. Enjoy the ease of operation that comes with our Venus Control Suite software, which allows you to control outdoor and indoor displays across all locations from one device. Partnering with Daktronics allows you to add to your signage network at a pace that makes sense for your company.
Recommended products for your location.
Our full-service creative team can provide the best content solution to fit your needs and your budget.
Take advantage of our financing program to own an LED digital display by making affordable monthly payments.
Stay current with our latest high-profile projects, new products and other informative industry education and news.
Schedule a Free Consultation Today
Submit the form and we'll contact you to talk about your project. We'll also connect you with an experienced sign company who will evaluate your location, budget, and needs to recommend the sign best for you. They will also provide the product quote and install your display. Learn more about what a sign company can do for you.