Experience the Daktronics Difference
Daktronics has installed tens of thousands of digital billboards and display systems throughout the world. From digital billboards to LED video displays in shopping malls and sports venues, Daktronics provides quality, customised solutions to maximize your investment.
In support of our corporate philosophy to provide more local service, Daktronics opened its first European office in 2003. Since then, we've expanded our offices to Germany, France, Spain and the United Kingdom to provide even more locations to better support you.
Daktronics Europe is a wholly-owned subsidiary of Daktronics.
Every Moment Matters
Whether capturing the attention of traffic and pedestrians or energising a stadium full of enthusiastic fans, Daktronics is here to ensure maximum impact for your biggest moments.
From the moment you decide where you put your digital signage to the moment you decide how you're going to use your system to influence your audience, every moment of the process matters.
With a flexible array of solutions, you can rely on Daktronics to provide world-class products matched with unparalleled support, integration and customised services to fit your needs. Make your moments positive, memorable and continually sought after by integrating equipment that is designed to work together by one company, Daktronics.
Retail Solutions
Generate new revenue through advertising and entertainment with LED displays.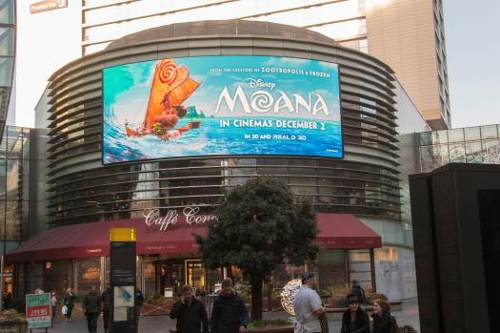 Out of Home Advertising Solutions
Dynamic Advertising. Unprecedented Flexibility.
From LED video to street furniture displays with a user-friendly, powerful and flexible control platform, Daktronics offers the most comprehensive solutions in the industry to help you succeed. Our experience is why the world turns to Daktronics as the leader in digital OOH advertising.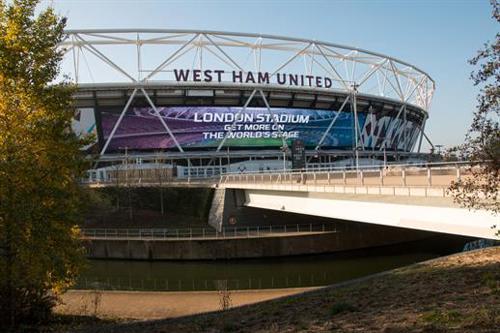 Each LED display is fully customisable and capable of integrating into any facility. Our team of solutions experts has the experience to provide turn-key solutions to bring your visions to life and provide the game-day experience your fans expect.
See the Latest Trends in Arenas
See the Latest Trends in Stadiums
Variable message signs (VMS) are a key element of Intelligent Transportation Systems (ITS). The VMS displays can be programmed to inform, warn, and guide the motorist on motorways. Daktronics Variable Message Signs are certified to comply with the requirements of the European EN 12966 standards.
Reinforce audio announcements while withstanding brake dust, vandalism and harsh weather on rail platforms and bus terminals with Daktronics displays. Daktronics is a specialist in displays for real time passenger information (RTPI) and customer information systems (CIS) for bus and rail networks.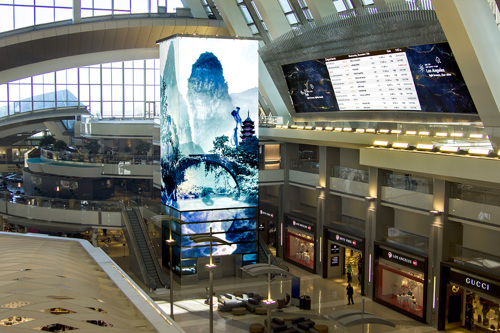 Committed to Customer Success Since 1968
Technical innovation goes beyond building LED signs; it's how a company works with its customers to solve their everyday challenges.
Become a Solutions Partner
Interested in joining the electronic scoreboards and video displays market? Fill out the form for more information on selling Daktronics products.
Daktronics Belgium NV
Havenlaan 86C
Box 204
1000 Brussel
Belgium
Tel: +32 3 740 09 00
Fax: +32 3 744 03 25
Daktronics France, SARL
52 Rue d'Emerainville
Lot 219 Building D
77183 Croissy-Beaubourg
France
Tel: +33 (0)1 60 31 46 78
General Sales Email: info@daktronics.fr
Daktronics GmbH
Klingholzstraße 7,
65189 Wiesbaden
Germany
Tel: +49 (0) 611-71186100
Fax: +49 (0) 611-71186119
General Sales Email: info@daktronics.de
Daktronics Ireland Co. Limited
Deerpark Industrial Estate
Ennistymon, Co. Clare
V95 X6WV 
Ireland 
Tel: +353 (0) 65 7072 600 
Fax: +353 (0) 65 7071 311 
General Sales Email: sales@data-display.com
Daktronics UK Limited
F16 Kestrel Court,
Waterwells Drive,
Quedgeley, Gloucester GL2 2AT
United Kingdom
Tel: +44 (0) 1454 413606
Fax: +44 (0) 1454 415139
General Sales Email: uksales@daktronics.co.uk
Daktronics Spain S.L.U.
C/ Principe De Vergara 112 - Planta Cuarta
28002 Madrid
Spain
Tel: +34 917 694 110
Start Your Consultation
Fill out the form below for a free consultation with one of our solutions experts.