Pari-Mutuel​
Creating the ultimate racing environment for patrons.
From communicating tote information, race results, statistics and track conditions to presenting live feeds and instant replays, Daktronics pari-mutuel display solutions can enhance the racing experience for attendees at any venue.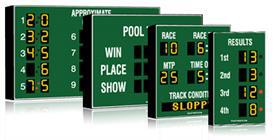 Choose from a number of custom tote board sections to maximize your presentation.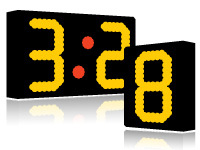 Retrofit those obsolete technologies to state-of-the-art electronic drop-in digits.
---
Related Products
Daktronics offers a variety of cost effective, decorative accents that allow racetracks to create a aesthetically appealing display to tailor a display to compliment your facilities ambience.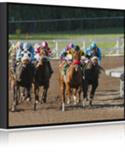 To create the ultimate racing environment, incorporate a video display to deliver racing coverage, ranging from tote board information, race results and advertisements to live video and instant-replays.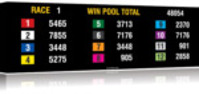 Implemented into a tote board, video scoreboards advertise for commercial sponsors, inform patrons of odds, race times and track conditions and entertain with graphics and animations.