Soccer Scoreboards
Choose Your School Colors
Narrow Your Choices
Build Your Scoring System
Want an awe-inspiring system, but don't know where to start? Browse trending systems crafted by our professional scoreboard design team to give you an edge next season. 
Daktronics Releases the DAK Score App for Soccer Scoreboards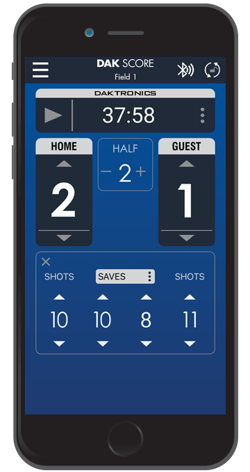 Minimize Controllers & Manpower
We listened. You wanted an easier way to score soccer games. Cut down on the time needed for setup, teardown and manpower during the game.
It's here. Daktronics released an exclusive app for select iOS and Android devices that will control your wired or Gen 6 wireless soccer scoreboard.