Basketball Scoreboards and Timing Systems
Trusted by high school basketball teams and professional leagues alike
As fall turns into winter, basketball fans everywhere pull out their favorite spirit wear and face paint to support their local high school and major league teams alike. Complete the game-day experience with a Daktronics scoring system.
LED Basketball Scoreboards
What makes a Daktronics scoreboard different?
Increase performance with Tuff Sport® scoreboards able to withstand impact from sports balls
More than 150 standard paint colors
Choose digit colors from red, amber, mixed red and amber, or white
Showcase game and time information on either side of your facility's gym. Add on player statistic and sponsor panels.
Showcase player stats and headshots and advertise upcoming games, events and announcements.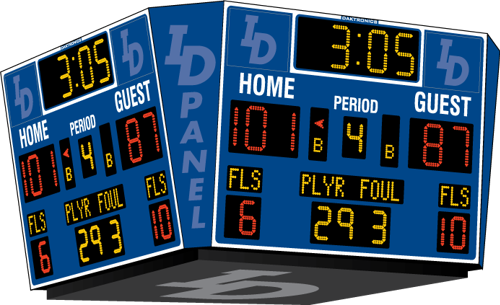 Enhance your scoring system by combining a scoreboard with a video display that can be seen from all angles.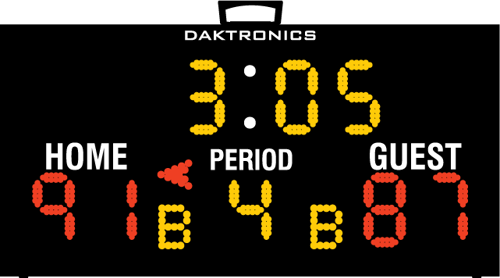 Show basic game and time information with the ability to move your scoreboard from gym to gym or to a different facility.
LED Video Displays
Show live video, replays, and player profiles, enhance media classes by having students produce content, and generate maximum sponsor revenue with more advertising possibilities. LED video displays can be custom built to fit any size or shape venue.
Small Additions Make a Big Impact
Create a complete basketball scoring system with products that count down the time left such as shot clocks and timers or enhance the look of your game with LED light strips that line the backboard and illuminate when the game clock ticks down to zero.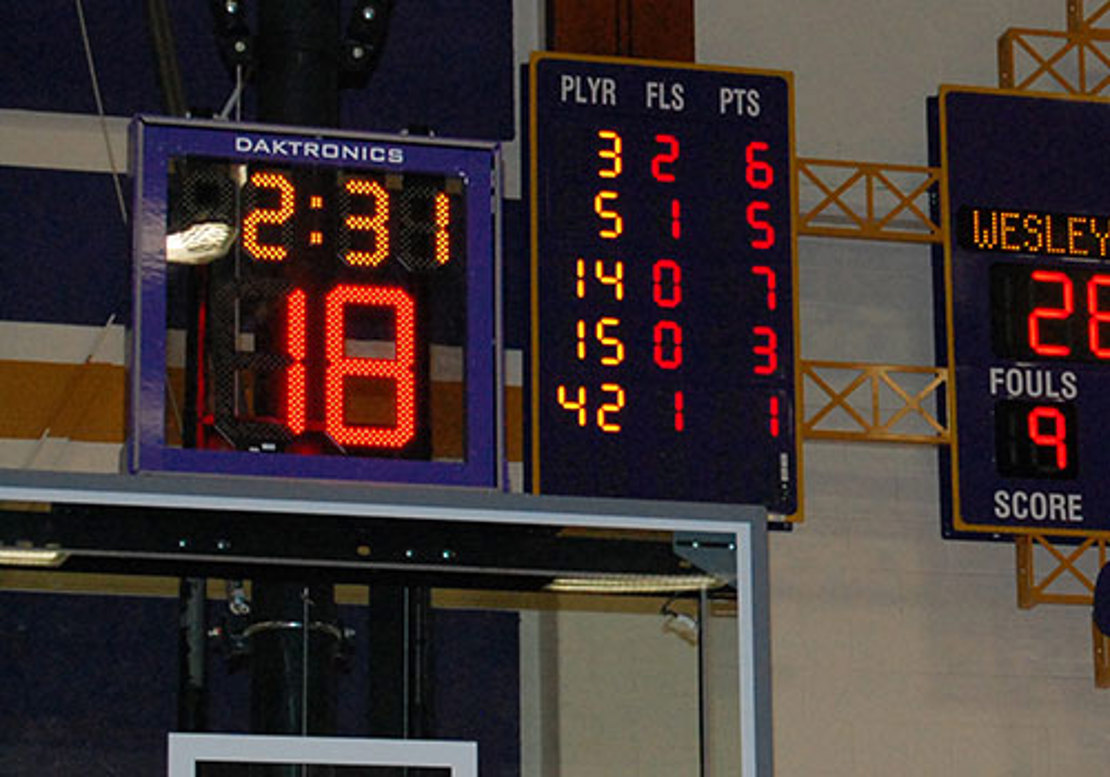 Count down every second of shot time or display the game time.
Track every player's individual stats on the court for each team.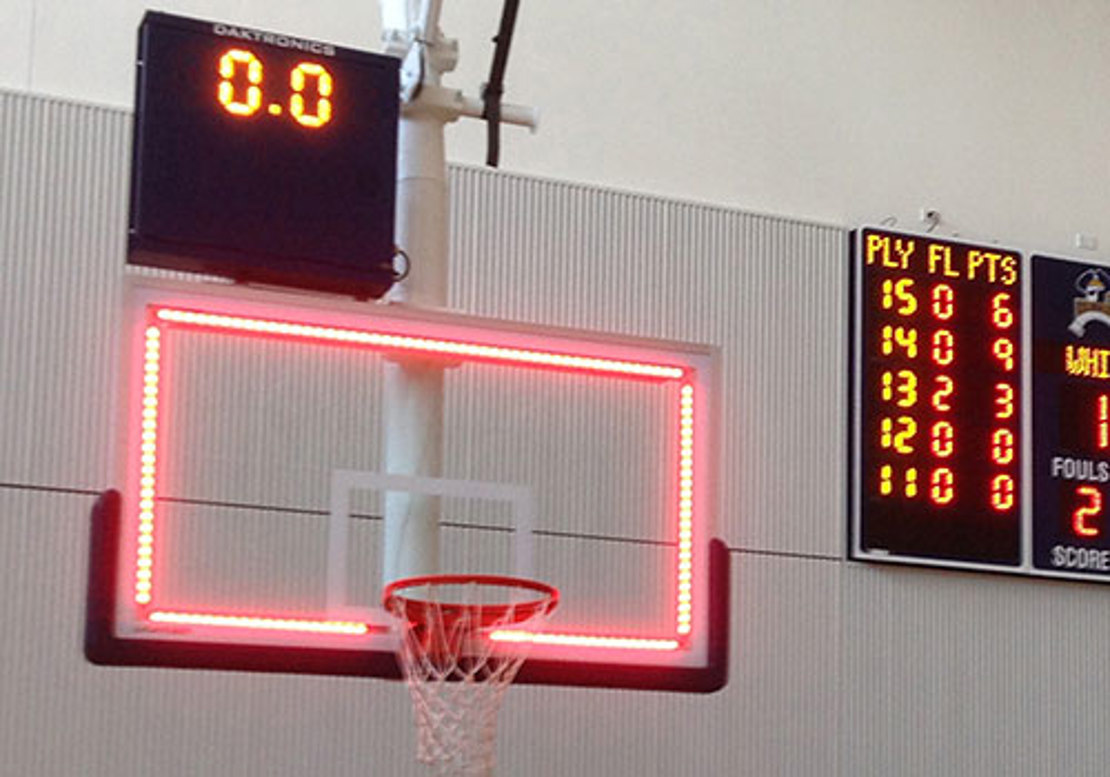 Light up the backboard with highly visible LED strips at the end of a period.
Personalized Add-ons to Complete Your System
Achieve superior sound quality for music and announcements, overcome crowd noise with a single-point sound system, identify your school or sponsors on printable mesh.
What makes Daktronics the best value in the industry?
Ongoing research and development, with unmatched technical expertise
81% of all service calls are within 60 miles of a Daktronics representative
Straightforward operation, so people of any skill level can run the scoreboard
Comprehensive training and online tutorials and FAQs for display operation