Aquatics Scoreboard​s
Whether you are making your initial purchase, or adding onto an existing system, we have what you need.
Daktronics develops its products to have superior reliability, the features and functions that you expect, and the compatibility that you desire. Using basic models as building blocks, the number of possibilities seem endless. To start with, ask yourself:


In swimming — how many lines of times do I want to see on the scoreboard? Do I want all the lanes to show up at one time, or page the results?
How will I use the scoreboard — for swimming, diving, water polo, synchronized swimming, workouts/practices?
How much space do I have to mount the scoreboard?
What is the viewing distance for the scoreboard?
Do I want additional lines of information such as: Team Scores, Event/Heat, or Record Times?
Will there be identification and ad panels, or any other additions to personalize the scoreboard?
Aquatics Products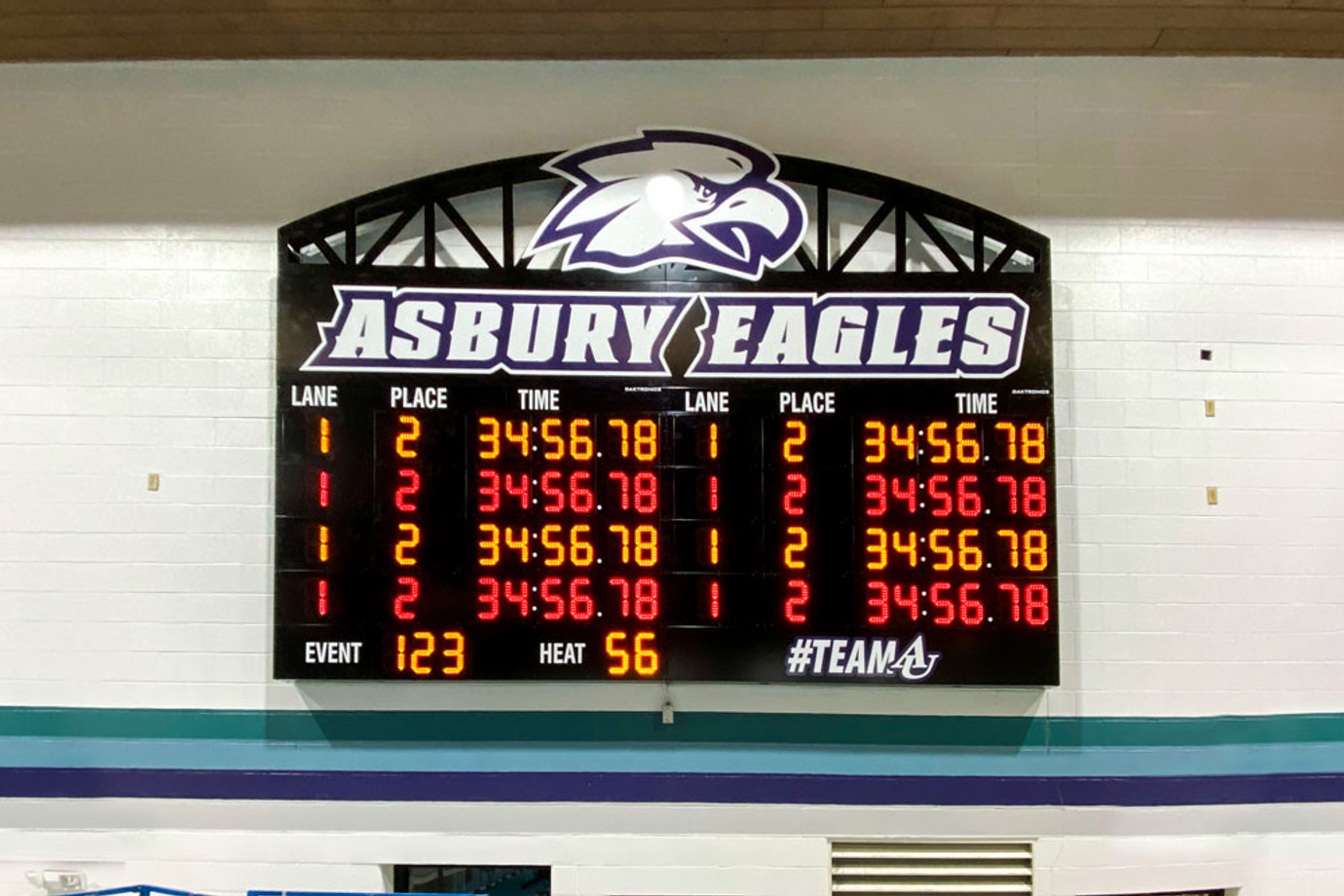 Numeric scoreboards are available in multisport, swimming only, water polo and auxiliary modes. Our products are environment appropriate, with a silicon coating to prevent moisture from corroding the LEDs.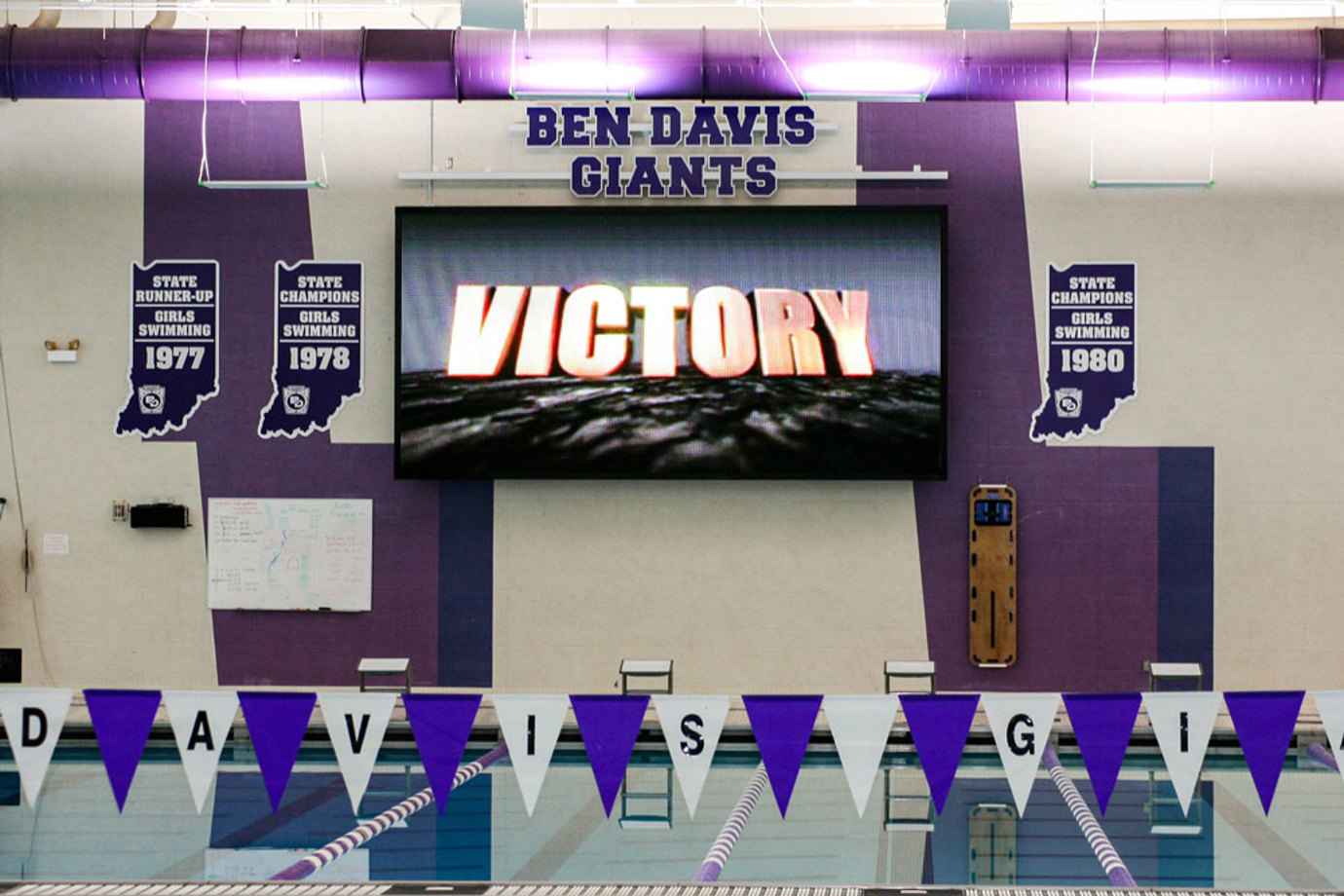 Take your facility to the next level with full-color video to show animations, live video, team stats, player headshots and school announcements while maximizing sponsor revenue through advertising. Our video boards are adaptable to any venue, both indoors and out.
Delivering world class products and services.
We stand behind each product with the most comprehensive service network in the industry. These authorized service companies and employee technicians provide timely, affordable service and valuable peace-of-mind.
Dependable
Since 1968, Daktronics has earned a world-wide reputation for exceptional engineering and outstanding technical capabilities. This passion for delivering quality products and customer service stems from our understanding of customer expectations and needs.
Dedicated
We offer a variety of quality extended service agreements which can be customized to fit any budget or service needs. These extended service agreements entitle customers to exclusive service products offered by Daktronics.
Driven
Highly-qualified, experienced field engineers install and maintain Daktronics products. Daktronics customer service representatives exercise complete understanding of extended service offerings, ordering parts, shipping, receiving and processing.