The Largest Centerhung in College Hockey
Ralph Engelstad Arena now features the largest centerhung in college hockey. To make their dream of providing the ultimate fan experience a reality, they partnered with Daktronics to take their facility to the next level.
College Campus Solutions
Using one company for digital solutions across your whole campus cuts down on costs, saves training time and allows you to call just one company for all your needs. From scoreboards, video displays and audio products for live events to marquees, parking displays, billboards and digital street furniture, Daktronics is your one source that keeps your campus connected.
---
What's Happening In College Sports?
Delaware Stadium and Grant Stadium will welcome fans with nearly 3,000 square feet of digital signage in 2022.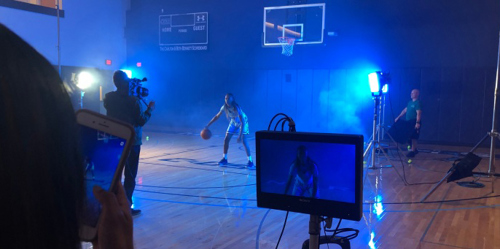 Take a look behind the scenes of our video shoots at Old Dominion University this past season and learn how we produced unique LED content for the basketball events.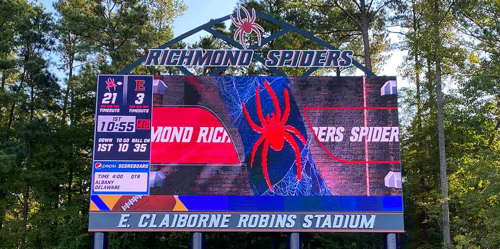 E. Claiborne Robins Stadium, home to the Spiders football, men's and women's lacrosse, and women's track and field teams, installed new LED video display.
See how other campuses are using our products.
Could you be doing more on your campus? Our monthly newsletter shares great tips and stories from schools like yours, so you'll never fall behind on digital trends and opportunities.