Digital Displays for Restaurant & QSRs
Enhance Your Brand and Boost Sales
Impulse buying accounts for nearly 40% of restaurant sales. The flexibility of digital signage, combined with an easy-to-use cloud-based software, make it the most dynamic, cost-effective advertising medium available to the food and beverage industry.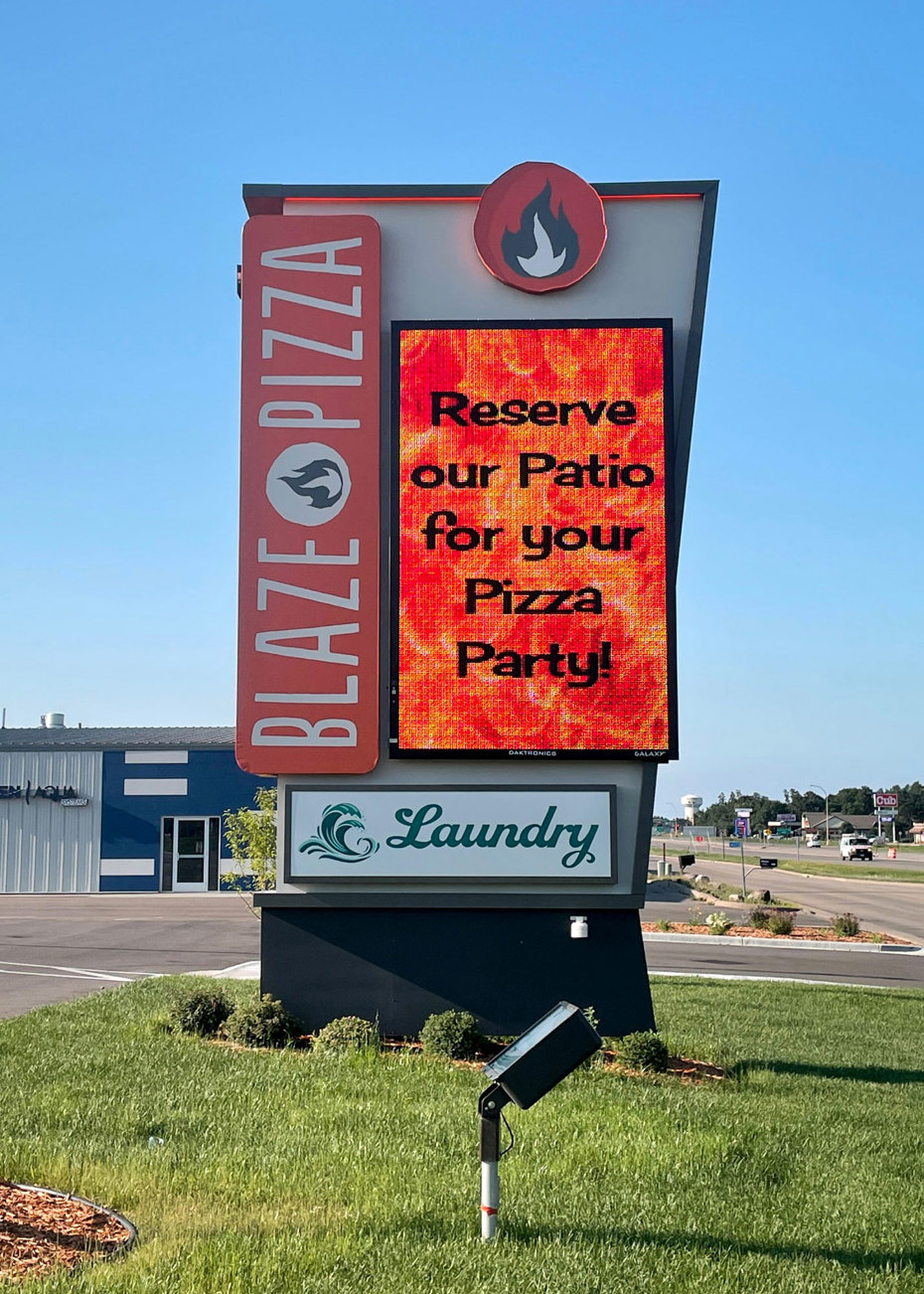 Make Your Ads Impossible to Ignore
You can use many marketing mediums to drive sales, but the most effective mediums communicate with your customers on-site. Digital signage is the one form of advertising that can't be turned off, unfollowed, or skipped over.
Use indoor and outdoor LCD and LED signs to:
Increase sales by promoting specific menu items
Trigger impulse buys with mouth-watering graphics
Build familiarity with your brand
Connect with the front-door audience
Promote your social media accounts
Sell more of excess inventory
Run holiday sales and promotions
Promote menu items at different meal times
Increase customer traffic
Improve your restaurant's curb appeal
Reimagine Your Business with Digital
Learn how to put digital displays to work for you – making the right impression at just the right time. Attract attention with LED and LCD displays, inside and outside. See how your business can improve the customer experience, influence their decisions, and enhance your brand.
Here are some of the other discoveries in store for you:
Why digital signs beat static every time
How to improve the customer experience at every step of the journey
How digital can amplify every advertising dollar
How to easily control content across an entire digital network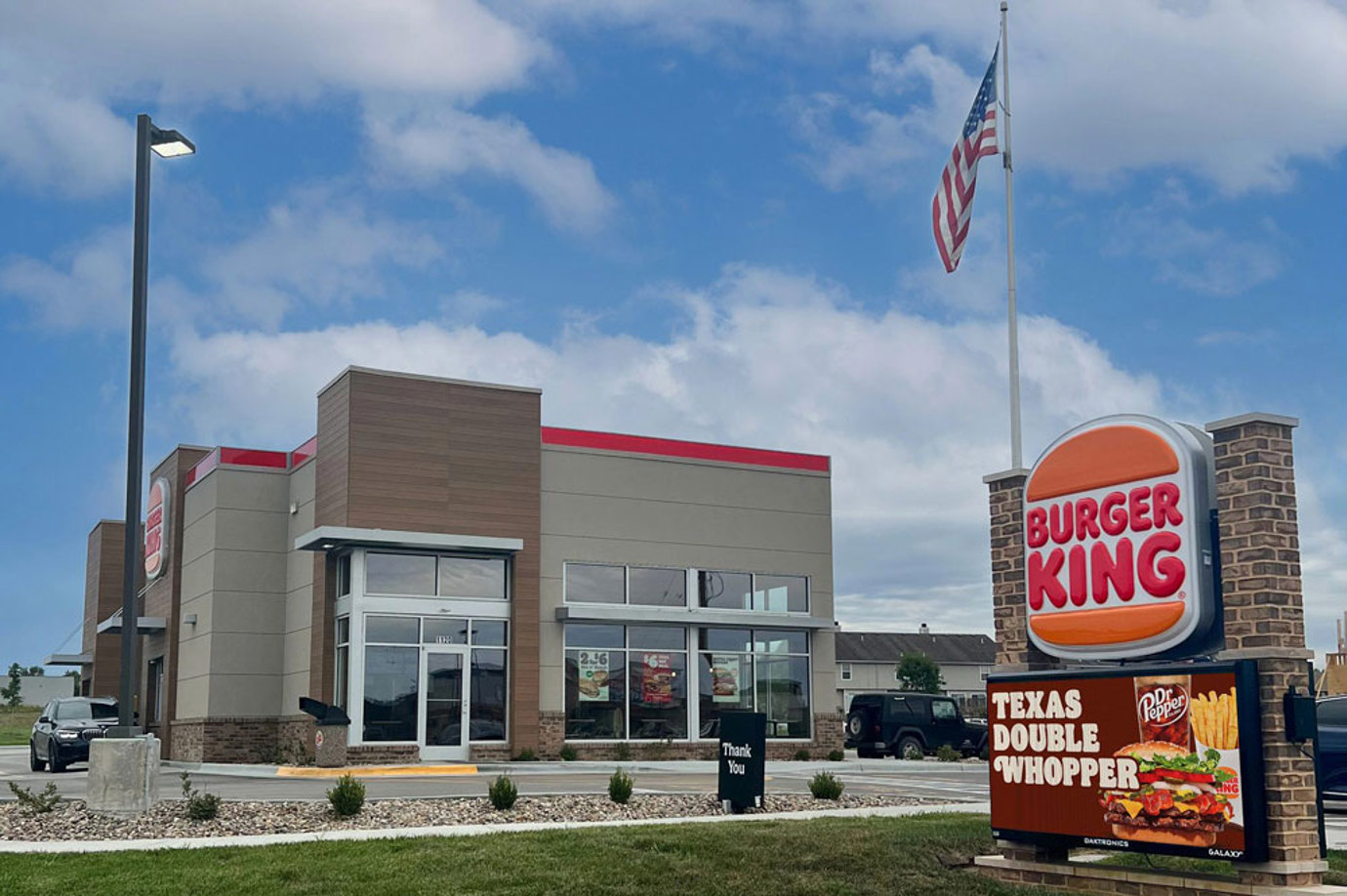 Digital Sign Program for National Brands
Consistent Branding and Signage for All Your Locations
Create a cohesive customer experience in all your stores with signage that reflects your brand and shows the right promotions at the right time. Enjoy the ease of operation that comes with our Venus Control Suite software, which allows you to control outdoor and indoor displays across all locations from one device. Partnering with Daktronics allows you to add to your signage network at a pace that makes sense for your company.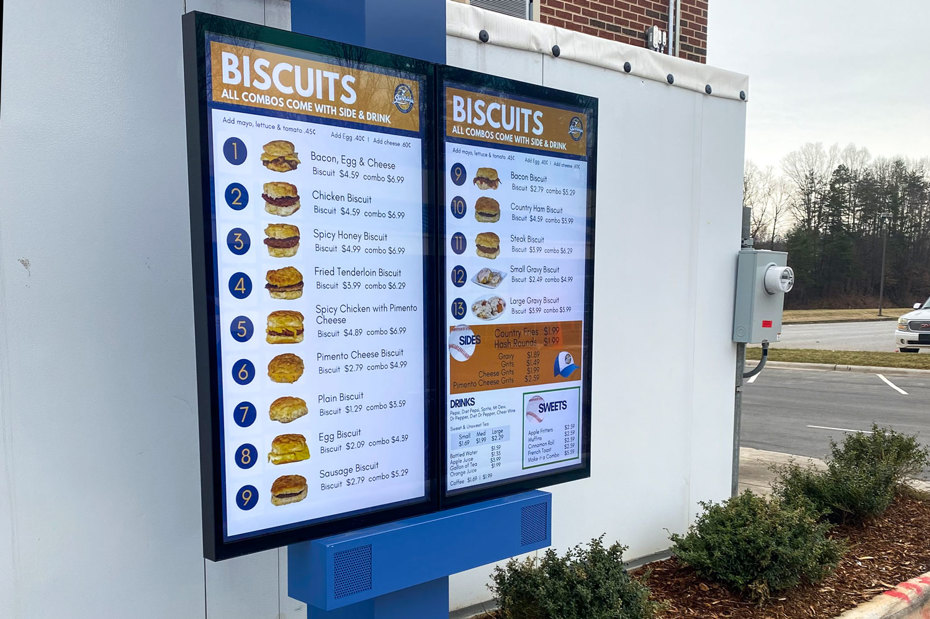 Influence Customers with Digital Menu Boards
Influence customer choices with indoor and outdoor digital menu boards and feature boards.
Not only does digital signage trigger impulse buys as customers decide what to order, but it also communicates your menu more effectively than cluttered, traditional signage.
Elevate the Customer Experience
The environment in your restaurant can make or break the customer experience. Keep them entertained with video, ads, and TV while they wait for their meal and eat. Digital technology creates an exciting and memorable atmosphere in your entry and dining spaces. 
Content Made Easy
Daktronics makes creating and posting content to your display easy. Create content on your own using Venus Control Suite or choose from the many packages available on our website.
Browse Content Packages   How to Create Content

---
Schedule a Free Consultation Today
Submit the form and we'll contact you to talk about your project. We'll also connect you with an experienced sign company who will evaluate your location, budget, and needs to recommend the sign best for you. They will also provide the product quote and install your display. Learn more about what a sign company can do for you.