Informational & Directories
Point visitors, customers and even employees in the right direction! Digital signs are a dynamic way to provide the information people need to find their way, and they create a great experience at your business or facility. You can provide wayfinding, advertising and helpful information. Digital signage provides the flexibility to use any or all of those methods of communication to effectively engage with everyone who comes in.
Share Information About Products & Services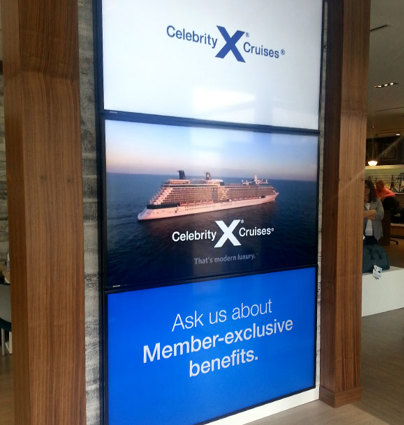 With digital signage, businesses can share information about products and services instantly with potential customers so they can decide where they want to do business. It can even be an extension of the online experience.  
Schools can use advertising on their digital signs to let visitors and students know which businesses are supporting them, while healthcare facilities may want to promote new services or hours.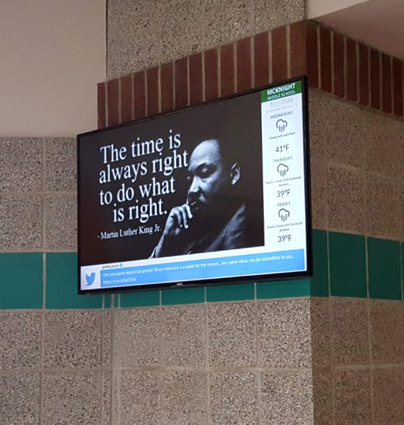 Change Messages in Real Time
Change your message in real time throughout the day with the intuitive cloud-based Venus® Control Suite software. Choose from a full range of digital signage solutions from single to multiple-screen configurations.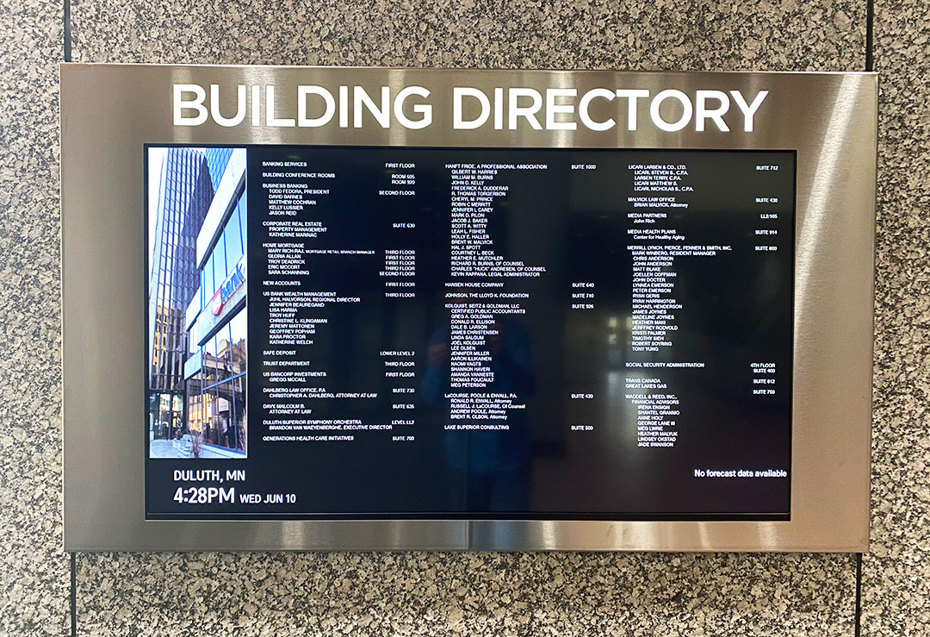 Digital Directories and Wayfinding
Have you ever walked into a building and had no idea where you needed to go? Strategically placed digital signs can ease wayfinding anxieties. Provide people with the latest facility or campus information to help create the best visitor and employee experience. When visitors can find their way easily, they're more likely to come back again and speak about their positive experience to colleagues and friends.
Schedule a Free Consultation Today
Submit the form and we'll contact you to talk about your project. We'll also connect you with an experienced sign company who will evaluate your location, budget, and needs to recommend the sign best for you. They will also provide the product quote and install your display. Learn more about what a sign company can do for you.