Indoor LED Banners
Now Lighter & Thinner than Ever
Featuring a sleek, lightweight design, our double-sided rotating LED banners full-black LED technology are ideal for concourses or similar atrium-style environments. This popular video solution for shopping center spaces is available in 4, 6, and 10 mm pixel pitches and promises superior reliability and outstanding Daktronics image quality.
An Aesthetically Pleasing Presence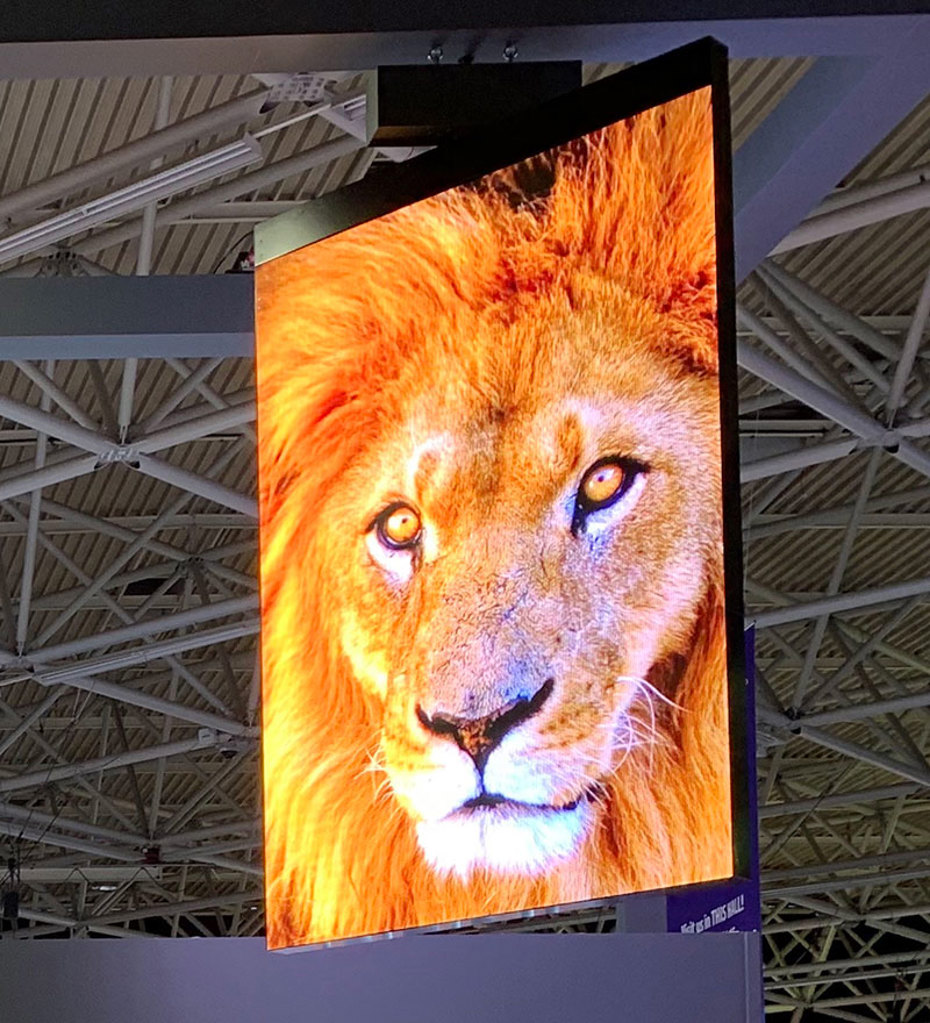 Thin, Light & Efficient
The lightweight design lessens the structural support needs of any building or retail location looking to implement the technology. It offers an aesthetically pleasing presence at half the width and weight of previous product generations to fit into the existing atmosphere without being intrusive.
The double-sided banner is five inches from face-to-face, creating a display that is only 4.25 pounds per square foot of LED display face.
Rotational Mounting
Daktronics Banner displays offer multiple rigging options, so this product line has the right solution for any vision. Rotating rigging is an option that allows up to 359° of rotation, keeping the line of site on the storefront while maintaining dynamic visual excellence.
Double-Sided Design
Viewed by Visitors in All Directions
The double-sided layout of this display allows for more advertising space and additional opportunities to generate revenue. It appeals to shoppers and visitors walking in either direction within the venue.
Additionally, the technology can be configured as a single or double-sided design, available in both horizontal and vertical layouts.
Changing the Industry
Daktronics helped catapult the LED banner phenomenon – creating the market standard for multiple digital format networks. In the past decade plus, shopping center groups both in the U.S. and internationally have installed hundreds of our interior and exterior banners.
To keep our customers at the forefront of digital tech, we repeatedly invest millions of dollars each year in R&D. This allows us to develop the new tools, display innovations, software enhancements, and improved hoist and rotational capabilities we're known for to enhance our retail and shopping client experience.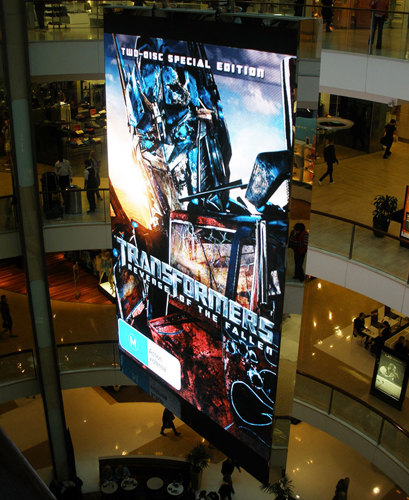 Want to learn more? We're here to help.
Let our experts answer questions about the benefits of products customized for you.