The Daktronics Difference
at Mountain View High School
Revenue. Education. Entertainment.
With a new video scoring system, Mountain View High School is accomplishing dreams that previously seemed out of reach. Using Daktronics Sports Marketing (DSM) and partnership with a local credit union, the Mavericks have created an exciting gameday atmosphere that brings in large crowds and provides students with hands-on experiences.
---
Fundraising for Schools
Don't leave money on the table. Video boards are investments that bring in an average of $40,000 per year. That revenue is the school's to keep – no commissions, no fees – meaning a video board is a continual source of income for sports programs, academic investments, and other school purchases.
Benefits for Local Businesses
Like the case for Mountain View High School and Idaho Central Credit Union, businesses in the community can purchase a video board on a school's behalf, and reap the benefits of personalized, sponsored ads. Not only does this result in a great ROI for the business, but it also supports the school's fundraising efforts. 
Give your high school students the experience of a lifetime working behind-the-scenes on gameday. From creating content to running the cameras, schools are realizing the opportunities a classroom-integrated video display provides. Colleges are seeking students with experience operating Daktronics equipment, and our curriculum and Crew Connect open that door.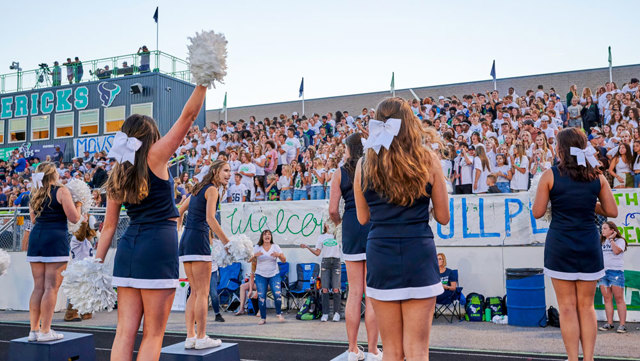 Your video board creates a gameday environment that your fans cannot resist. The flexibility that digital offers means your display can also transform your stadium into a space for gym class, pep rallies, outdoor movies, community forums; your options are endless.
Since 2012, the Daktronics Sports Marketing Team has helped more than 400 schools.
$75+
Million in Advertising Revenue
400+
Business Sponsorships
Could Your School Be Next?
Our team will work with you to discuss potential projects and partnership opportunity.