Digital Displays for Financial
Retain Customers and Increase Foot Traffic
Customers are visiting your branches less and less frequently. With online banking and mobile applications, most banking services can be completed without a visit to your branch. As a result, when customers do visit, there is a limited opportunity to promote your products and services. Outdoor LED signs and indoor digital signage are proven ways to connect with customers to both inform and entertain.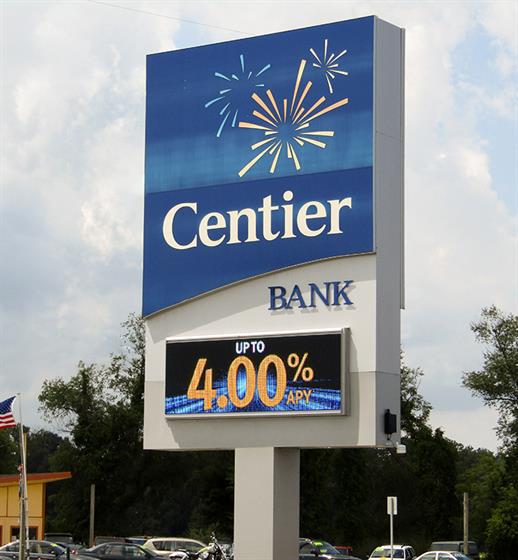 Use your display to:
Make an emotional connection with your customers

Post pertinent messages about life's milestones - graduation, marriage and retirement
Wish customers happy birthday
Invite visitors to start savings or retirement plans

Show basic information

Tell guests about free coffee and donuts inside
Run basic information, such as open hours
Promote your products and services, free checking, financial planners and in-house seminars
Publish interest, bond rates, and market data

Share how you're different

Promote your differentiators, such as customer service, customer accessibility or financial offerings
Communicate the charities you support, special events and no-fee ATM
Run a community section with a list of local events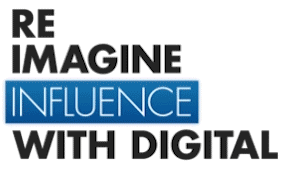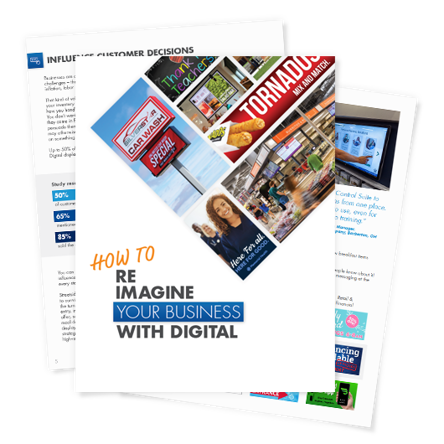 Learn how to put digital displays to work for you – making the right impression at just the right time. Attract attention with LED and LCD displays, inside and outside. See how your business can improve the customer experience, influence their decisions, and enhance your brand.
Here are some of the other discoveries in store for you:
Why digital signs beat static every time
How to improve the customer experience at every step of the journey
How digital can amplify every advertising dollar
How to easily control content across an entire digital network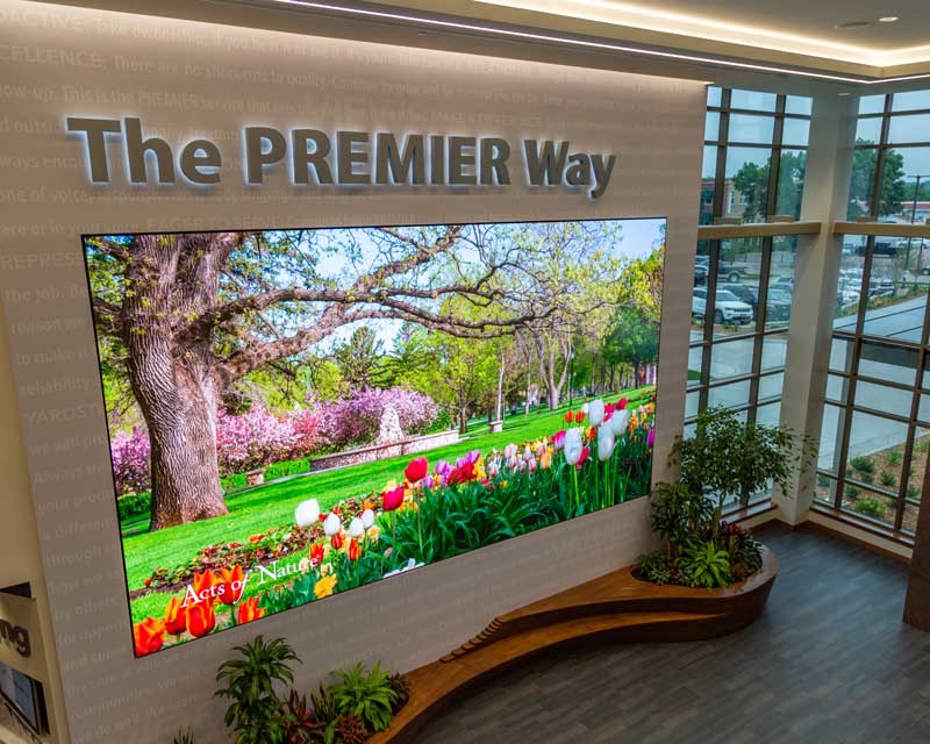 Digital Sign Program for National Brands
Consistent Branding and Signage for All Your Locations
Create a cohesive customer experience in all your stores with signage that reflects your brand and shows the right promotions at the right time. Enjoy the ease of operation that comes with our Venus Control Suite software, which allows you to control outdoor and indoor displays across all locations from one device. Partnering with Daktronics allows you to add to your signage network at a pace that makes sense for your company.
Build Awareness & Create a Competitive Advantage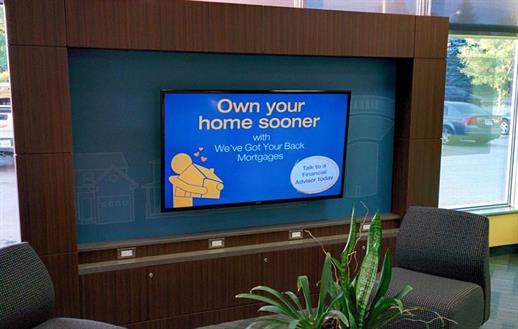 Indoor Digital Signage
Digital displays are a cost-effective way to better communicate with your customers. Using a combination of vivid imagery and video informs your customers of the depth and breadth of products and services offered. Whether it's seasonal promotions, or constantly changing lending rates, editing content is fast, simple, and immediately visible across all branches.
Purchase effective, ready-to-go content packages for LED signs.
Your efforts to reach your community are just a click away with financial content packages. View and purchase content created by our professional creative services team from our easy-to-use online store for your LED display. Just shop, click, download and use.

Calculate your digital signage potential ROI.
Whether you're looking to add to your current marketing mix or exploring alternative solutions, digital displays provide cutting-edge technology for cost-efficient advertising. See how much ROI you might expect by using an electronic message center.
Recommended products for your location.
Take advantage of working with our trusted financing partner to help find a digital sign to fit any budget.
Schedule a Free Consultation Today
Submit the form and we'll contact you to talk about your project. We'll also connect you with an experienced sign company who will evaluate your location, budget, and needs to recommend the sign best for you. They will also provide the product quote and install your display. Learn more about what a sign company can do for you.