Vanguard® VX-242X Series DMS
Sharper edge for active traffic management.
This versatile high-resolution DMS establishes a crystal-clear connection with motorists for lane control applications. A 20mm masked face allows the VX Series to create sharp MUTCD graphics and text. The Vanguard VX Series raises the bar for active traffic management.
Features and Benefits
Shows ultra-sharp full-color MUTCD graphics with 20mm pixel spacing
Maximizes clarity with an aluminum and polycarbonate masked face
Provides diagnostics including real-time pixel and power supply status
Withstands harsh environmental conditions with a positive-pressure, forced-air ventilation system
Meets industry standards, including: NTCIP 1203 v02, NEMA TS-4, AASHTO, UL, FCC and NEC
Built and supported by the world leader in LED signage
Available in two distinct configurations.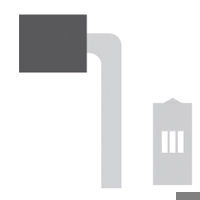 VX-2428
Power supplies are in a ground level display cabinet. Maintenance personnel can safely reach the components at ground level, saving time and money during preventative maintenance and repairs.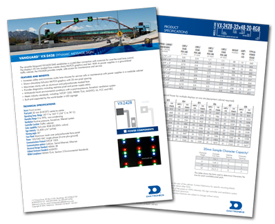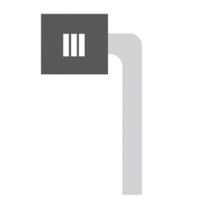 VX-2420
The power components are housed within the display cabinet. This traditional configuration allows service personnel to reach display modules and components at the same time.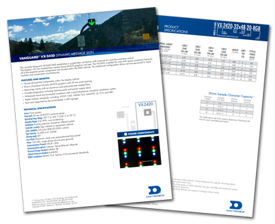 Fill out the short form to specify which DMS shop drawings you would like us to send you.
Software and Controllers
The feature-rich Vanguard Central Control Software (optional) makes remote operation simple. Together, they provide continuously tested, NTCIP-compliant control to Daktronics DMS. Auxiliary Control Panel (optional) and DMS Equipment Cabinet (optional) are also available.
Learn more about DMS Controllers and Vanguard® v4 Control Software.
Daktronics On-Going DMS Support
Support Near You
Certified technical service specialists provide industry-acclaimed local support from nationwide Sales and Services offices.
Help Desk
Phone support from experienced help desk professionals.
Daktronics has a large inventory of spare parts ready for quick shipment.
Extended Service
Tiered extended service levels available to best fit your project requirements.
Compare, Learn, Schedule a Demo