Interactive Experiences
Whether you want to tell your story, sell more product, or simply engage people on a whole new level, today's digital signage can do it. With touchscreen digital signage, you can create unique, one-on-one, interactive experiences to connect with the right people at the right time. It's easy to control, reliable even in heavy traffic areas, and it's intuitive for you and your target audience.
Engage & Activate Your Audience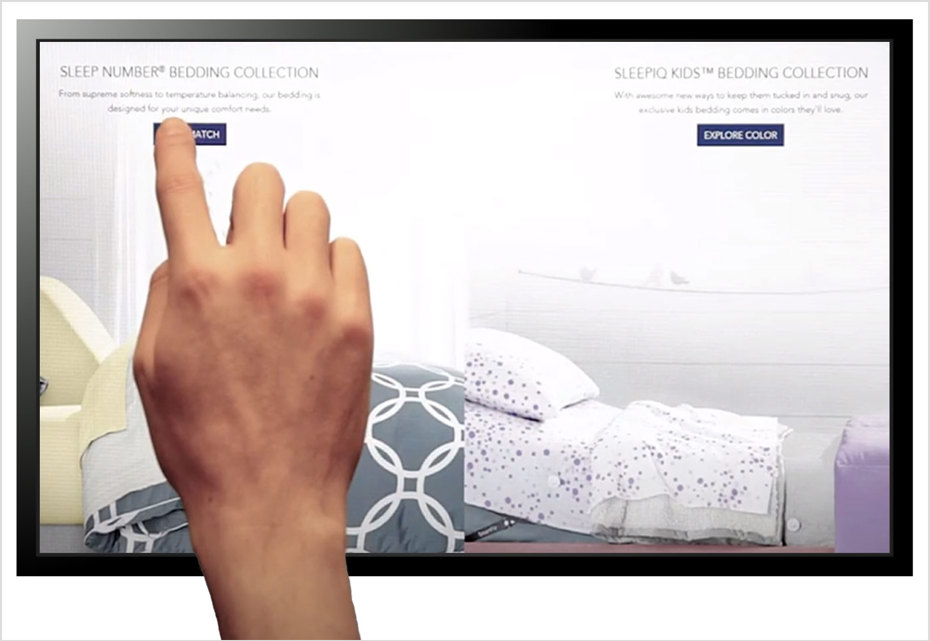 With an interactive experience, you can showcase people, products, wayfinding and more. Keep it on brand by incorporating your logo, colors, fonts and mascots. Navigating the experience on a touchscreen is easy for your audience. People can easily find the photos, information or instructions they want to see.
Consumers are accustomed to traditional digital advertising, and it blends in with the world around them. Interactive campaigns are winning favor with advertisers as a way to break through the noise and create an experience that will stick with their target audience.
How can your location benefit?
Many different venues and locations can benefit greatly from an Interactive Experience from Daktronics Digital Signage. Here are just a few examples:
Schools
Athletic hall of fame
Student and teacher showcases
Healthcare Facilities
Wayfinding for visitors
Spotlight patients, staff and donors
Shopping Centers
Enhance the shopping experience
Store specials and upcoming events
Schedule a Free Consultation Today
Submit the form and we'll contact you to talk about your project. We'll also connect you with an experienced sign company who will evaluate your location, budget, and needs to recommend the sign best for you. They will also provide the product quote and install your display. Learn more about what a sign company can do for you.