A Guide to Creating Content for Digital Out of Home
Whether you're an experienced graphic designer or a novice who is just learning the ropes, this guide will help you maximize your most effective advertising medium — your digital billboard. You'll learn the importance of content and how you can use it to enhance your brand, secure more ad sales, and effectively deliver advertising messages.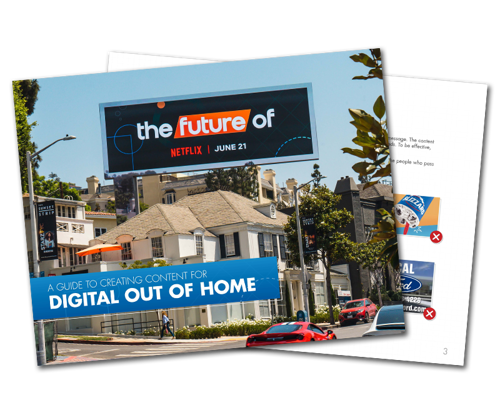 What will you get out of this guide?
Creating content for digital OOH is different from traditional media, so we'll teach you how to successfully design content for your display. We'll break down the entire content process, describing how to communicate your message more effectively through good design principles.
Layout best practices
Typography tips
Color & contrast pointers
Graphics guidelines
Reusing traditional content for digital
Dayparting and conditional formatting
Inspiration examples
Request the Download
Fill out this quick form, and we'll email you the information-rich document to reference any time you need it.