Build Something Bright
Our teams power our leadership in the audio-visual industry.
At Daktronics, we believe a good idea can come from anywhere. That's why our employees are empowered to speak up about improvements and enhancements to our processes from any vantage point in the company. When adding to our team, we seek smart, hardworking people to deliver outstanding products and services to our growing markets.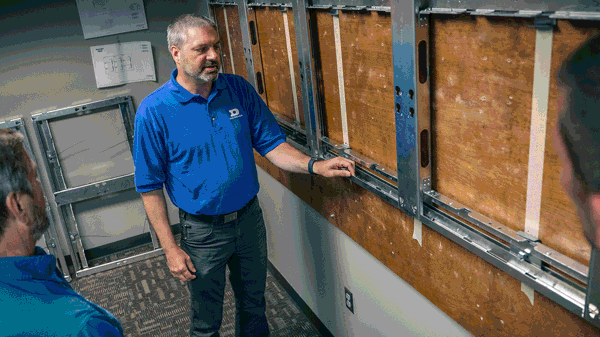 Featured Openings
Manufacturing - Welding, machine operation, electronic assembly, inventory, shipping. These are all areas we are looking for people to help Daktronics create scoring and video products to be shipped around the world.
Field Service - From installation to repairs, we need people all over the country to assist with onsite service.
Engineering - Check out the variety of engineering roles we have open. Our positions range from working to improve our video and audio products or software development.
---
Experience the Daktronics Difference
Work on Impactful Projects
Grow through Team-Oriented Experiences
Share Core Values and Deep Roots
Be Part of Something Bigger
Working at Daktronics means something different to everyone. You have the power to build an environment you love while working with others to light up the world.
Diversity, Equity, Inclusion and Belonging
Daktronics core values of Honest, Helpful and Humble support our commitment to Diversity, Equity, Inclusion and Belonging. Our vision is that through these efforts, every person at Daktronics can contribute their best every day, fostering a feeling in each person that:
I'm valued.
I make a difference.
I belong.
Looking for more information?