Internships and Student Employment
About the Programs
Our student workers and interns truly become part of the Daktronics family. Students work closely with industry experts who guide them as they work on real projects and with real customers. Our goal is to help students navigate the transition from school to a career by providing developmental work that hones both soft skills and hands-on field experience.
What's in it for You?
Gain hands-on professional experience
Learn from experts in your fields of study
Earn a competitive hourly wage
Complete required internship credits
Network with diverse groups and people
Build your portfolio and résumé
Potential for full-time employment upon graduation
What's the Difference Between an Internship and a Student Position?
Click the buttons to learn more about each type of position:
Internships/Co-ops
Overview
Internships are timebound positions that students hold while completing course credits. Our program satisfies the criteria of most college-required internships, and supervisors ensure that students' work can be portrayed in a portfolio or other reports for the class.
Requirements and Details
Interns must be enrolled in a Bachelor's degree program (or be a recent graduate), have completed sophomore year, have proof of prior academic success, and commit to a 7-month term (semester + summer).
Interns receive hourly pay (based on your major, job role, and experience) for 40 hours/week for 7 months.
Fields with Opportunities
Student Positions
Overview
Student positions are part-time jobs that people can hold while pursuing a degree in a related field. These roles provide an opportunity to apply what you are learning in the classroom to real-world projects while working with and learning from a team of professionals. We expose our students to multiple departments to maximize learning opportunities.
Requirements and Details
Students create their own schedule each semester around their classes (15-20 hours/week during the school year, and up to 40 hours/week in the summer).
Students receive hourly pay (based on major, job role, and experience) that increases over time. They also receive a $500 academic excellence reward for each spring and fall semester completed with a GPA of 3.5 or higher.
Fields with Opportunities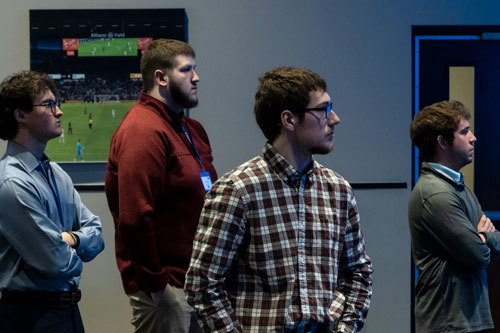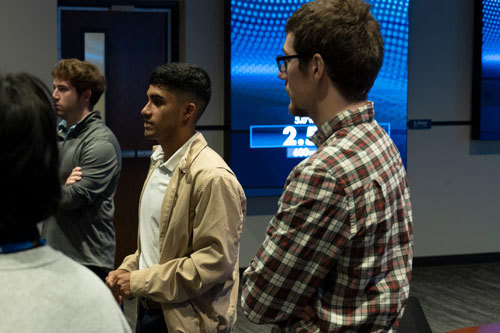 Hear from Our Past Interns and Students
30
%
of Daktronics employees began their career as a student
8000
+
students have worked for Daktronics over 5 decades
Find an Open Position for You
Daktronics strives to make our positions accessible to any and all people. We are an equal opportunity employer who looks to build diverse teams of workers. If you would like to contact us about accessibility or need assistance completing the application process, please contact human resources at recruiter@daktronics.com.