Looking back on 10 years of Show Control
Daktronics Show Control software officially turned 10 this year! As with many birthdays and milestones, it's always interesting to look back and reflect on how we've grown. The Early Years Daktronics released Show Control in 2009 and began shipping units in early 2010. In its early stages, Show Control provided a user-friendly solution for controlling […]
Daktronics Control Panel on 3/4/2020
Categories: High School Sports, Pro Sports and Colleges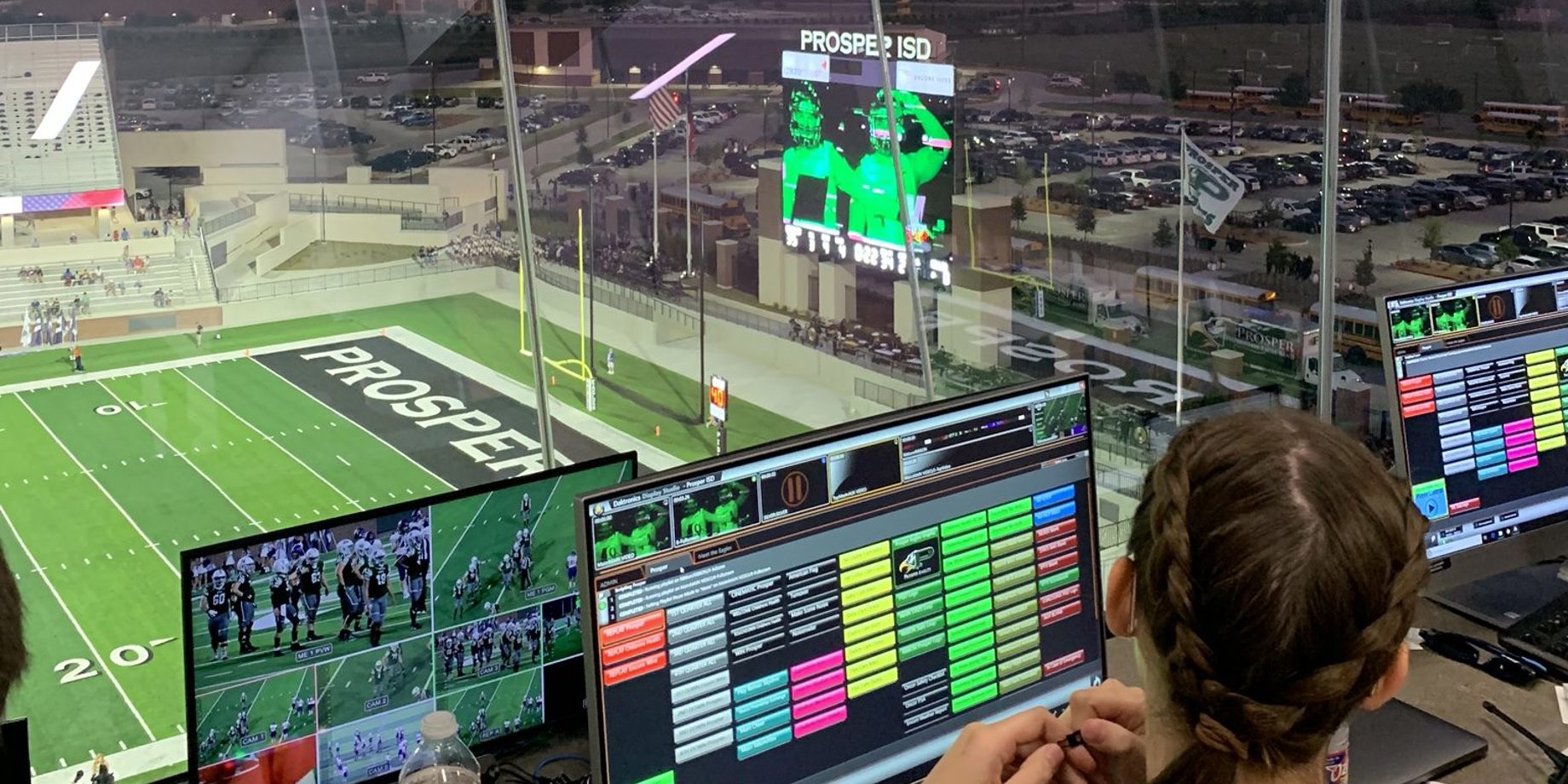 Daktronics Show Control software officially turned 10 this year! As with many birthdays and milestones, it's always interesting to look back and reflect on how we've grown.
The Early Years
Daktronics released Show Control in 2009 and began shipping units in early 2010. In its early stages, Show Control provided a user-friendly solution for controlling one or more Venus 7000-based displays. It featured a new content compositor (Content Studio) that allowed for easily creating display-ready content with simple drag-and-drop editing…something Venus 7000 users were eagerly awaiting at the time. The sleek new interface provided better flexibility than the traditional Venus 7000 for multiple users to operate all displays within a venue.
The idea behind Show Control was a client-server based system in which one or more workstations could control content on one or more displays. This scalability was the key to success and made for a perfect solution for sports and live events applications. A venue with just one display may have a single workstation, with a single operator while a venue with multiple displays may have two, three, even four or five Show Control workstations allowing multiple operators to focus on specific displays or cues within the production. These workstations would share a database of scripting buttons making the software versatile yet flexible for almost any live event production application.
Control Rooms Across the World
Eventually, DMP-8000 took center-stage as our media player often being paired with Show Control and later Venus Control Suite. Today, most new Daktronics installations in the sports and live event entertainment sectors offer both software suites as the primary user interface.
Always Advancing
If you follow our Pro Sports and Colleges blog, you've probably noticed posts pertaining to new Show Control releases that outline the changes in each release of the software. In recent years, the demand for new features along with flexible integration with 3rd party products has increased and our engineers have added optional features including GPI and Rosstalk protocols for seamless venue control. Numerous other built-in items have been added to the software in the last decade making today's Show Control more powerful than ever.
Today's interface has kept at it's core the easy-to-use design of the 2010 era, while adding several new workflow changes which users say make a big difference. The Display Studio workspace has welcomed numerous additions in the last few years from hotkey mapping, to the theme editor (2018) and marking the in and out point of video clips (2019), as well as a redesigned options list for settings on media items.
Content Studio has also seen it's share of changes and advancements through the years. The shrink-to-fit feature (2017) gave users more flexibility for controlling the width of text boxes and data fields. That same year, the multiple fields option entered the scene opening doors for countless options for organizing MediaRTD and combining text boxes with data fields.
A Bright Future
Daktronics newest platforms are taking the Show Control software to even higher levels with new features continually being introduced. Users will continue to see Show Control as the base of our new LiveClips and Studio One products, and can expect to see even more features and updates to both Display Studio and Content Studio in the future.
For more information on Show Control visit daktronics.com/show
If you're a Show Control user interested in updating the software to benefit from newer features, visit our Professional Services page to request an upgrade. MySupport account holders may do this through their account.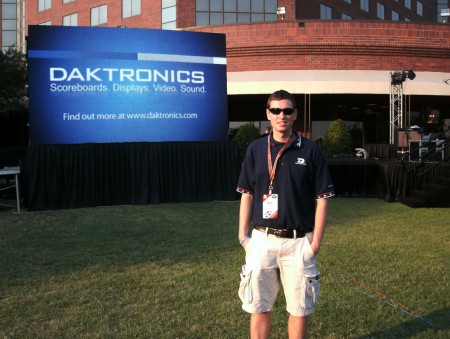 ---