Opening Doors for Oak Creek Graduates
Learn about the experience Oak Creek graduates gained during high school and the positions they now hold on collegiate and professional event productions teams.
11/3/2022
Categories: High School Sports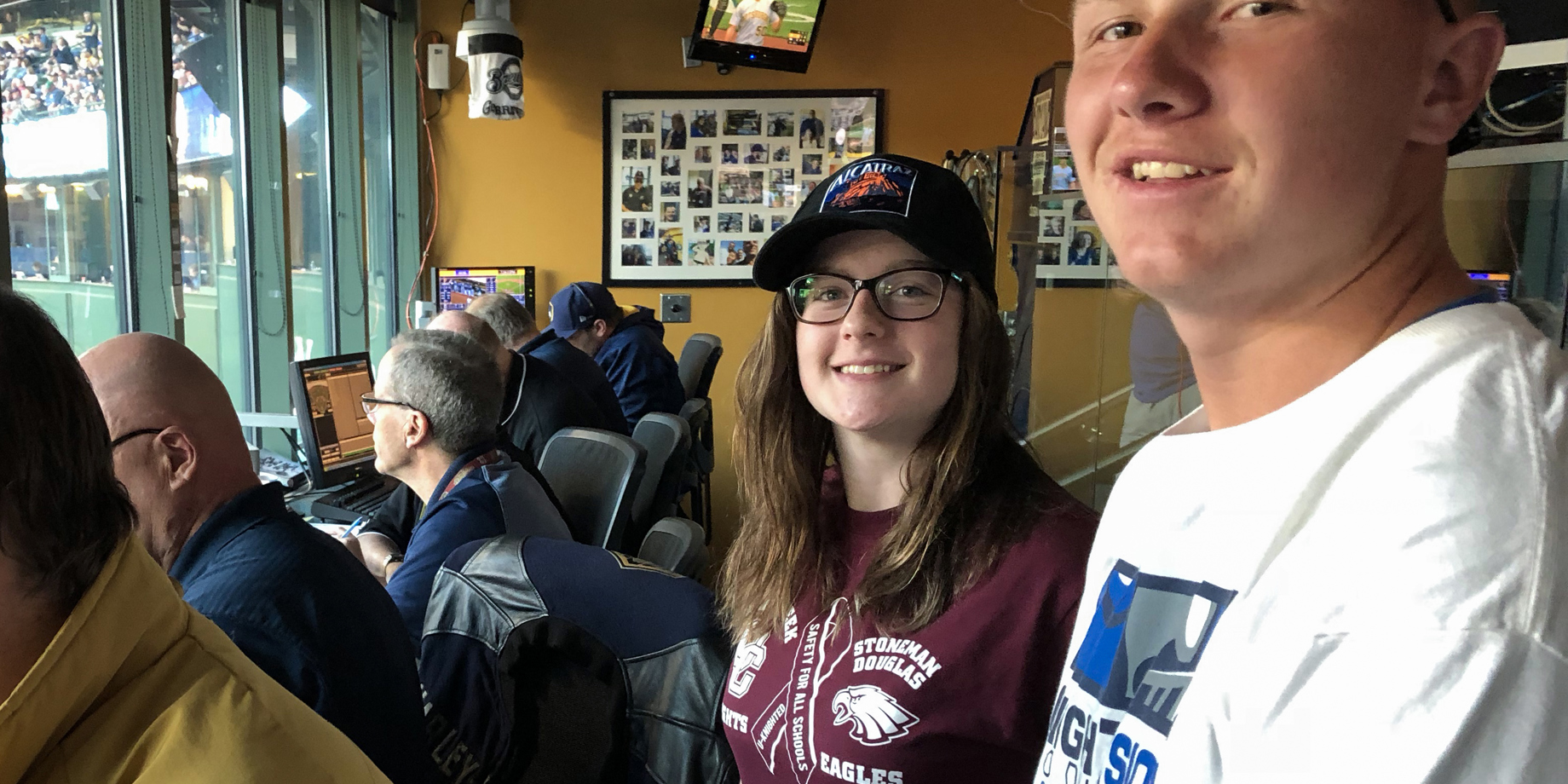 With the help of their media teacher Thomas Stock and access to professional-level equipment, graduates from Oak Creek High School in Oak Creek, Wisconsin, are finding careers with event production teams.
Having existing knowledge of Daktronics software gives these students a leg up over other applicants who have no prior experience with Show Control or live event production.
At Oak Creek, students can join "Knight Vision" – the school's event production team – after they have completed three film courses. In this club, they learn the ins and outs of game-day operation and develop skills used in the industry.
Isabella Holterman tells us how her role with Knight Vision prepared her for her new position with the Milwaukee Milkmen.
"Mr. Stock told us when to switch cameras and used terminology that professionals do. That helped me get ahead and jumpstart into [event production]." Hear more about Holterman's journey on The Daktronics Experience podcast.

Another former student, Xavier Savoie, explained that "using the same system and already being ahead of a couple other people who got hired at the same time" made the transition from high school to his position in the media department at the University of Wisconsin Madison easier.
Beyond preparation for future careers, these students also made lots of memories through Knight Vision – most of which involved sharing their work with the school and community.
"It was always so fun to present what we made to the student body," said Holterman.
Savoie added that "seeing players and audience reactions" was his favorite part of event production. Sam Janasik, current DJ for the Milwaukee Milkmen, agreed, saying he loved to use the video board to connect with students or the audience through jokes and entertaining content.
Daktronics hopes to help more high school students land collegiate and professional roles in game-day production through Crew Connect. Learn more about DakClassroom and our curriculum that provides schools with a full-fledged course on event production.
---