Hungry for More
Last season brought a state championship and a new facility, but Christian Brothers High School in Memphis is dreaming even bigger for next season.
7/7/2022
Categories: High School Sports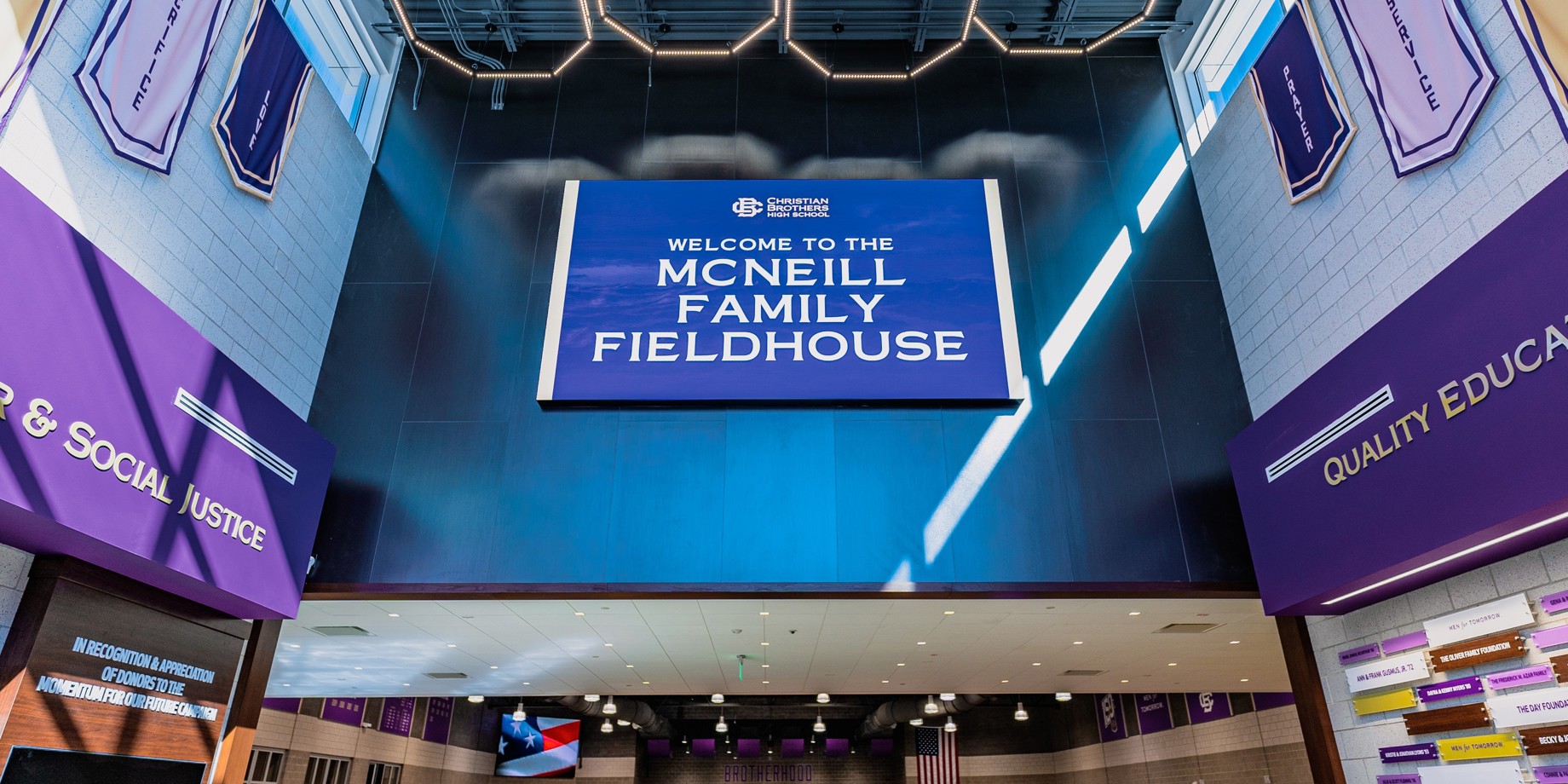 Last year's basketball season was the talk of the town – for more reasons than one. Christian Brothers High School (CBHS) had a successful year, bringing home the title of Tennessee State Champs. But, the talent of these student athletes was not the only reason their crowd was growing.
Last season was also the premier of the McNeil Family Fieldhouse – a facility decorated with two video boards, a dynamic video scoring table, and a video display in the lobby. Much like the team's level of play, this facility is unmatched by their rivals.
The 2.5 mm narrow-pixel-pitch (NPN) display is the first thing guests see when they enter the facility. Displays with this high of resolution are unprecedented at the high school level.
You would not believe the compliments we got as people walked in.Bubba Luckett, Head Basketball Coach
Being the only school in the Memphis area with high-quality indoor video displays, the school has lots of real estate for digital content. These screens allow them to give sponsors more screen time, welcome spectators to games, enhance the environment for prospective students, and build a dynamic gameday environment.
Not only do the displays create an exciting atmosphere that brings in a larger crowd, but they also create opportunities for the students to learn about event production and develop skills they could use in a career.
Last year, the school's IT department managed the video board content and production, but this year, the school is handing the reigns over to a student group. Since all Daktronics partners use the same equipment, the students at CBHS will learn how to operate systems used at college and professional levels.
Through implementation of an event production program and summer skills training for the basketball team, Christian Brothers High School is hungry for an even more exciting season this winter.

---
Think you can one-up CBHS?
Let's get started! Learn more about our event production curriculum, Daktronics Sports Marketing, or browse our products on our site.
---