Four Steps to Success this Fall
Follow these four easy steps in MySupport today and save time this fall when you need service.
Daktronics Control Panel on 8/2/2022
Categories: High School Sports, Pro Sports and Colleges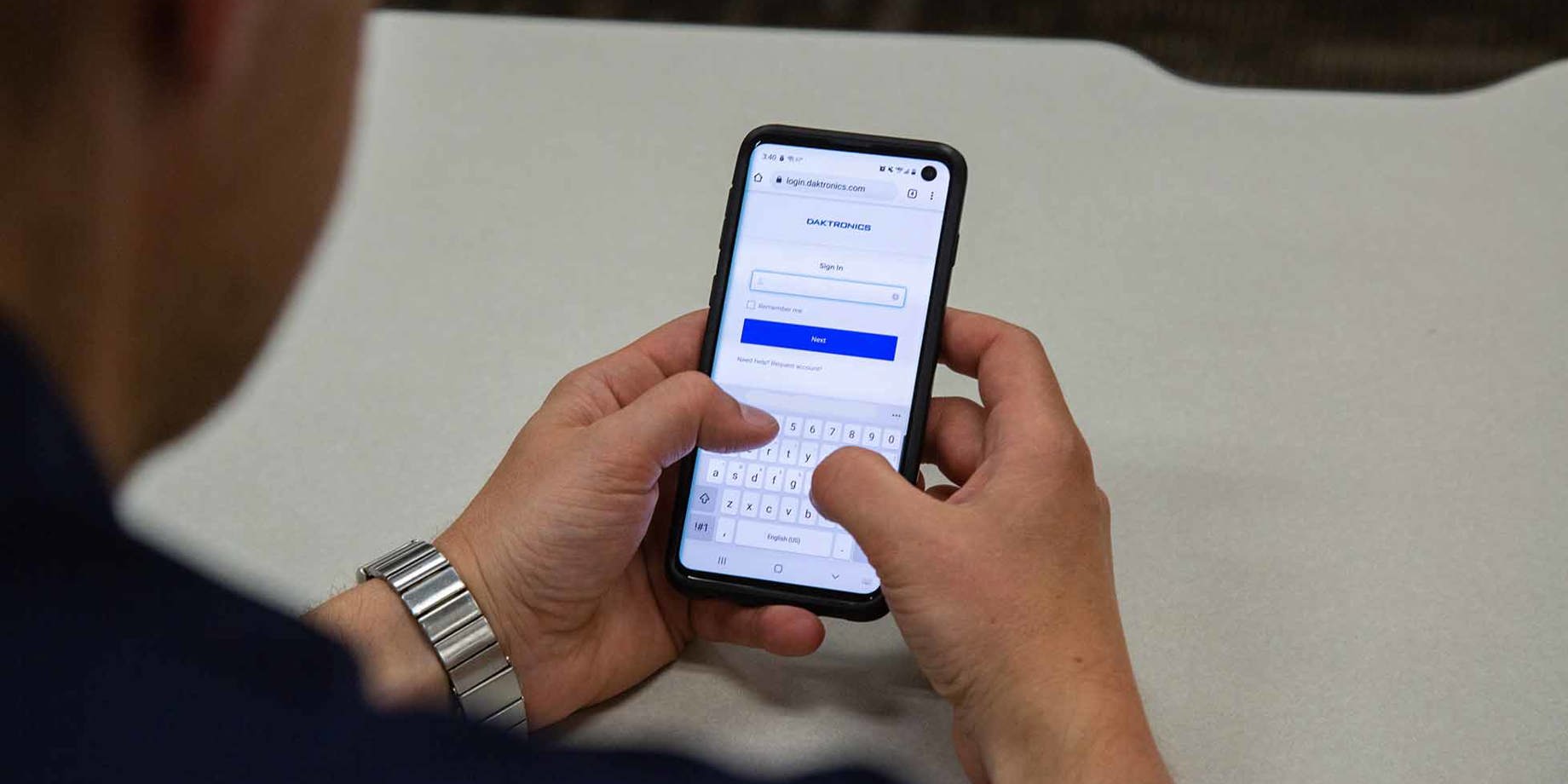 Your time is valuable, and we want to ensure your focus isn't on service this season. MySupport is available 24/7 and is the best process for submitting all non-urgent service requests. Take these four simple steps today to ensure that you can quickly and easily request service this fall.
STEP 1 – LOG IN TO YOUR MYSUPPORT ACCOUNT
Log in to your account so you are prepared to create a new service case if needed. By submitting your cases via MySupport, you can:
Review case information
Receive notification updates (review notifications under the Case Contact section)
Request a Tech Support callback
Track Parts
And more!
STEP 2 – UPDATE YOUR PHONE NUMBERS IN MYSUPPORT
Make sure your contact information within MySupport is updated, especially your phone numbers. This will ensure that if you do call us with an urgent service request this season, your call will be routed correctly.
STEP 3 – PROVIDE ALL NECESSARY CASE INFORMATION
Keep this list on hand when creating a new case. To expedite your support request, include this information in your cases:
What display(s) require service
Description of service request
Date of next event
Part numbers (if needed)
If requesting on-site service, any requested dates and times
Additionally, be sure to choose the appropriate case type when creating your case for the smoothest experience. Case types and the corresponding meanings include:
Tech Support – I'd like to talk to Technical Support or troubleshoot a specific issue.
Service Coordination – I would like on-site service or to order parts.
STEP 4 – KNOW HOW TO SCHEDULE A CALLBACK
If you need to talk with a Daktronics Technician for support, you can schedule a support callback and select a time for a call that works best for you. Watch the video below so you are ready to schedule a callback if it's needed.
---