The Madness is Back! NCAA© Tournament Bubbles Ready for Action
Men's and women's national college basketball tournaments in Indiana and Texas to use venues with Daktronics equipment and support services.
Matt Anderson on 3/18/2021
Categories: Pro Sports and Colleges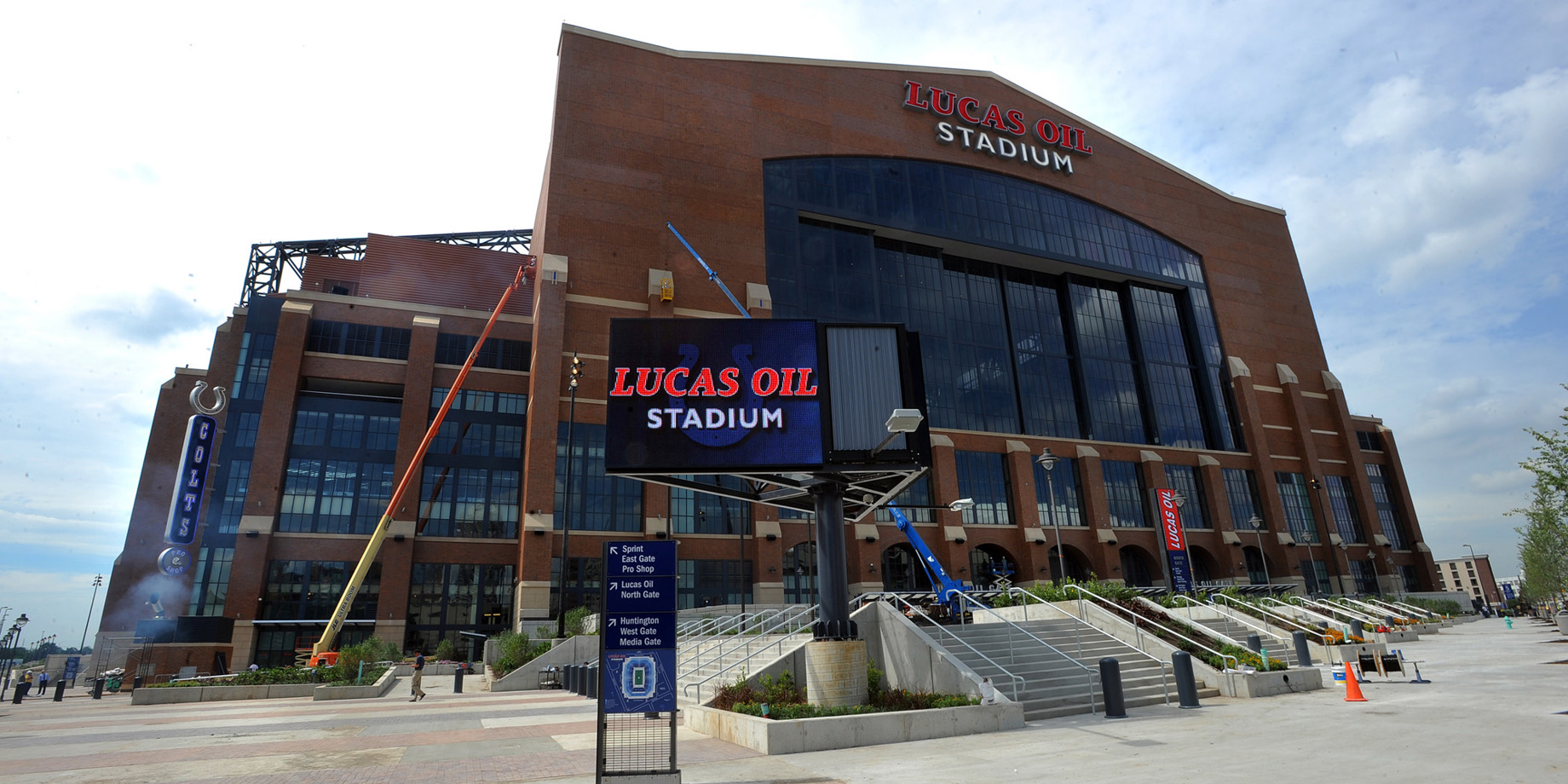 I don't know about you, but I'm usually excited for this time of year and March Madness, but after all of the events of this past year and not having March Madness last year, I feel more excited than ever to see some tournament basketball! While there are many different collegiate basketball tournaments going on, in this post I'm going to be talking about the two big dances – The NCAA D1 Men's & Women's National Tournaments. Because of COVID-19, this year's March Madness is going to look a little different than in the past as both tournaments are setting up their own "bubbles" to help make sure the tournament goes off without a hitch. With each tournament having 64+ teams, this is going to be one of the biggest challenges/bubbles the sports world has ever attempted. There will be 11 total venues needed to crown this year's champions at the end of these tournaments. So, below I'll list out which of these venues have Daktronics equipment and what services we will be providing to help make sure everything goes smoothly for both bubbles.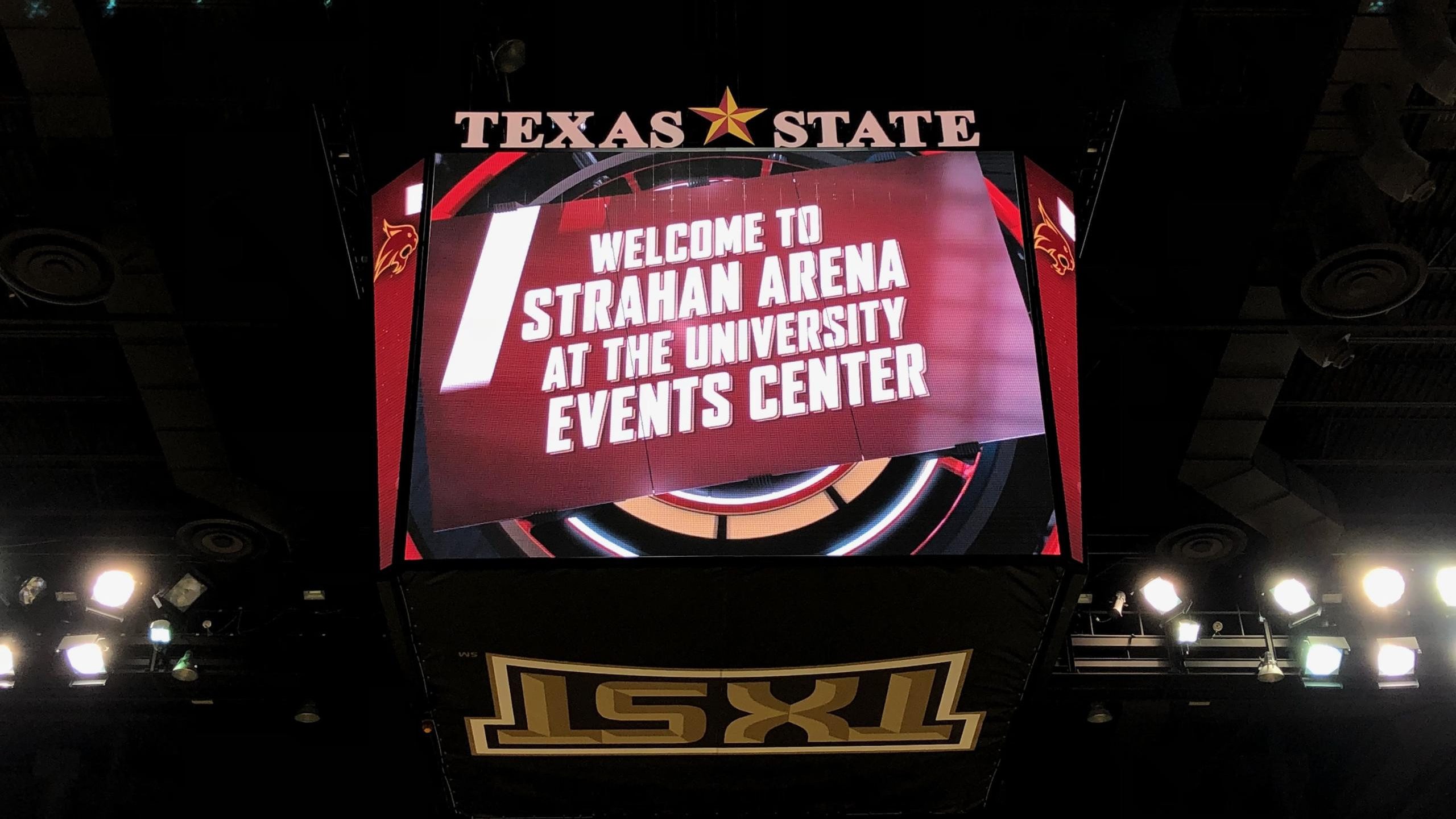 University Events Center at Texas State University
First, starting out with the women's tournament, all five venues being used in the bubble will have Daktronics equipment. There will be 63 total games played at the following Daktronics facilities:

• Bill Greehey Arena at St. Mary's University
• Frank Erwin Center at the University of Texas
• University Events Center at Texas State University
• UTSA Convocation Center
• Alamodome
The first rounds are going to be held at the University of Texas, Texas State, St. Mary's, UT San Antonio and, finally, the Alamodome. We've been working a lot with the Alamodome and the NCAA for the past 2-4 weeks since the announcement that the tournament was going to be held down in Texas. The Alamodome is setting up two courts this year to help with all of the games that need to be played for the tournament. They have had basketball tournaments in the past, but usually when they host they only set up one court. To make this happen, they are splitting up their existing scorer's tables and using them on both courts, and Daktronics will be providing additional shot clocks, scoring equipment and support to set up all of the scoring and timing needs for both courts.
From the services side of this tournament, most of these courts in use have been used all year long and haven't needed a lot of additional support. Because the Alamodome added all of the additional equipment and the fact they are having games deep into the tournament, we will be providing event support for the first two days there to make sure everything is set up correctly and goes off without a hitch. The crew at the Alamodome is very experienced and we've worked with them a lot in the past and they feel comfortable troubleshooting a lot themselves, but still wanted help initially where there's the most amount of games as a "safety net" you could say. We have had personnel there since the beginning of this week to help with setting up all of equipment as the courts are being put down and staying there for the first couple of days of the tournament. They will be showing up early each day and running through all the equipment to ensure it's working properly.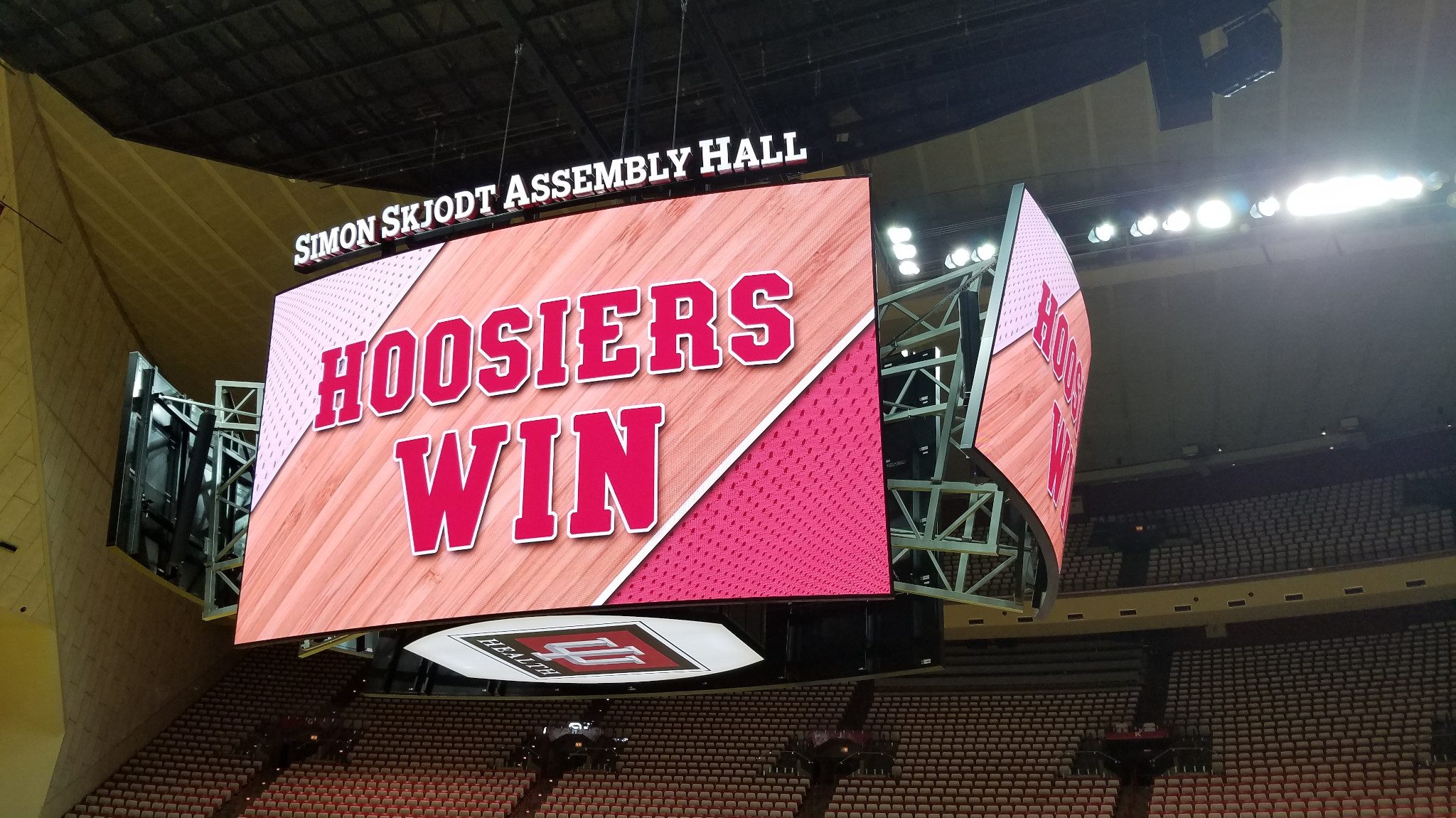 Indiana University's Simon Skjodt Assembly Hall
Now heading up north to the men's tournament which is being held entirely around the Indiana /Indianapolis area. Of the different facilities there hosting events, four of those are Daktronics sites including:

• Lucas Oil Stadium
• Purdue University's Mackey Arena
• Indiana Farmer's Coliseum
• Indiana University's Simon Skjodt Assembly Hall
Purdue and Indiana will be hosting the early round games, then we have the Indiana Farmer's Coliseum and most of the games including the Final Four will be held at Lucas Oil Stadium. There's a lot of prep work going on behind the scenes for the past 2-3 weeks from a services perspective with the initial conversations starting back in January.
There's a lot of work with our field service team due to the fact that so many of these games will be going on at the same time in a relatively small geographical area, so we've brought in additional help from surrounding areas to help make sure that we'll be ready for anything. We're going to be providing event support with our field engineers for all four of the sites that are listed above, and then we will also have our control system specialist helping out at Purdue University and Lucas Oil Stadium. When it comes to following the on-site COVID-19 protocols, our technicians are on a different tier than some of the other staff members. They will have certain restrictions on where they can go, what parts of the courts they can access, and they also have different testing requirements at each of these sites as well. More details have been getting finalized as we are starting these games here tonight with the First Four games.
With Lucas Oil Stadium being unique due to the fact that not only is it an NFL stadium, but it had to accommodate two different basketball courts in the infield area. Because they have multiple courts, Daktronics has helped set each court up with the necessary scoring and timing systems to have a complete game. We provided two additional scoring systems with portable control racks so they could run games on each of those courts and the ability to run two games at the same time if they need to.
With all of these teams getting ready to make a run for the championship, an area that you might not have thought about is how/where all these teams are going to practice knowing they are in a bubble. Well, wonder no more! All the practices are being held at the Indiana Convention Center where they have 12 different courts set up to help with this need. Daktronics has provided 14 portable scoreboards and 14 single-sided shot clocks for this part of the bubble to help teams with their practices, whether it's to keep track of time or run game simulations, as they get ready for the next game.
Now I hope you're a little more informed about these different bubbles and maybe have a keen eye on what to watch for or be able to answer some questions that might come up from friends and family members about the tournament after reading this. Enjoy the madness and don't forget to fill out your brackets!
---