NADC Review: 3 Hot Topics
Our team met with schools from all around the country at the National Athletic Director's Conference. We had some great conversations and wanted to share the popular topics at our booth.
1/14/2022
Categories: High School Sports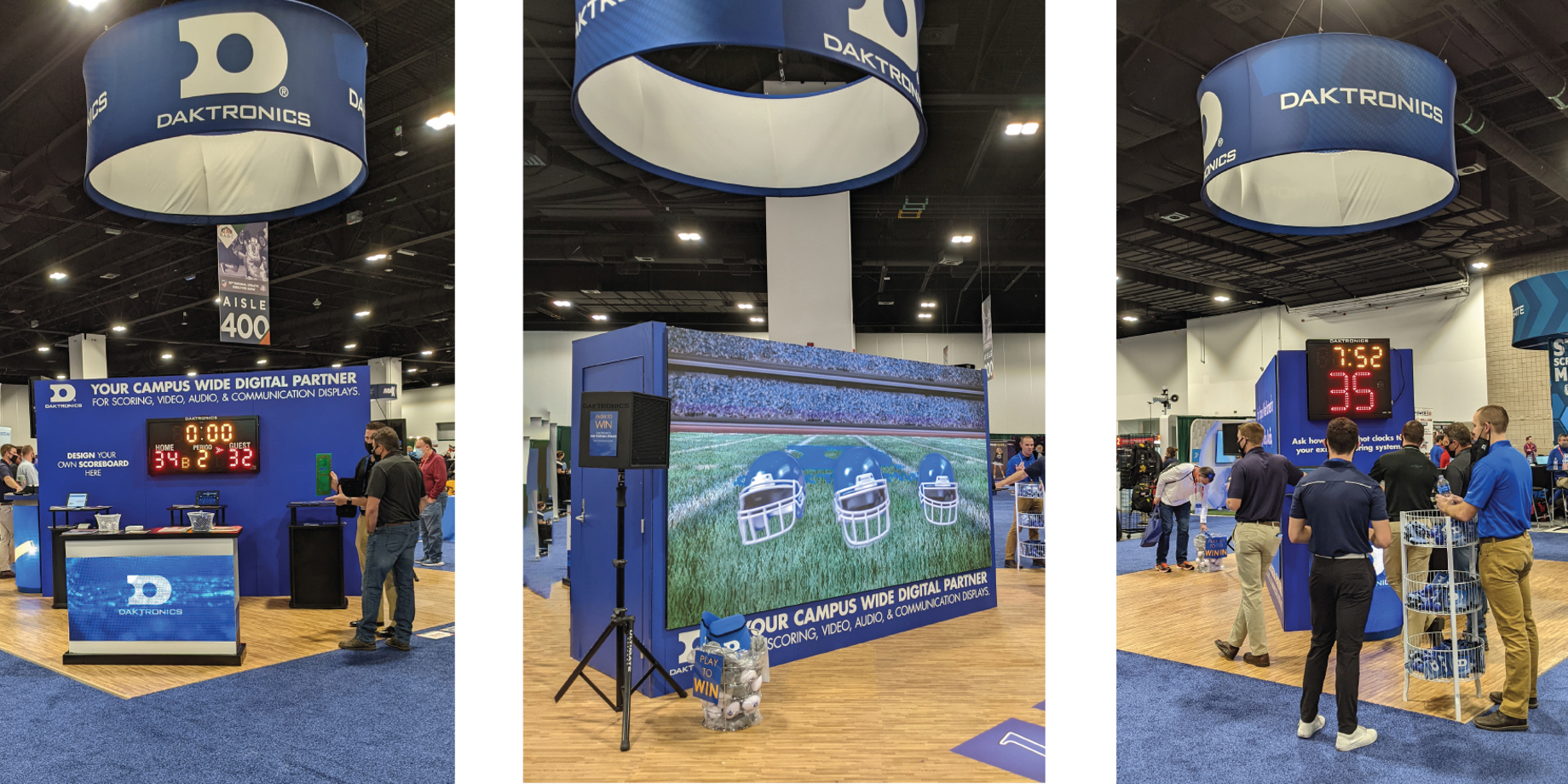 Seeing everyone in person at the National Athletic Director's Conference (NADC) this year was a thrill we have missed. Being in the presence of the people we're talking to made the experience so much more meaningful.
Thanks to these conversations, we have lots of exciting projects in the works all around the country. Our Daktronics team cannot wait to help schools enhance their facilities and give their students and fans a better experience.
At our booth, we noticed a few hot topics and common questions from our visitors.
With the DAK Score app, you can control your scoreboards from the palm of your hand. Compatible with iOS and Android systems, our app enables you to control the board from your phone, tablet, or laptop, giving the operator mobility.
Create a dynamic environment anywhere, indoors and out with the SSP-100. Our new lightweight, portable speaker produces crisp sound that the audience can easily understand.
Many states are implementing a shot clock rule at the high school level. If you need to incorporate a shot clock to your scoring system, we've got you covered.
---
One piece of Advice
After recently attending the National Athletics Directors Conference, retired Athletic Director, Bud Postma, joins the podcast to talk about his conversations at the event. He also leaves us with one piece of advice for every school in 2022.
---