Hockey's All-Star Game Is Ready For The Bright Lights Of Las Vegas at T-Mobile Arena
The NHL All-Star Game is taking place at T-Mobile Arena, a venue featuring Daktronics' LED displays.
Justin Ochsner on 1/26/2022
Categories: Pro Sports and Colleges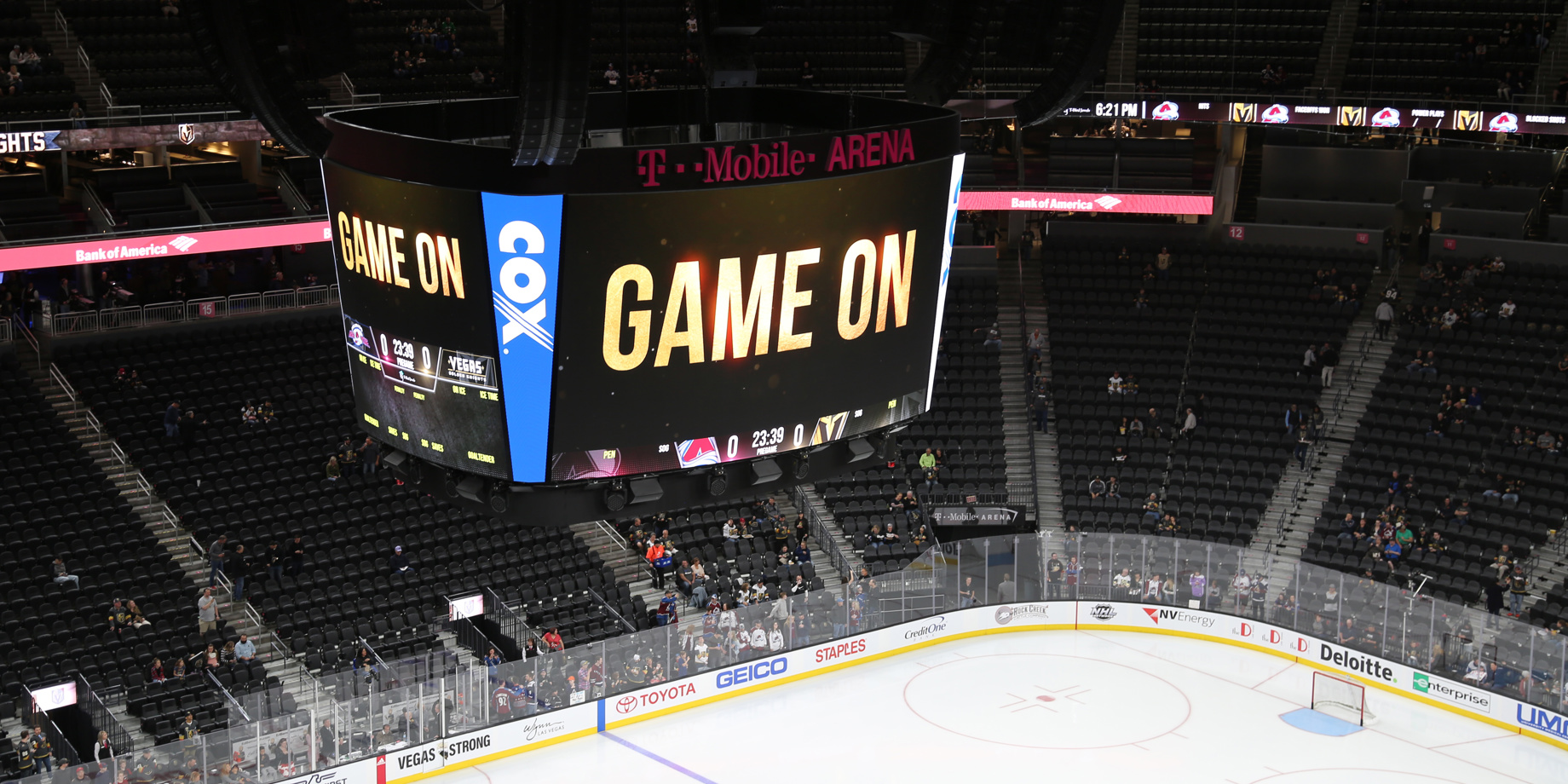 T-Mobile Arena, home of the Vegas Golden Knights will host hockey's biggest stars at the 2022 Honda NHL All-Star Game on Saturday, February 5th, 2022. While the game might promise the best players, the venue and the city will provide one of the best experiences, indoors and out.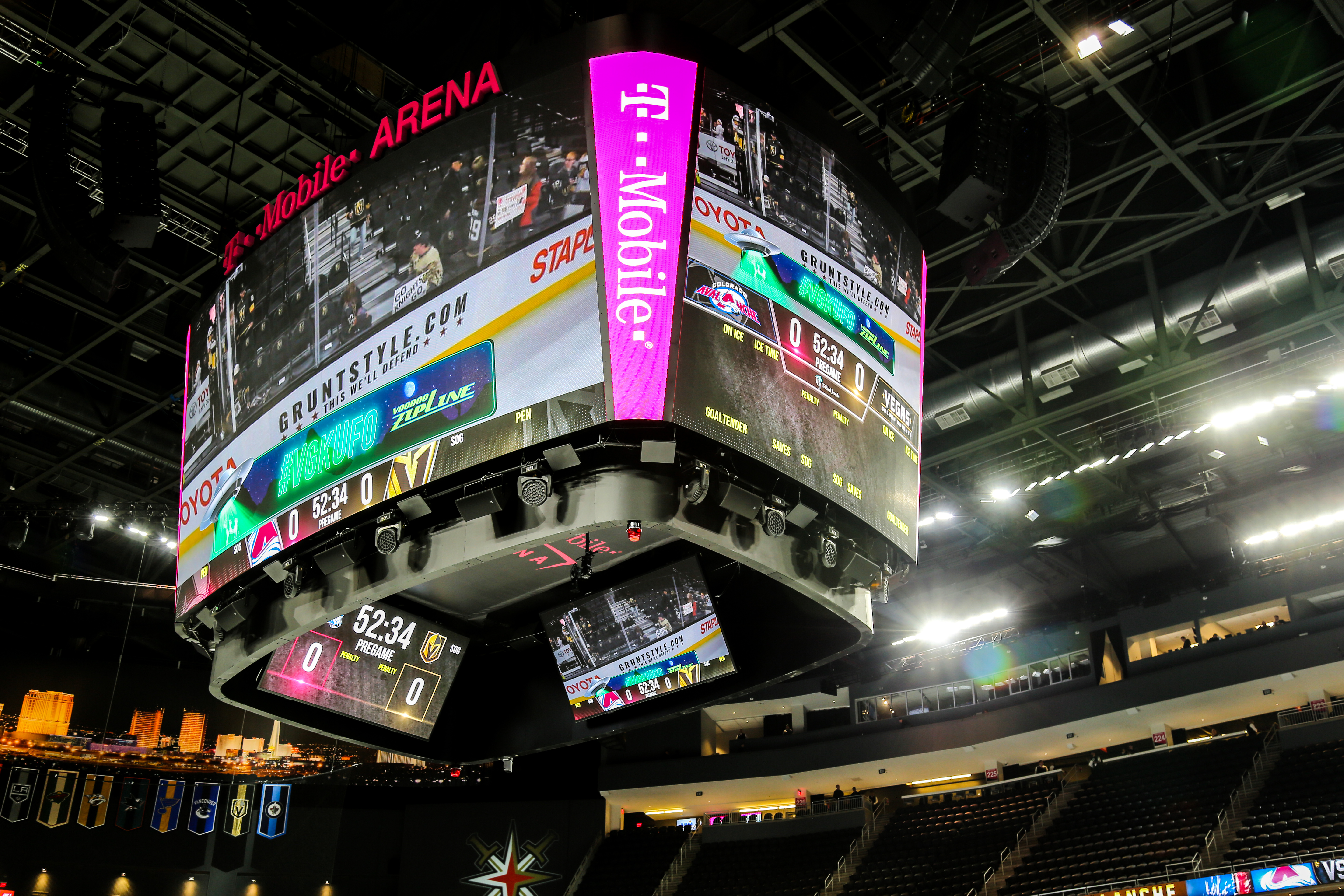 The arena opened in 2016 with 16,000 square feet of LED displays provided by Daktronics. This includes a centerhung with underbelly displays, all featuring 6-millimeter pixel spacings, two huge ribbon displays along the seating fascia, auxiliary displays on vomitory and dasher locations, and the most unique exterior display in the sporting world.
This massive freeform LED display measures 43 feet high by 210 feet wide in a trapezoid shape, slightly angled down towards the entrance for patrons and fans to see as they approach the arena. The nature of this freeform technology allows a bright, vibrant video image projected outside of the building while allowing natural light into the building through the display and the windows behind it. People inside the building can also see outward through the display for those Vegas views.
The best part about this venue and its digital signage, they are all tied together using the Daktronics control system. One button can change or trigger all digital signage to share a "GOAL" animation both inside and outside the venue. The versatility allows T-Mobile Arena to brand the venue for any event from basketball to conference to the largest sporting events, including hockey's All-Star Game.
The only question around this event is, "Who will emerge victorious?" The answer may not be limited to the teams in competition as all those attending the event are sure to be winners with their live experience in Las Vegas!
For more information on the technology at T-Mobile Arena, dig into this highlight video:
---