Marketers See Activity Exploding with the Help of this Tool
If you're a business or organization trying to improve your reach, you'll want to read on to see what many are saying is their "secret sauce" for their marketing mix.
4/22/2021
Categories: Business & Community, Sign Company News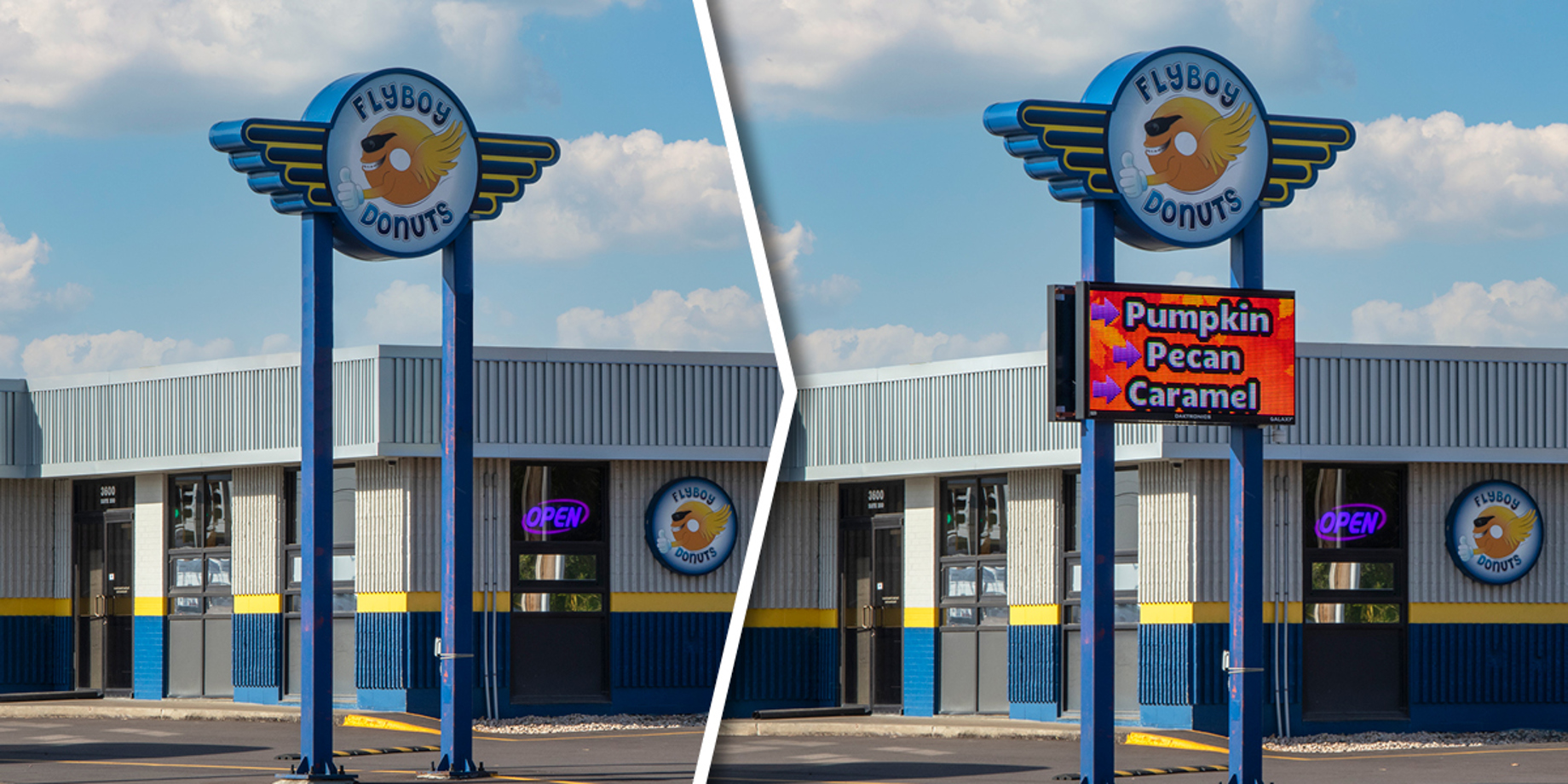 That secret sauce? Digital signage. Whether inside or out, it's supplying marketers methods to reach customers where the greatest impact is – on location. And in a time when our expectations of consumers change at a moment's notice, it's filling a critical need.
10 Reasons Digital Signage Should Earn a Spot in Your Marketing Mix
Digital signage gets noticed.
In a world where we can skip, ignore and delete messages, digital signage is one that cannot be missed. In fact, 71% of people say that advertising on digital billboards stands out more than online ads.
Digital signage drives action.
8 out of 10 customers shared they entered a store because of digital signage.
Digital signage is attractive.
Consumers share they feel digital signage provide a new way to share and learn information and makes the organization look modern and tech savvy.
Digital signage entertains.
For industries with wait times, it can help pass that time, decreasing the perceived wait time by 35%.
Digital signage directs.
An increasing trend is digital signage for wayfinding. This greatly reduces the "can you help me find …" questions and can tie your directories, wayfinding and announcements into one screen.
Digital signage saves money and is flexible.
Reduce unnecessary printing costs by implementing digital signage network. An added benefit is instant delivery to the consumer. if there's a typo in your message? No problem. Need to mark down items to respond to inventory levels? Done. There's no need to mess around with printing out posters, and it always carries the latest information.
Digital signage is memorable.
Photos carry more weight than words – 90% of what the brain transmits is visual. Knowing that it's no surprise that, digital signage has 400% more views than a comparable static sign.
Digital signage works for employees too.
Companies using digital signage for workplace injury prevention report a 20% in accidents. It can also help with recruiting for open position and communicate important updates.
Digital signage can make you money.
Depending on what type of business you run, it may make sense to offer space for advertising – for example, offering promotional space to a beverage company if you are in food and beverage or convenience.
Digital signage gives you full control.
Want to show your social media feed? News, weather or sports updates? You are in full control of how you use this network.
Digital signage is critical for business.
As one tool that can reach your audience when they are at your location and influence their behavior immediately, it's quickly becoming the resource that marketers can't live without.
Visit www.daktronics.com/commerical to begin exploring what works best for your scenario.
---