Hot New Feature: Hotkeys on Your Show Control Keyboard
Reacting quickly to big game moments is a key part of delivering an in-venue experience which amplifies fan excitement and engagement. Daktronics Show Control has many features that can make behind-the-scenes operations more efficient to maximize impact out on the display system. In the newest release of Daktronics Show Control Software, we've included the ability to […]
Daktronics Control Panel on 5/7/2018
Categories: Pro Sports and Colleges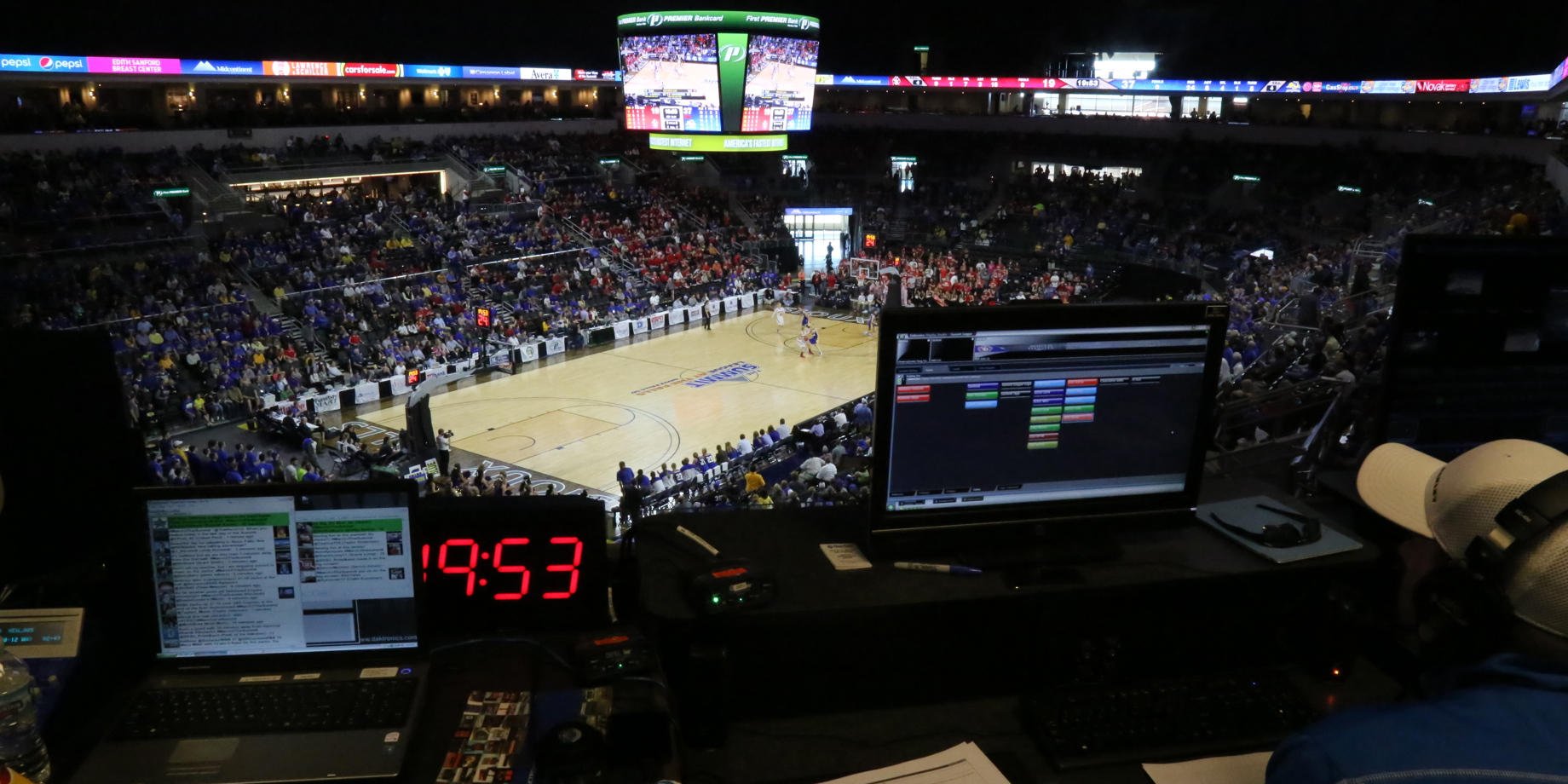 Reacting quickly to big game moments is a key part of delivering an in-venue experience which amplifies fan excitement and engagement. Daktronics Show Control has many features that can make behind-the-scenes operations more efficient to maximize impact out on the display system.
In the newest release of Daktronics Show Control Software, we've included the ability to assign buttons with keyboard Hot Keys.
This new feature allows you to map a Display Studio button with a single or a series of multiple characters on the keyboard. You can create shortcuts to trigger those buttons instantaneously without having to find the specific button. One example is using shortcuts for a Moment of Exclusivity button to amplify big moments or give sponsors maximum exposure throughout the venue. Also, you could create a default content button to play after you finish a specific segment. When mapping a shortcut, it is a 1-to-1 relationship between the hotkey and button.
This new feature is available in Show Control version 2.8. Once you have the correct versions, the steps to create Hotkeys are included in this Knowledgebase Article.
---