Daktronics at the MLB Playoff Bubble
Daktronics LED systems will keep score for the majority of MLB playoff bubble games including the World Series at new Globe Life Field.
Steve Schreiber on 10/5/2020
Categories: Pro Sports and Colleges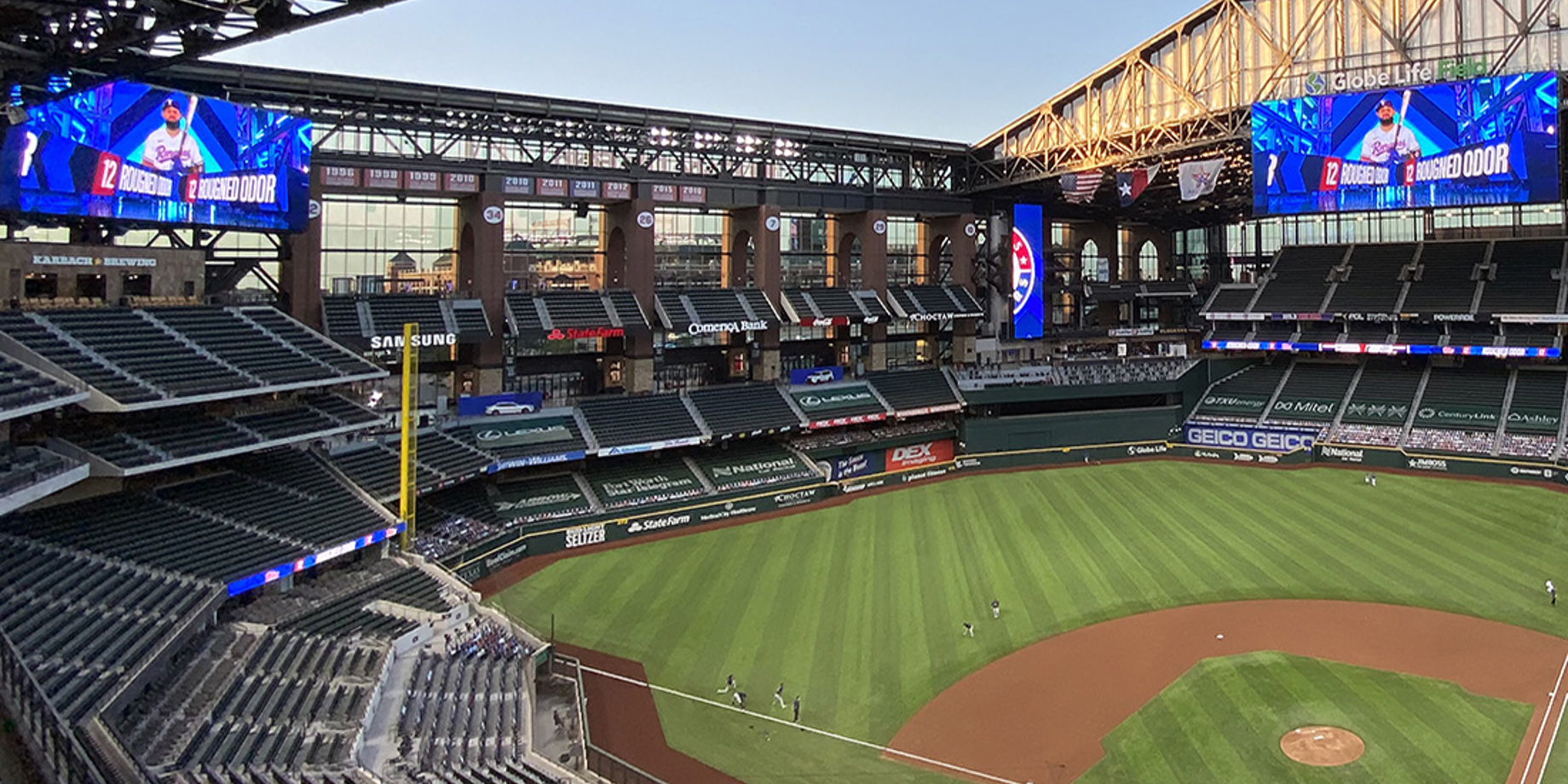 While many facets of this year's Major League Baseball playoffs are different with no sold out ballparks, additional teams in the postseason, and a bubble with neutral-site games, some aspects of this year's MLB playoffs will stay the same, such as Daktronics presence in showcasing the games.
This year's MLB season has been like none other, and many of our fan enhancements implemented across the league for 2020 will have to wait until next season for most fans to experience. This includes the new integrated super system at Globe Life Field and the all-HDR system at Great American Ball Park in Cincinnati.
But with this year's MLB Playoff Bubble at ballparks in California and Texas, Daktronics systems will still be showcased and keep score for the majority of bubble games throughout the Division Series, League Championship Series and World Series.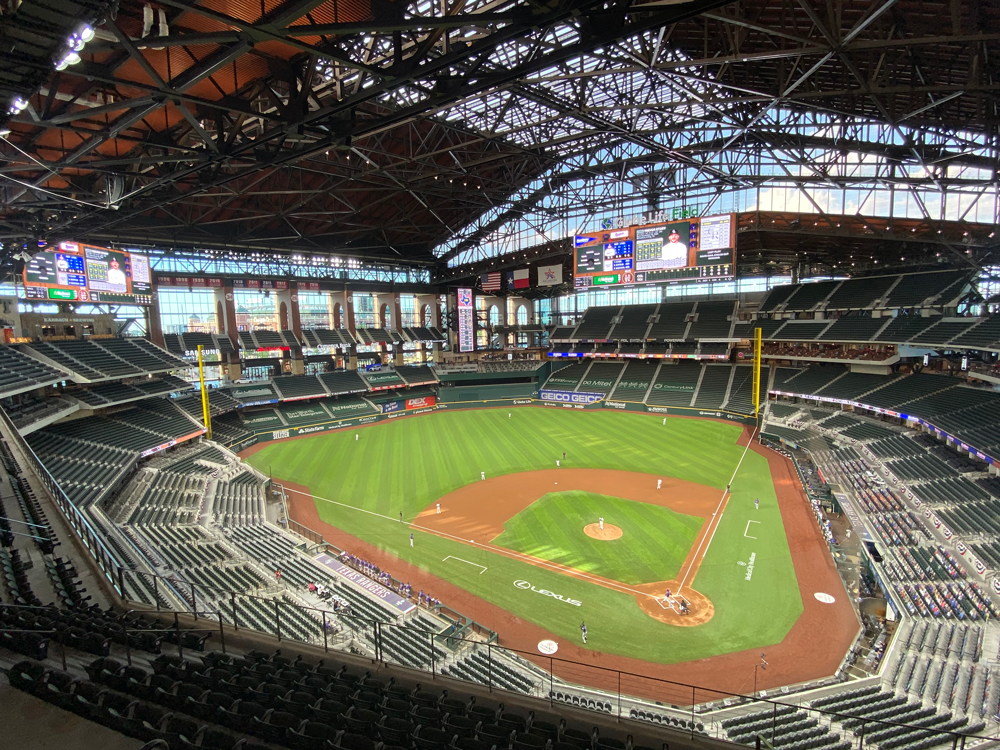 The brightest postseason lights in baseball will be at Globe Life Field in Arlington this fall as the new ballpark hosts the Fall Classic. Globe Life Field showcases eight LED displays, including the 5th largest video board in MLB, and a fully-integrated 1,450 LCD IPTV (Internet Protocol Television) system. Keeping score for the biggest games of this postseason will be Daktronics powerful Show Control System featuring Live Clips and Camino technology.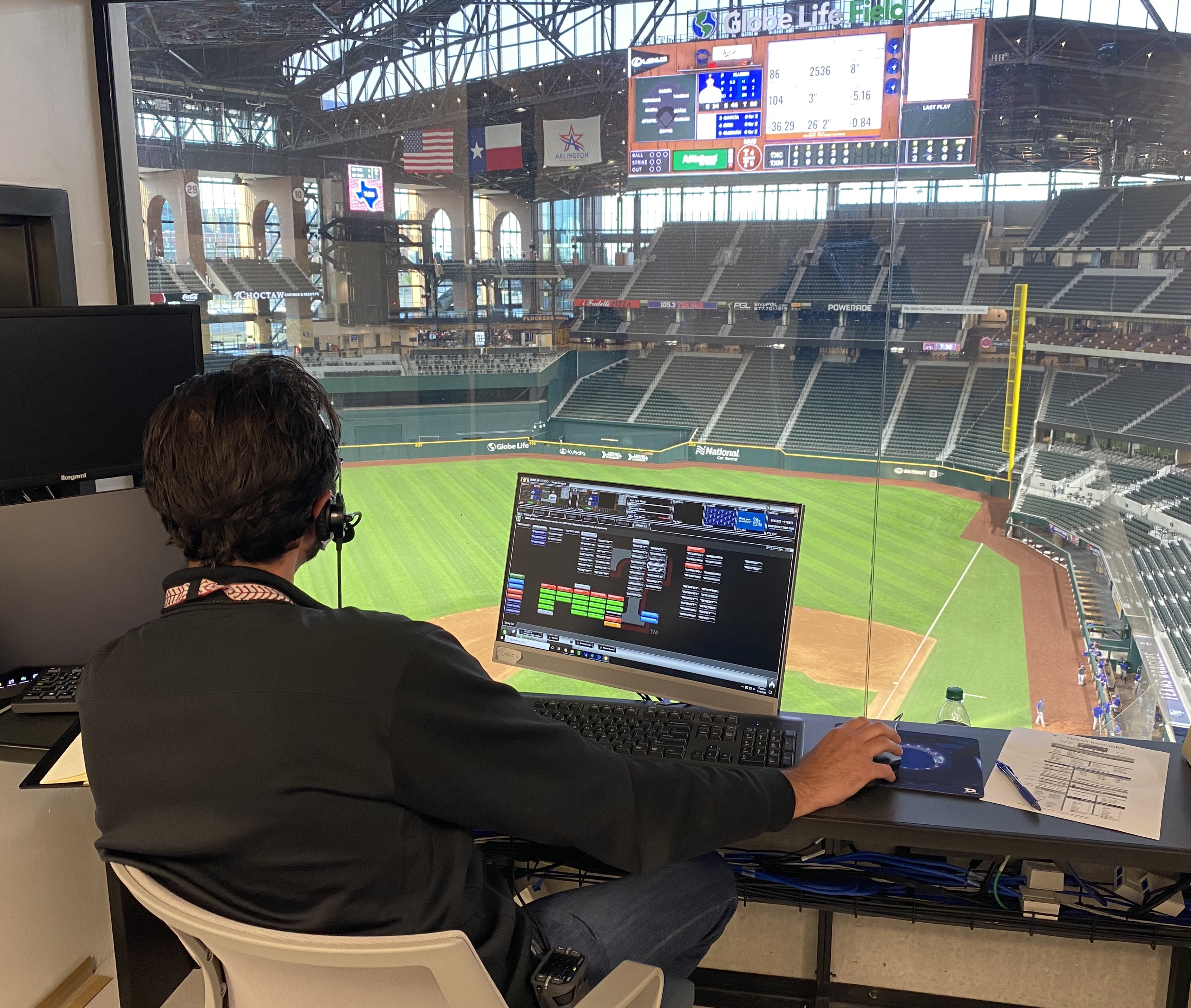 Globe Life Field incorporates more than 18,600 square feet of LED video displays and 8.8 million LEDs. All but one LED board is HDR-capable to bring better image quality to the content shown. Hosting the most games this postseason, Globe Life Field will also host one of the National League Division Series (NLDS) matchups along with the National League Championship Series (NLCS).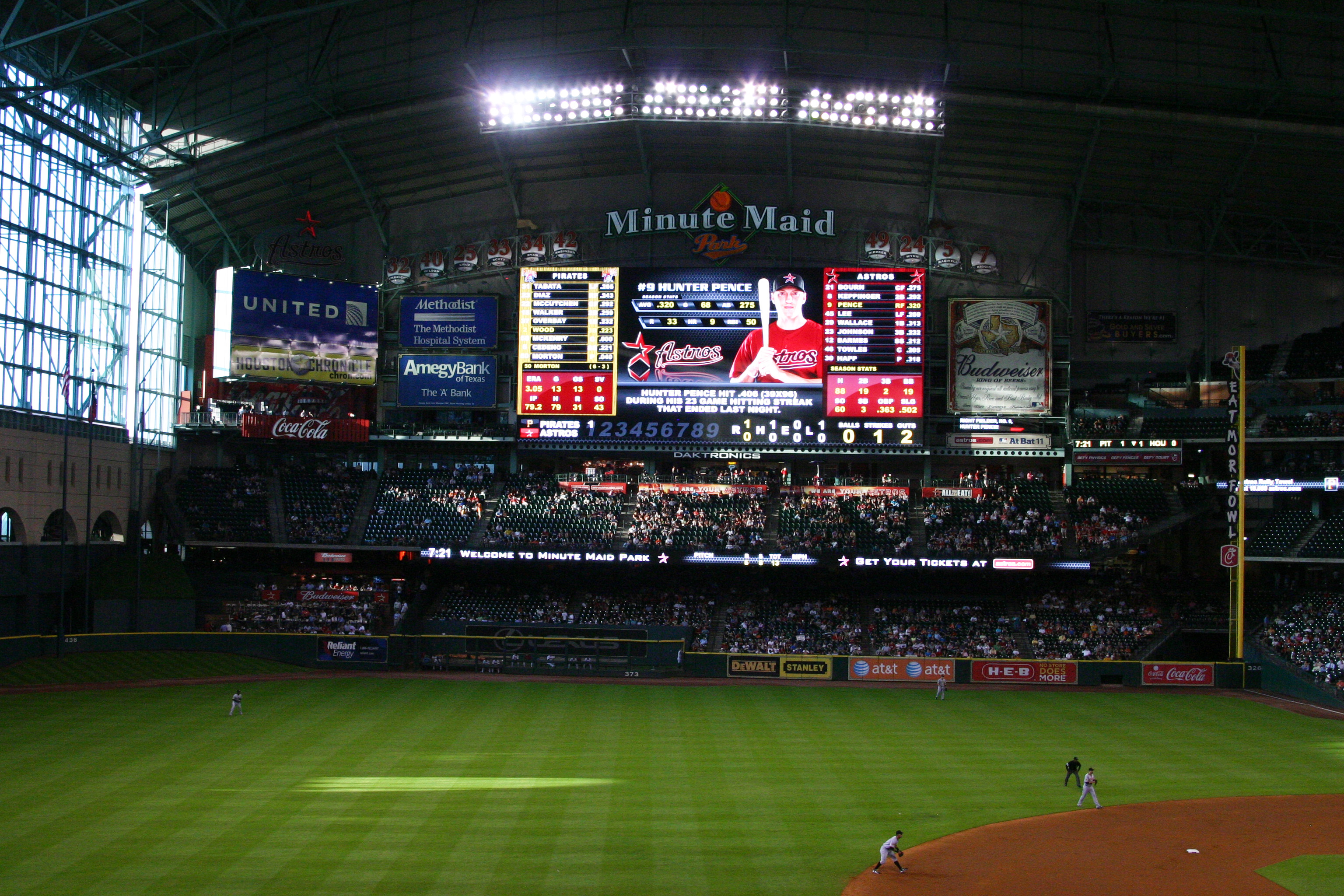 Down the road in Houston, the other NLDS series will be hosted at Minute Maid Park. Installed in 2011, Minute Maid Park's integrated LED system has proven the longevity and reliability of Daktronics product, along with already providing years of MLB playoff entertainment for the Astros.
Prior to this season, we sat down with the Astros to talk about Event Production and some of the unique features they've been able to create for game days over the past couple of seasons. We'll likely see some of these displayed on the video boards in the playoffs this year as well. Over in San Diego, Petco Park will host the American League Championship Series (ALCS) and one of the Division Series (ALDS) matchups. The sights, and sounds, of playoff baseball at Petco Park will be elevated by Daktronics LED system, as well as Daktronics custom audio system.
We're excited for more playoff baseball and to see these Daktronics installations in use at the MLB bubble!
---