Here is What's New in Show Control Version 2.24
Display Studio Updates Fixed: Number Run Times getting set to Continuous after copy/paste button in Display Studio. Fixed: Clear Queue on play fails with loop on. Content Studio Updates Fixed: Fixed width fonts cause crashing. Added: Fixed Width Digit Spacing. This change minimizes the appearance of a clock jumping around. For more information, refer to […]
Daktronics Control Panel on 10/2/2020
Categories: Pro Sports and Colleges
Display Studio Updates
Fixed: Number Run Times getting set to Continuous after copy/paste button in Display Studio.
Fixed: Clear Queue on play fails with loop on.
Content Studio Updates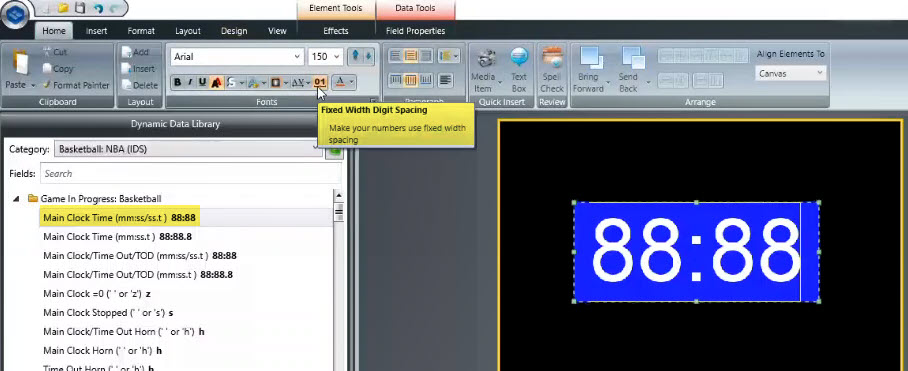 Interested in an update?
Please note, updates and improvements are often impacted by the type of system your Show Control interfaces with. Learn more by contacting our Professional Services Team.
---