Daktronics Welcomes Michael Treacy to AV Sales Team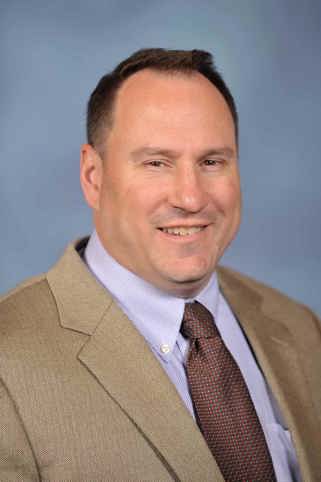 BROOKINGS, S.D. – Sept. 18, 2023 – Daktronics (NASDAQ-DAKT) of Brookings, South Dakota, welcomes Michael Treacy to the company's AV sales team as Mid-Atlantic and Northeast regional sales manager. In this role, he will be connecting with and serving AV integrators, consultants and customers in the United States from Maine to Virginia to deliver direct-view LED (dvLED) solutions.
"We're excited to add Michael Treacy and his extensive experience in the video display world to our team here at Daktronics," said Jim Vasgaard, Daktronics national sales manager for the AV sales channel. "As we continue to delve deeper into the AV market and applications for LED technology seem to be expanding exponentially, having Michael on our team will help us lead those AV customers down the right path to selecting the proper solution to fit their specific needs. We can't wait to see the results of his great work having a positive impact for our customers in the AV industry." 
Treacy's experience in the video display and technology industry began in the 1990s and includes working with large video walls and creating immersive experiences using multiple technologies from projectors to image processors and rear screen applications. His diverse background working with multiple different companies offers a well-rounded view of the industry that he can leverage for video display customers.
"Having worked in the video display industry for many years, I'm excited for this new opportunity to work with Daktronics and their AV customers," said Treacy. "There are so many great opportunities for dvLED technology that I'm looking forward to bringing to the forefront of the marketplace."
For more information on the AV market and how these dvLED products can be applied, visit www.daktronics.com/videowalls.
About Daktronics
Daktronics helps its customers to impact their audiences throughout the world with large-format LED video displays, message displays, scoreboards, digital billboards, audio systems and control systems in sport, business and transportation applications. Founded in 1968 as a USA-based manufacturing company, Daktronics has grown into the world leader in audiovisual systems and implementation with offices around the globe. Discover more at www.daktronics.com.