Daktronics Promotes Spicciati to High Consistency Sales Leader for the Mid-Atlantic Region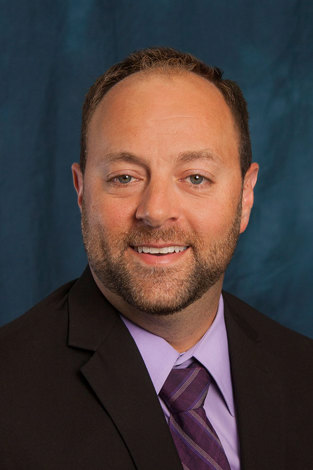 BROOKINGS, S.D. – Jan. 19, 2023 – Daktronics (NASDAQ-DAKT) of Brookings, South Dakota, announces that Michelangelo "Mic" Spicciati has been selected as regional sales leader in the Mid-Atlantic region for the markets of High School, Parks and Recreation, Commercial On Premise and Out of Home. The Mid-Atlantic region consists of Virginia, West Virginia, Maryland, Delaware, New Jersey and Pennsylvania.
Spicciati joined Daktronics in 2006 with a role in technical services and sales. Two years later, he moved into a sales position in the High School Parks and Rec (HSPR) department. In 2019 his role expanded into On Premise and Out of Home sales where he has been successful in bridging sales activity and providing consistent results across business units, including sports venues, business locations and billboards.
"I am excited because I can take what I've learned over the past 16 years and apply it to the activities of the rest of the team and help grow the Mid-Atlantic region. It's a great step in my career at Daktronics," says Spicciati.
During his time at Daktronics, Spicciati has earned the respect of his customers and the sales team.
"Mic has consistently demonstrated over his years with Daktronics a great ability to connect with customers, help them identify needs and then provide great solutions," says Tom Coughlin, Sales Manager at Daktronics. "Mic's list of repeat customers is long because of those reasons. We're excited for Mic to share his experiences and measures of success with our entire Mid-Atlantic team by leading the day-to-day sales efforts and team development."
Spicciati holds an associate degree in computer and electronics technology, a bachelor's degree in computer engineering technology and a master's degree in business administration.
He will continue to sell in his current territory while leading the Mid-Atlantic team.
​About Daktronics
Daktronics helps its customers to impact their audiences throughout the world with large-format LED video displays, message displays, scoreboards, digital billboards, audio systems and control systems in sport, business and transportation applications. Founded in 1968 as a USA-based manufacturing company, Daktronics has grown into the world leader in audiovisual systems and implementation with offices around the globe. Discover more at www.daktronics.com.
Safe Harbor Statement
Cautionary Notice: In addition to statements of historical fact, this news release contains forward-looking statements within the meaning of the Private Securities Litigation Reform Act of 1995 and are intended to enjoy the protection of that Act. These forward-looking statements reflect the Company's expectations or beliefs concerning future events. The Company cautions that these and similar statements involve risk and uncertainties which could cause actual results to differ materially from our expectation, including, but not limited to, changes in economic and market conditions, management of growth, timing and magnitude of future contracts, and other risks noted in the company's SEC filings, including its Annual Report on Form 10-K for its 2018 fiscal year. Forward-looking statements are made in the context of information available as of the date stated. The Company undertakes no obligation to update or revise such statements to reflect new circumstances or unanticipated events as they occur.