Venus 1500 Tips: Running Presentations, Stored Presentations, and Scheduled Playlists
Learn more about the Home tab in Venus 1500!
Daktronics Commercial Software Training on 9/27/2019
Categories: Venus 1500 Training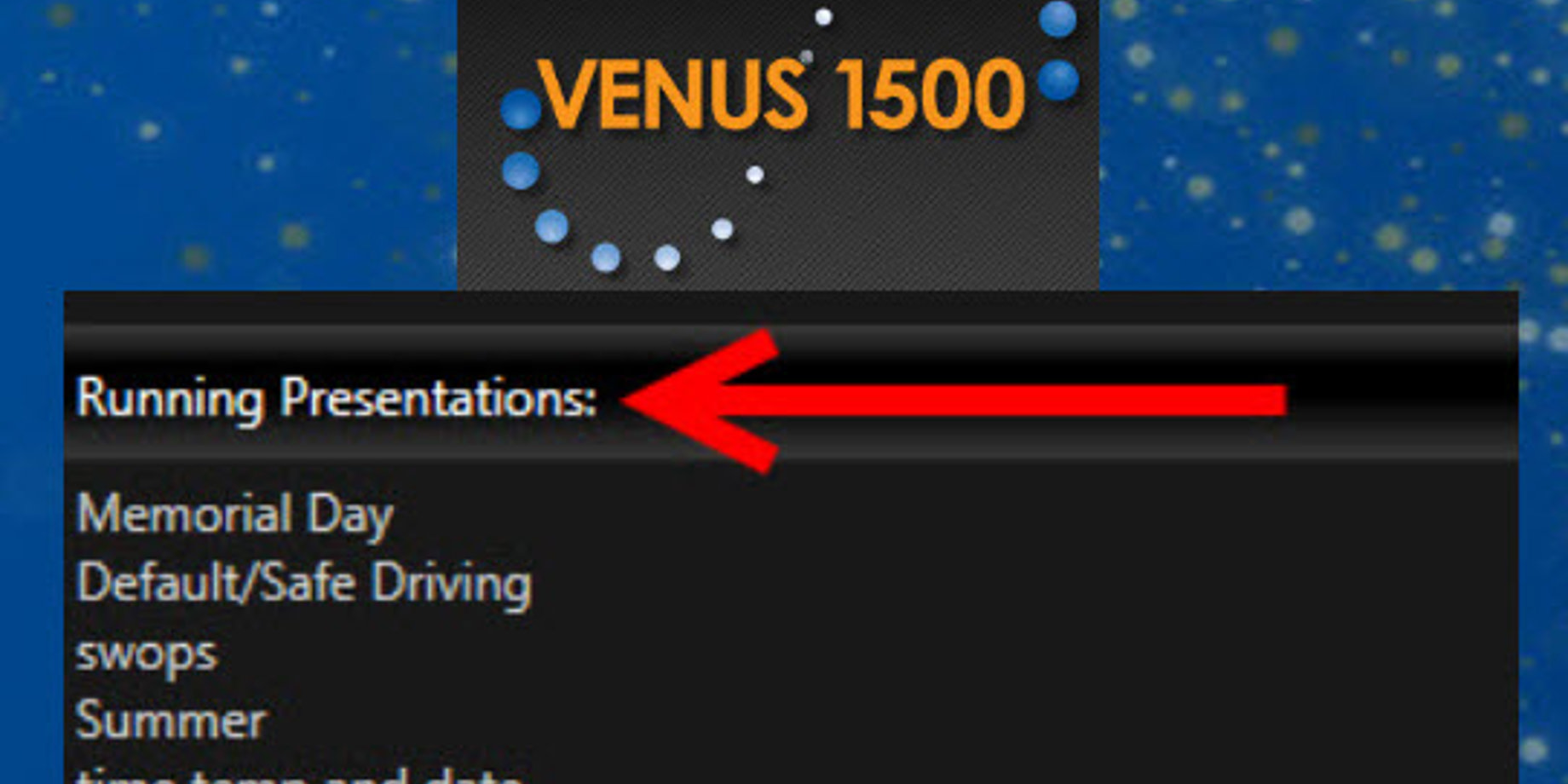 Today we are going to discuss the various sections of the HOME tab in Venus 1500. Let's get started!
Running Presentations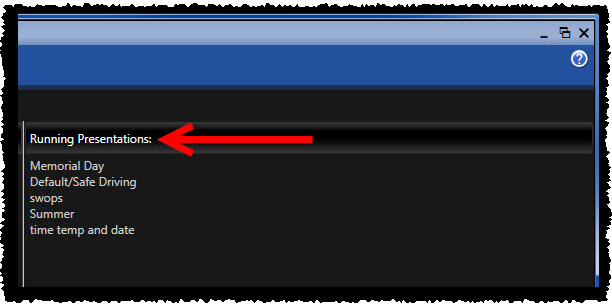 The "Running Presentations" section in the Home tab of Venus 1500 shows the file names of the presentations that are currently playing. This section is quite useful, as it will confirm what content is currently playing on your Daktronics display. This way you won't have to go outside and physically see your display to confirm what is playing.
If you are scheduling content to end on a particular date or time, the file name will disappear from the "Running Presentations" section and be removed entirely from your Home Tab.
Stored Presentations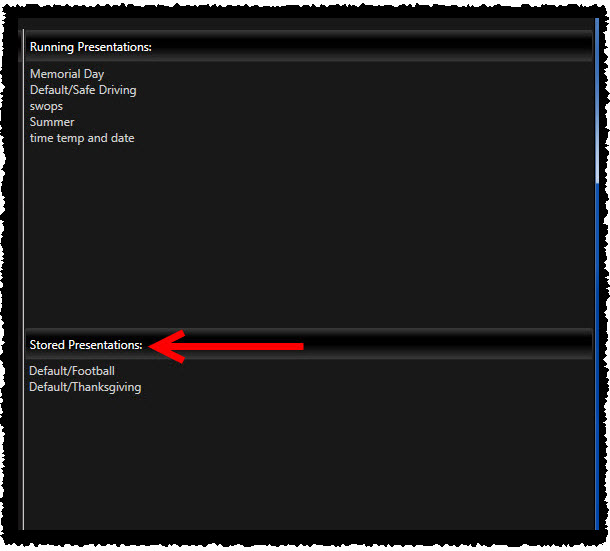 The "Stored Presentations" section shows the file names of presentations that are scheduled to, but are not currently playing on, your Daktronics display. So anything you have sent to your display to be played at a later date, will be listed there. Presentations scheduled to start playing right away may appear in Stored Presentations very briefly. After you publish, it will move up to Running Presentations promptly thereafter.
You will notice Stored Presentations primarily if you are in "Scheduled Playlist Mode" with playlists scheduled to play at various dates and times. If you are not sure what "Scheduled Playlist Mode" is, check out this article!
Once your presentations are finished playing, they will either disappear from your Home Tab altogether or move back down to Stored Presentations, if they are scheduled to play again via the Recurrence Feature.
Schedule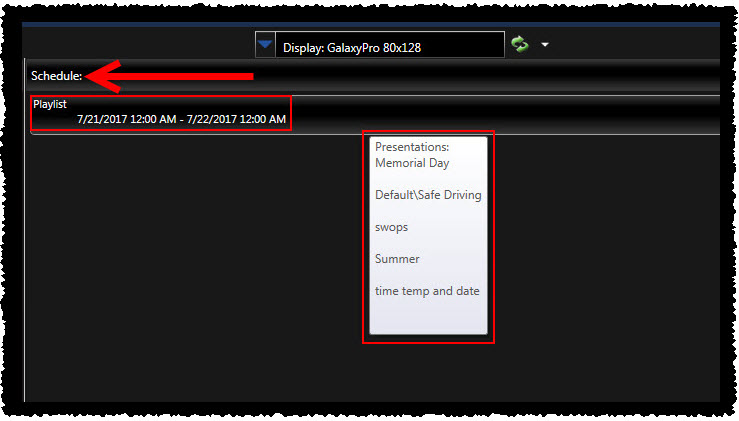 The center column, right smack dab in the middle of the Home Tab, below the Select a Display drop down, is your Schedule. The Schedule shows details for the playlists currently running on the display.
Whether you are in Continuous Mode or Scheduled Mode, you will see your Playlist(s) under Schedule. The list includes the start dates, end dates, and times for each playlist.
Hover your mouse over a playlist to see a pop up showing where presentations are contained within that playlist. What a huge time saver! You can see which playlists are scheduled, when they are scheduled to play, and what presentations are contained within each.
Having all this information populate in the Home Tab right away is nice. You don't have to go looking through your presentations or schedules in the Schedule Tab to find out what's on your display!
If you found this blog helpful and would like to be notified when we post another, go ahead and click on that orange "Receive Email Updates" button on the right side of the page.
Thanks for reading!
---