The Texas Rangers & Daktronics: Together Since 1994
With installation of the new video boards at new Globe Life Field complete, we look back at our history with the Texas Rangers.
Steve Schreiber on 12/2/2019
Categories: Pro Sports and Colleges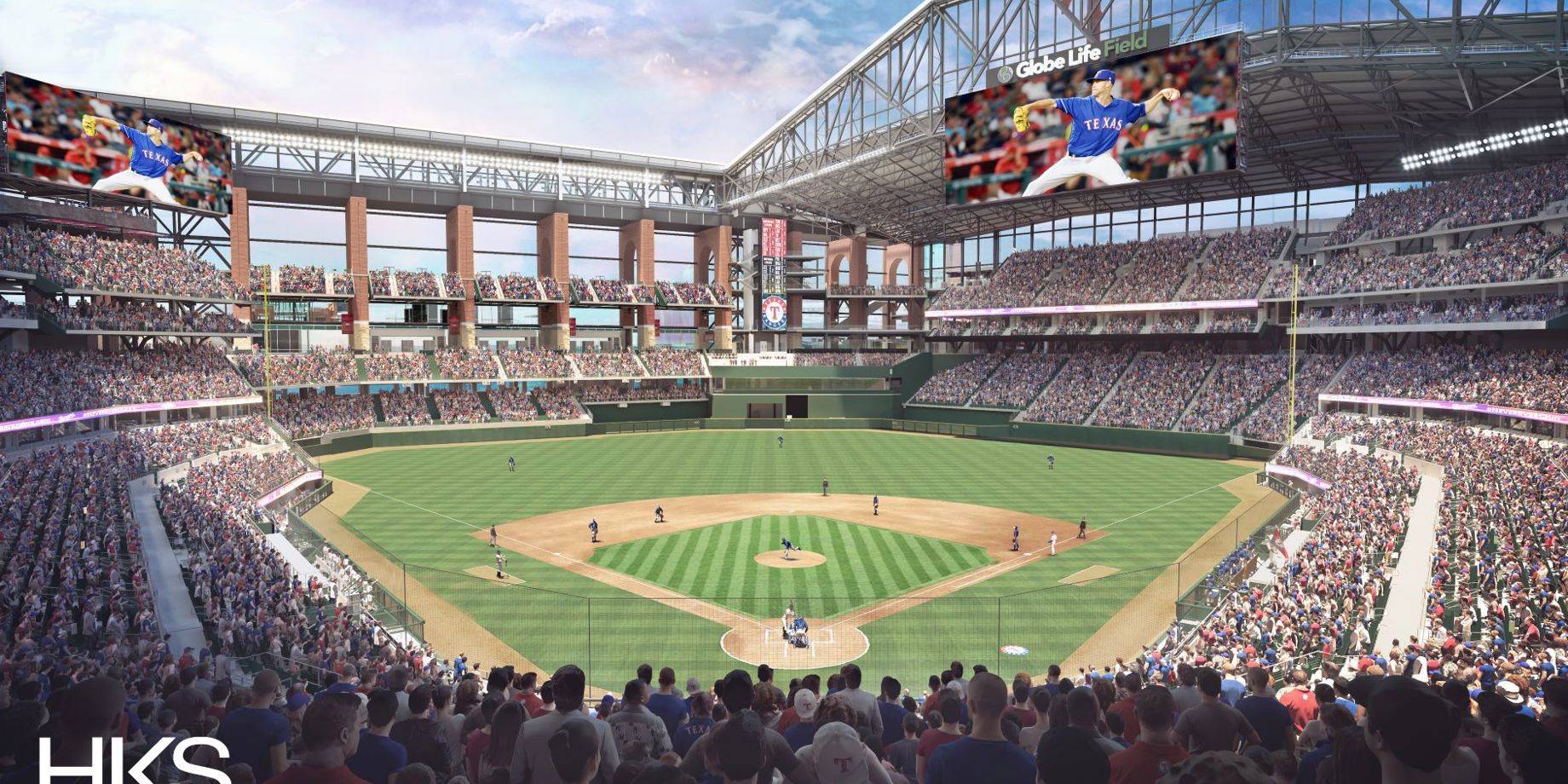 Last summer the Texas Rangers bid farewell to Globe Life Park as they wrapped up the 2019 MLB season. Globe Life Park has been home to Rangers baseball since the ballpark opened in 1994. Daktronics history at the ballpark also dates back to 1994, and our presence continued on with products and services for the Rangers throughout the years.
Texas Rangers & Daktronics over the years at Globe Life Park
The Rangers and Daktronics have enjoyed a great partnership that dates back to 1994. With its state-of-the-art technology, Daktronics has assisted us in providing the best possible ballpark entertainment for our fans for many years. The new home of the Texas Rangers, Globe Life Field, will have the most comfortable seat in baseball, and with this new technology from Daktronics, that seat just got better.
– Chuck Morgan, Texas Rangers Executive Vice President, Ballpark Entertainment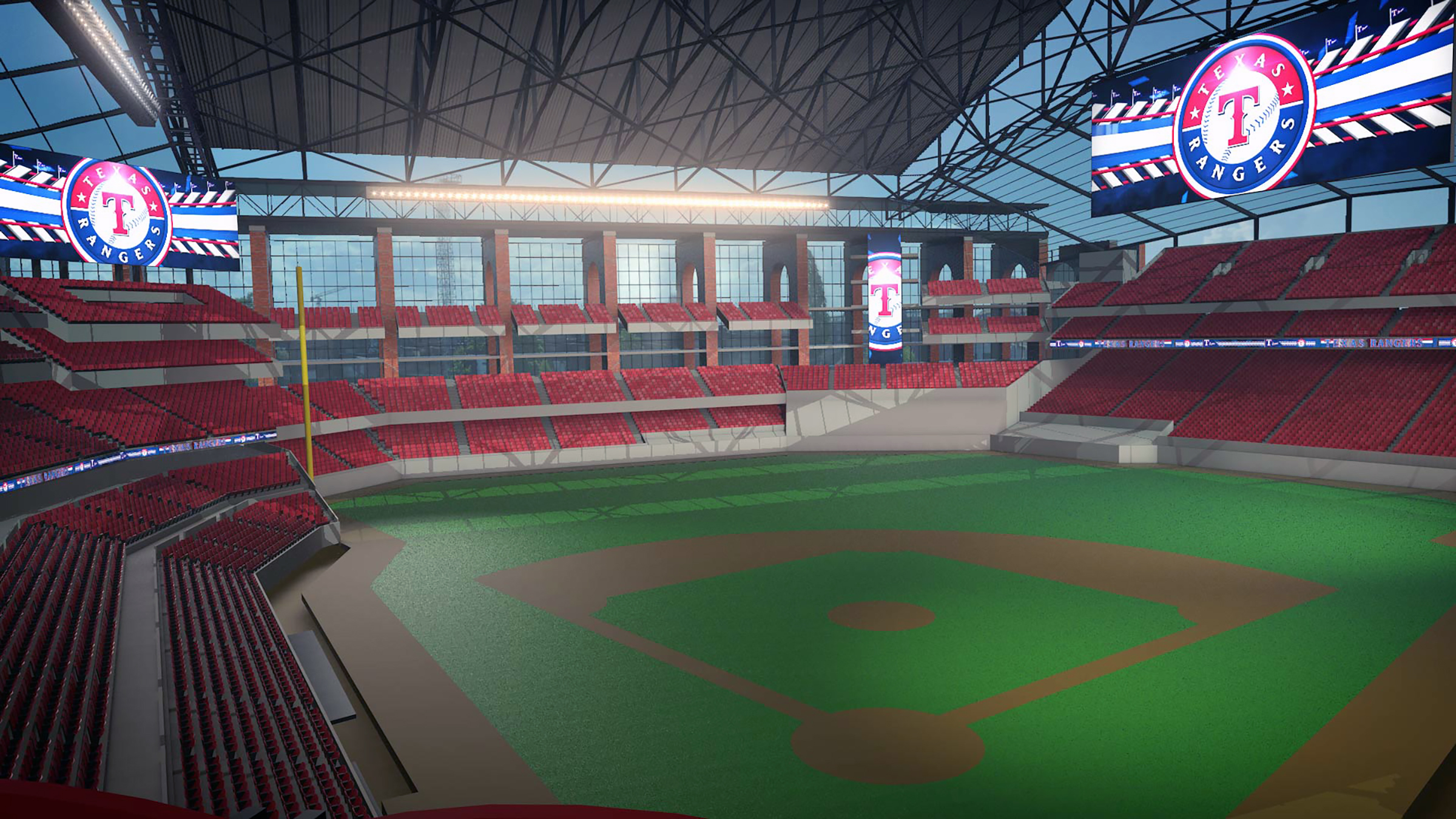 As the Rangers get set to open Globe Life Field in 2020, our long-standing relationship with the team continues on into the new ballpark. Globe Life Field will showcase eight LED displays, including the 5th largest video board in MLB, a fully-integrated 1,450 LCD IPTV (Internet Protocol Television) system, and Daktronics Show Control System featuring Live Clips and Camino technology.
Similar to Globe Life Park, when fans are in attendance, they won't just receive a better experience from the action in the main seating bowl. At Globe Life Field they will also be catered to in the concourses and suites by a IPTV system with 1,450 LCD screens throughout the stadium. These displays will bring branding, live video, data, statistics and more to people while they are away from their seats.
The project will also include Daktronics robust Show Control System featuring new Live Clips and Camino technology. With this easy-to-use, broadcast-ready control solution, the Rangers have all the capabilities at their fingertips to provide fans with an experience they crave, much like they see on their televisions at home.
The
– Chuck Morgan, Rangers Executive Vice President, Ballpark Entertainment
We look forward to the new integrated system at Globe Life Field for years to come!
---