The Growing Shift of LED Over LCD in More Applications
For LED, new and improved technology combined with competitive pricing has opened up the market potential for many video wall applications.
Justin Ochsner on 3/25/2020
Categories: Pro Sports and Colleges
Technology continues to advance every day. What used to be incandescent bulbs has been replaced with LED video displays, not to mention multiple other technologies in between. Similarly, what used to only be available with LCD screens can now be accomplished with tighter pixel pitch LED displays.
For LED, new and improved technology combined with competitive pricing has opened up the market potential for many applications. Some markets that broke into the digital realm more than a decade ago had limited choices between LCD and projection. 
Today, those early adopters looking to improve their digital experience have more choices to find the solution to fit their business needs. Cost is a big factor, but there are many others that can be looked at, including the following:
Image Quality (bezel effects and seam management)
Brightness and Lighting Conditions
Installation and Service
Overall Display Lifetime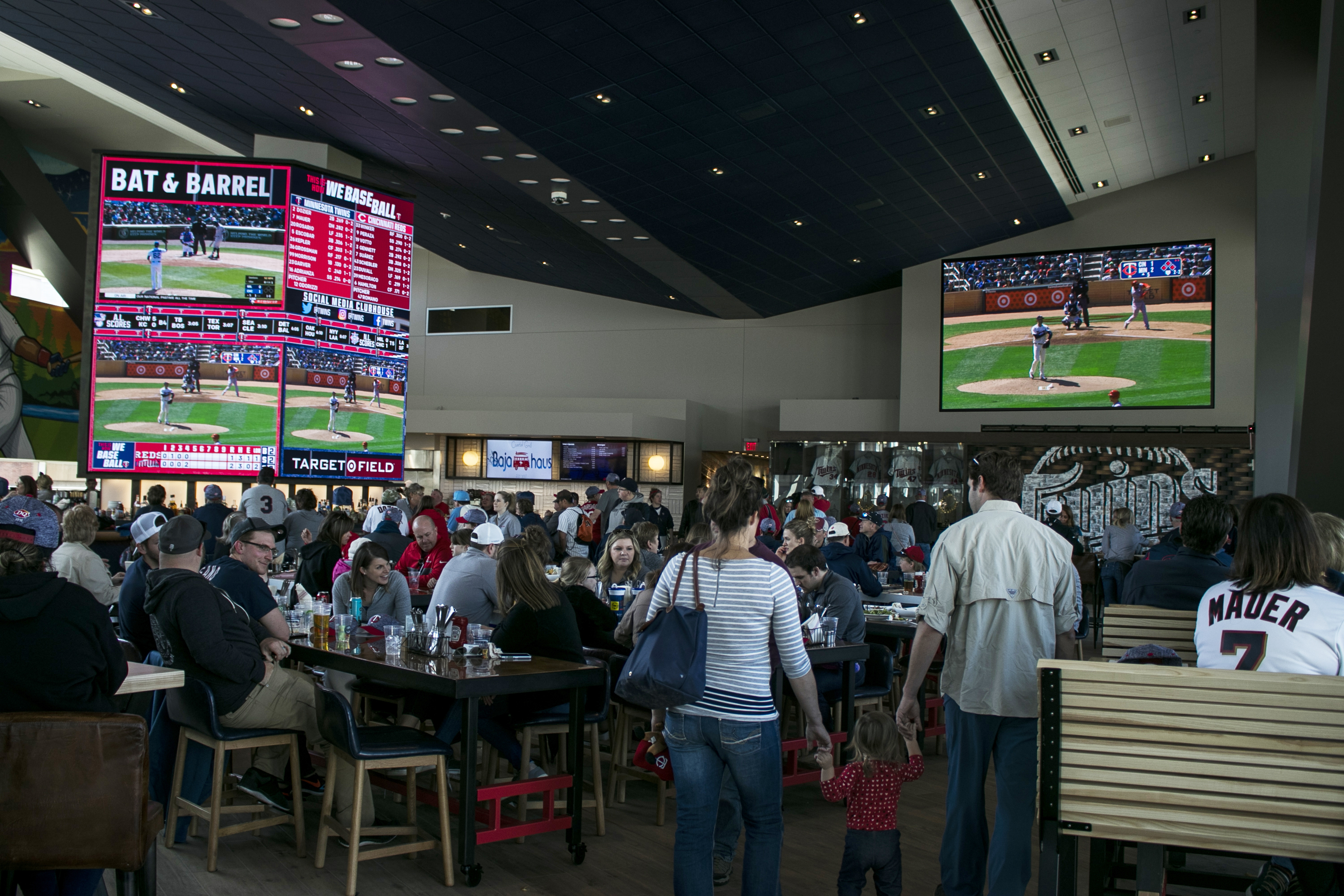 Image Quality
When looking for a video wall, image quality is a driving factor. The content is only as good as the image quality of the display. For larger video walls, LCDs have a big challenge. To make the larger sizes, LCDs are stacked together like building blocks and where they meet, bezels are created. Bezels, lines between each LCD screen, can distract from the content and image. LED displays, on the other hand, can create a large video wall without the distraction of bezels. LEDs are comprised of precision-milled modules that fit together for a truly seamless, uninterrupted presentation. 
Brightness and Lighting Conditions
LED displays excel in various lighting conditions, unlike LCD screens. LED technology produces more intense brightness and bolder colors in ambient lighting conditions to show crisp, clear and vibrant colors. LCD screens have a tougher time dealing with ambient light and the screen can become washed out with a dull image that is harder for the eyes to see. 
Installation and Service
When it comes to installation and service, Daktronics makes it easy. Attachment and alignment methods are critical for seam management and with a magnetic attachment mechanism, your display will be installed in a gentle manner to reduce the possibility of damaging the display in the process. LCDs will still show bezels and require more frequent servicing. 
Overall Display Lifetime
When it comes to LED displays, the lifetime isn't a challenge like it can be with LCDs put into video wall applications. LED displays have more correction flexibility with calibration which means they can be adjusted during lifetime to last longer. LCDs will begin to lose brightness and begin to look like a patchwork quilt as time passes. The color levels aren't as easily adjusted, leading to replacement. While the cost for LCDs might be lower upfront, the lifetime cost can keep adding up for your video wall investment. Or, an LED display can be a one-time investment that lasts much longer.
A number of venues are implementing these entertainment districts and employing LED technology from professional baseball's Minnesota Twins to professional basketball's Milwaukee Bucks. These displays create a focal point and bring additional energy to the space as fans come together to enjoy the live event. They share live feeds of the game as well as additional revenue-generating advertising for the captive audience in the venue.
The most recent example is the Green Bay Packers installing new Daktronics narrow pixel pitch displays at their entertainment district, Titletown, and their club inside Lambeau Field, the Legends Club. Six video walls measuring 7 feet high by 12 feet wide feature 1.9-millimeter line spacing inside the stadium and three video walls measuring 4.5 feet high by 8 feet wide feature 1.5-millimeter line spacing inside Titletown.
We recently spoke with Kregg Shilbauer, director of digital, broadcast and game presentation for the Packers, to hear about their decision to go with our LED technology in their gathering spaces.
"It was really important for us to have our product, the football game, in these fan areas to be the best quality we could. When we were pricing the LCD's with the LED's, there was no comparison. The LED image quality; the brightness, the color, everything was just unmatched to what we had before. Internally, people saw the difference. Clients have seen the difference; fans have seen the difference.

"As far as image quality, image clarity and heat management, all three of those are huge upgrades to what we had with the LCD's. Heat, for one, is not a factor. We don't even have to think about what kind of heat is being generated from those screens when we had to in the past with the product we had before. The clarity, the brightness; all those things are just a huge upgrade from what we had before."
Here are some side-by-side pictures to illustrate the difference between before and after:
Look at these images, then take a look at your potential digital setting. Keep all of these factors in mind when selecting your technology and, of course, let us know if we can help!
---