The Design-Build Process – What You Should Know
We've been a part of hundreds of new construction and renovation projects for sports and entertainment venues, and know that design-build helps you save.
Justin Ochsner on 6/7/2019
Categories: Pro Sports and Colleges
When fans arrive at a live event, they generally aren't thinking about how the venue or location was built and what went into the process of multiple companies and contractors on site during construction. If everything goes as planned, they're excited about the upcoming event and the experience they're about to receive or be a part of. But those moments behind-the-scenes, well before doors are open for that event, can be some of the most important moments to build their experience.
When it comes to Daktronics, we've been a part of hundreds of new construction and renovation projects for sports and entertainment venues. Our moments behind the scenes can save costs and time, and also deliver your project faster. Our team of more than 500 engineers and our history of 50+ years in business can help generate ideas and filter other ideas into feasible designs. The earlier we're involved in the process, the more savings a venue will receive. That's where our design-build process comes into play.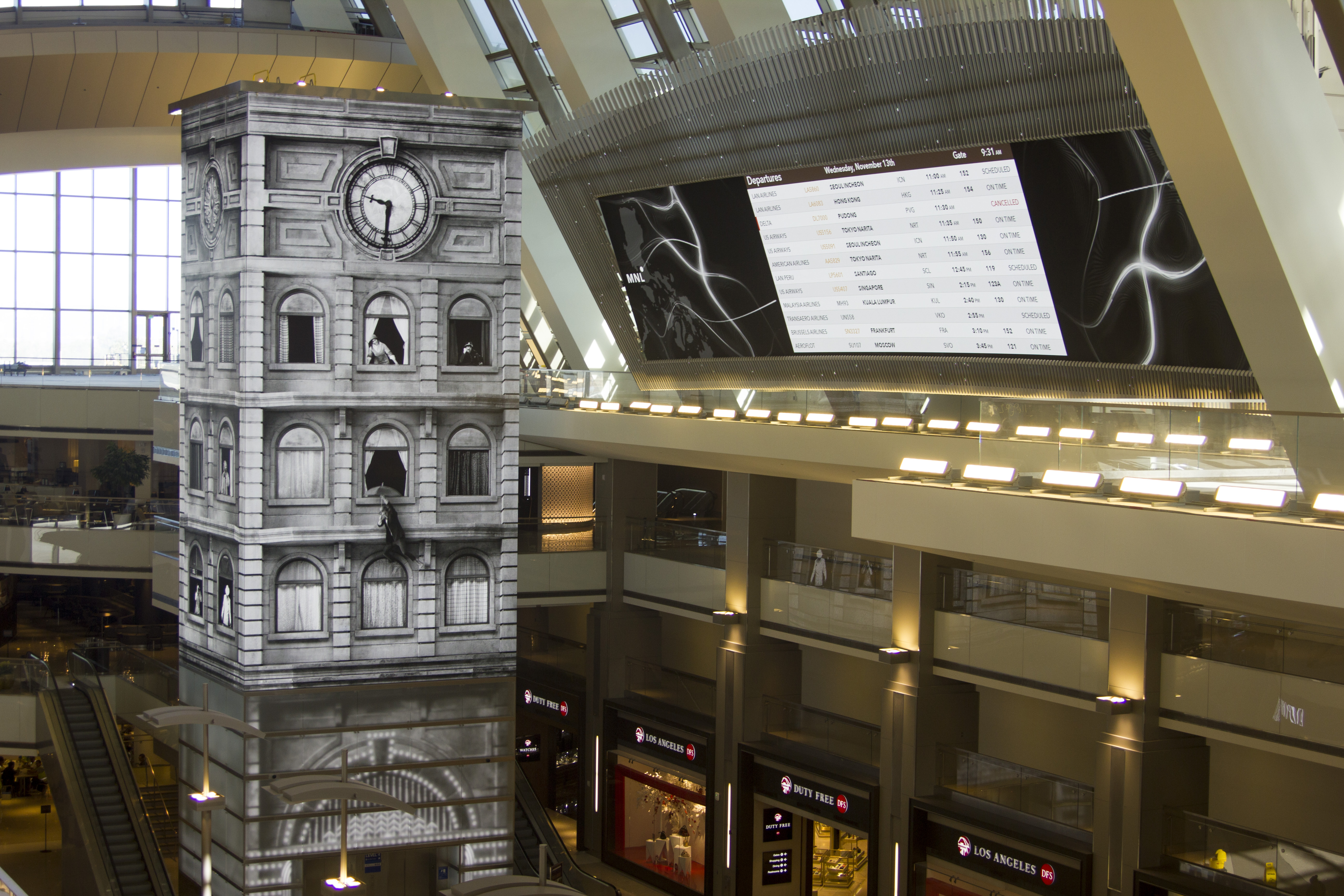 Think of it this way – you've got an idea in your head for a really cool digital sign. But it's just an idea. You need to know if it can be done. How it could be done. If it's within your budget. If the building can structurally – and safely – hold it up. Where do you even start?! Of course, we think you should start by calling Daktronics.
Todd Rose, Daktronics project engineer, says, "Earlier involvement in a design-build process is better for everyone. It gives us the ability to integrate everything smoothly with architecture and design. In general, base building structural engineers are not familiar with requirements for LED video displays, including service access and crucial tolerance. Our involvement early can reduce the costs for the structure by having the video displays in the plans from the beginning. We've been known to remove $500,000 out of costs.
"Overall, being involved early allows for more transparency, collaboration, and better relationships throughout the project. This, in turn, leads to fewer change orders and great partnerships."
Hear more from Todd in our podcast episode: 26 – Discovering the Design-Build Process with Todd Rose.
In professional sports, we've had successful design-build projects for several teams and venues. For example, Mercedes-Benz Stadium started working with us several years before the stadium opened. We worked with them to bring the design of their Halo Display, the largest video scoreboard in the world, to a feasible visual masterpiece. The early involvement led to the engineering of new power supplies for cost and infrastructure savings, as well as reducing the weight to the stadium's roof. It also allowed ample time for custom-designed cabinets to fit the stadium's architecture for a smooth construction process.
The design-build process isn't only for the largest stadiums on earth. This process can be implemented for any venue or location and their specific circumstances. Our team has worked with universities such as UCLA, University of Illinois and University of Missouri. And it's not just for sports. We've also worked with Los Angeles Airport and Morgan Stanley Times Square. And, it's not just in the United States as we've worked with Piccadilly Circus and Tottenham Hotspur Stadium.
Working with UCLA to achieve their vision at Pauley Pavilion, our team provided a few designs, received further direction from those designs and multiple options were presented to the university. One design was chosen and UCLA-specific elements were added to it. Our design team worked closely with the university, Daktronics engineering, sales and project management to bring it to fruition.
Similarly, Morgan Stanley worked with our team to transform and modernize their iconic building's digital displays. The goal was to bring their 1995 installation up to date to fit with the standard of video technology in today's Times Square environment, but also to stand out and capture people's attention. Our design and engineering teams were able to work with the existing building's structure to provide an option that revived the site with new energy and a refreshing look. Morgan Stanley now has innovative options for branding and promotion.
These examples highlight some iconic upgrades, ground-breaking innovations and visual transformations. But how does the process work? The answer is from start to finish.
Visioning
We work with you to understand your project. What are the parameters? What style are you looking for? What structure will we be working with? What's your budget?
Conceptual Design
Now that we understand the vision, we'll unleash our design team to come up with multiple designs of the digital and static signage you're looking for.
Preliminary Drawings & Budget Check
Preliminary shop drawings will be created to focus discussions toward product option. We'll also need to take a second or third look at the budget to keep costs in check with the ideas on the table.
Detailed Shop Drawings
Once a final design is chosen, our engineers create detail shop drawings to ensure everything is feasible and structurally sound. At this point, we'll also need your approval to move forward so that we can get finalized pricing and determine a project schedule.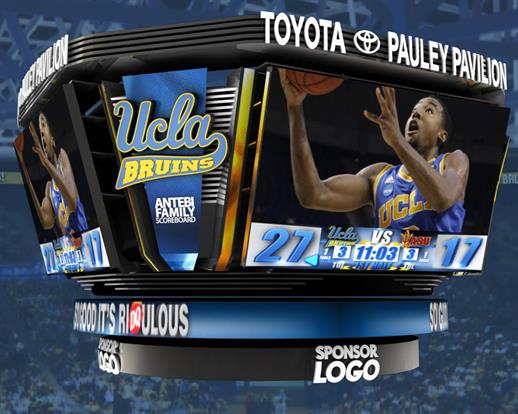 Installation Drawings
After the detailed shop drawings are approved and the project is given the green light, we'll create installation drawings for the manufacturing and installation process.
Manufacturing
This step is pretty straight forward. Your display is manufactured and assembled in the same factory from the component level to final calibration.
Installation
Our experienced Daktronics employees will staff our project management, installation and field service teams at your site through the duration of the installation.
Commissioning
Our commissioning team follows methodical testing procedures with established checklists and customer sign-offs to ensure the display is installed correctly and all your expectations are met.
Okay, that sounds like a lot. One of the biggest things to take note of – this process starts well before the manufacturing and installation, early involvement is key. Our team is ready to take on any challenge and provide the best possible solution for each individual customer based on your specific wants and needs.
---