Sign Design Inspiration
Like with any good project, inspiration exposes untapped potential. Below are our 2020 Sales Expo Sign Design Contest entries that are sure to spark some fresh ideas.
11/17/2020
Categories: Business & Community, Sign Company News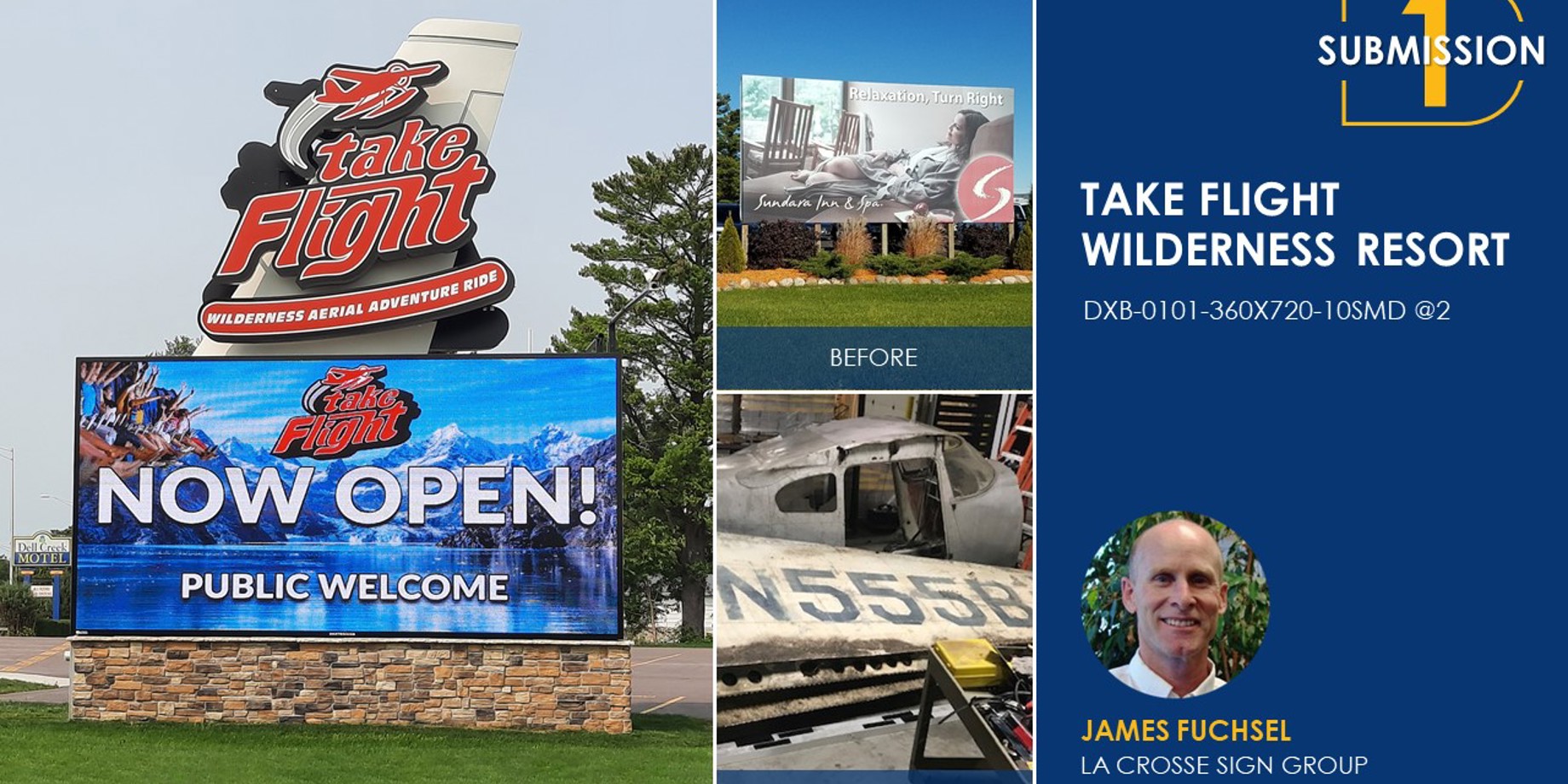 Replacing an existing static sign should be a simple process, but when you add an airplane wing into the mix, things get interesting. La Crosse Sign Group ended up working with Benchmark to create a foam wing to add to the structure, rather than use the real wing the resort originally requested. It's an excellent addition to their 360×720 10mm SMD DXB-0101 digital sign – the largest in the Wisconsin Dells area.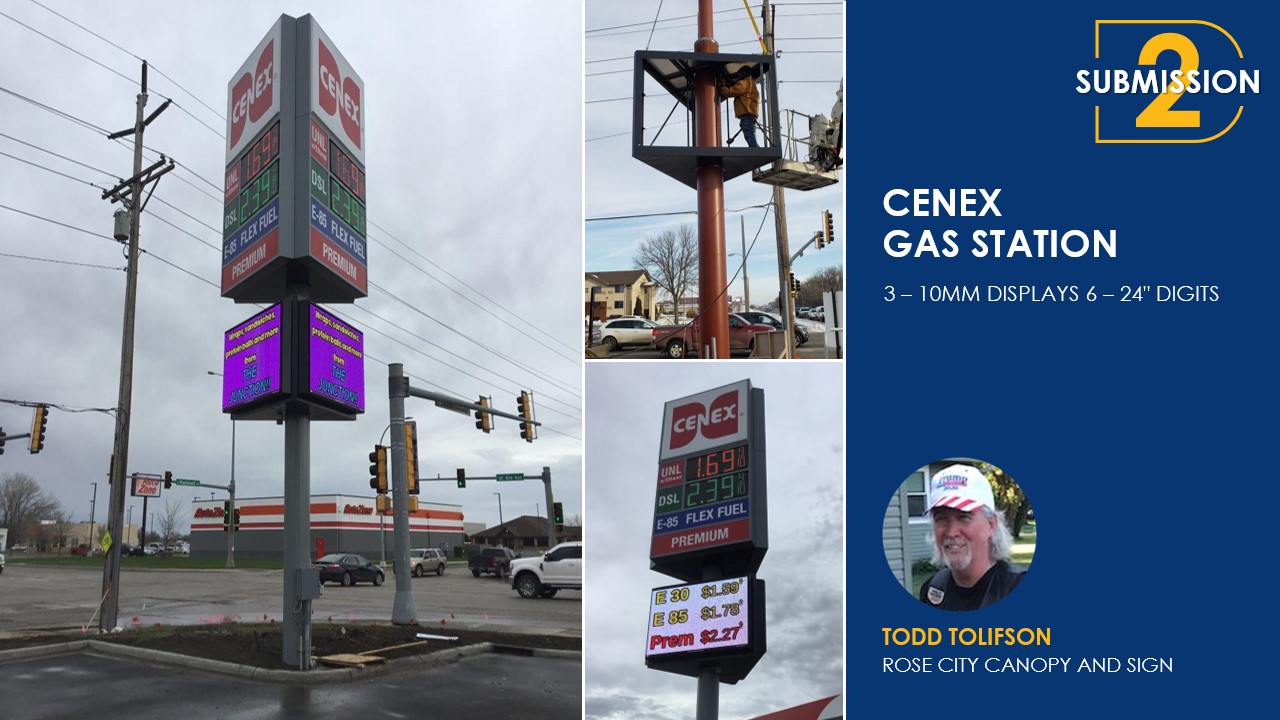 Cenex Gas Station
How can you make sure people can see gas prices from all angles? Make the sign three-sided. Rose City Canopy and Sign worked with this Cenex location to keep up corporate image standards as then installed three 10mm displays topped by six 24-inch digits.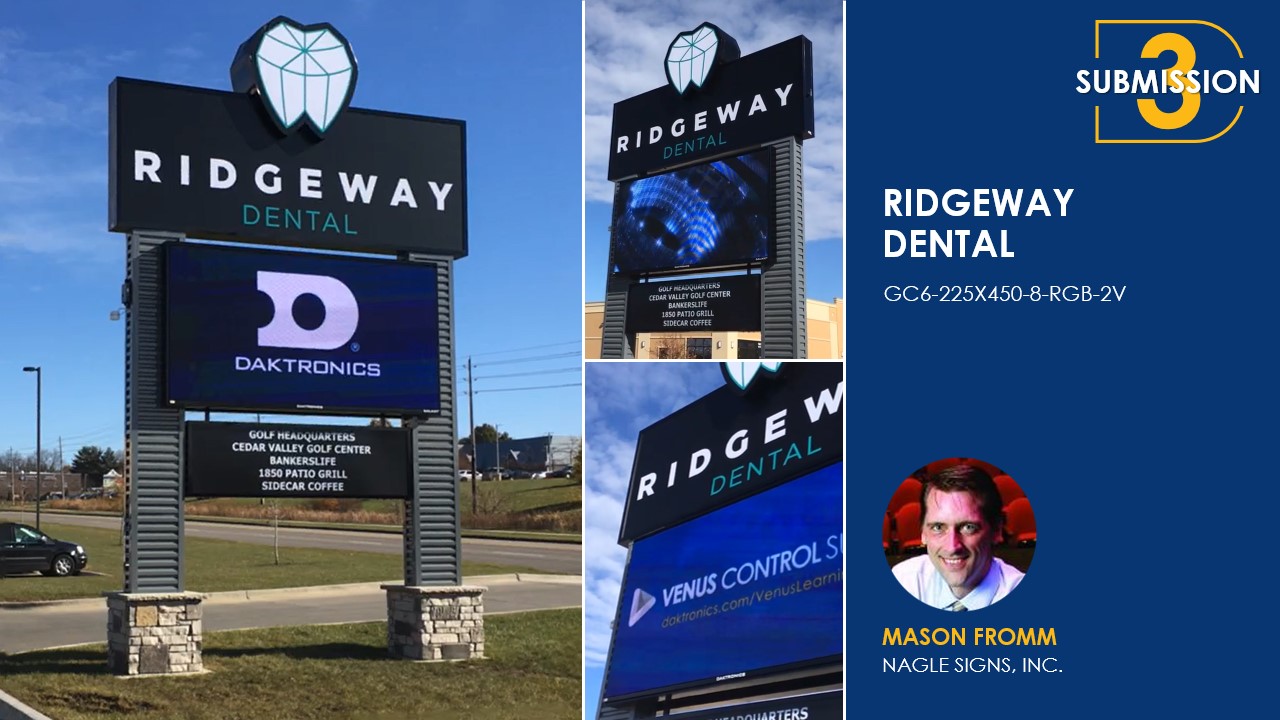 Ridgeway Dental
This dentist is a regular in Las Vegas, so his expectations for a digital sign were high. Nagle Signs maximized the sign code to deliver a landmark installation along a growing four-lane thoroughfare. They installed a 6'x12' 8mm double-sided sign for that perfect union of high-resolution graphics and economy of scale.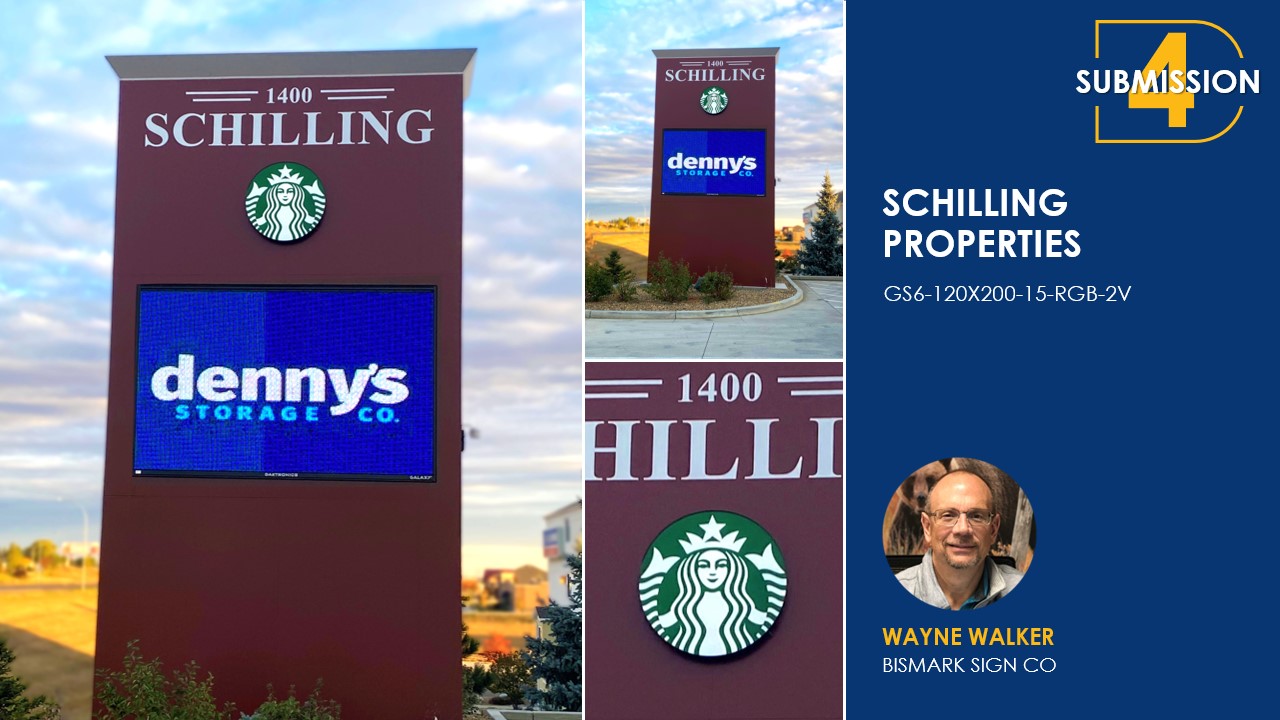 Schilling Properties
It's not just good looks – it's also the relationship. Bismarck Sign Company worked with the owners of this new multi-use building for more than a year. They designed a sign to complement the building and fit their budget. The 15.95mm sign advertises the building's business tenants on a busy thoroughfare.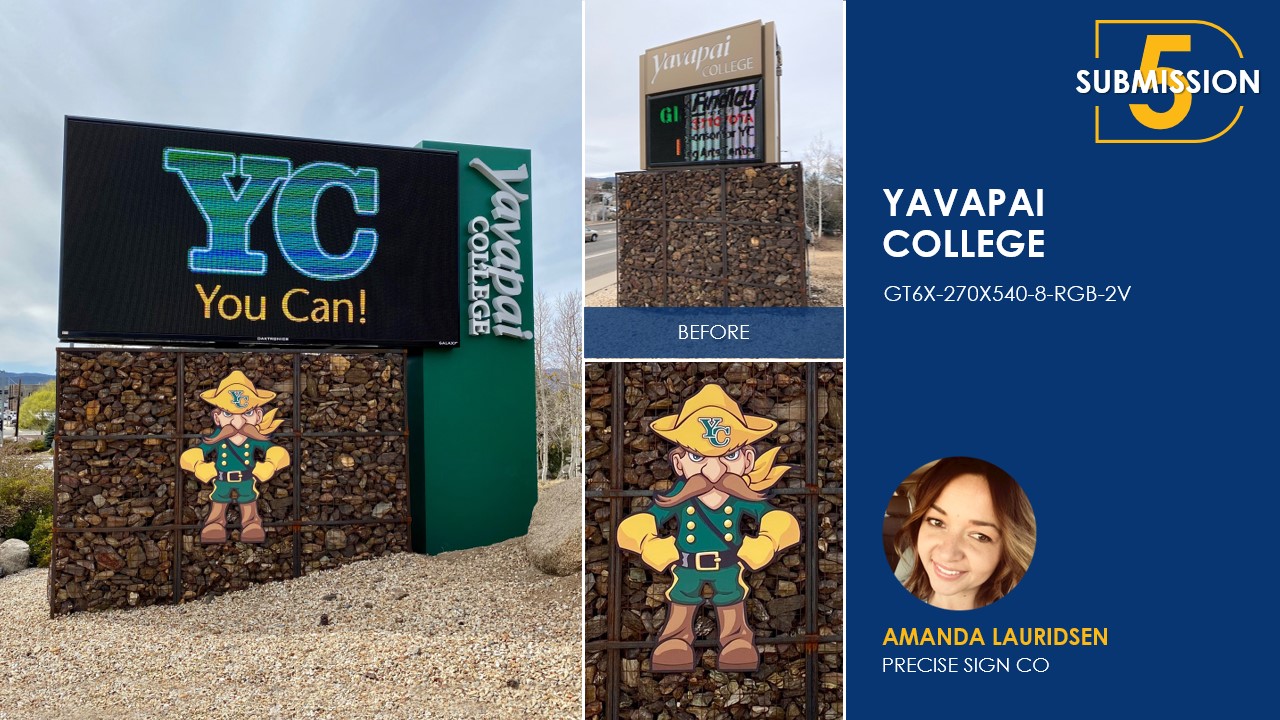 Yavapai College
Yavapai College had a small digital sign, but they wanted more image and video capabilities. They turned to Precise Sign Co. to create the perfect design, using the existing base, the Ruff the Rider mascot, and a 7'-9" x 14'8" 8mm GS6! The Yavapai campus loves it!
Daikin Applied Americas
Daikin Applied Americas wanted billboard-sized EMCs to showcase their products for people driving by on the interstate. Indigo Signs set themselves apart with their design, quality products, installation, and service. The installed a 55-foot-high double-sided 15.85mm 200×575 GS6 that sits on a single pole pylon. It was the talk of the town in Faribault, Minnesota, and an instant success for Daikin's marketing program at their new facility.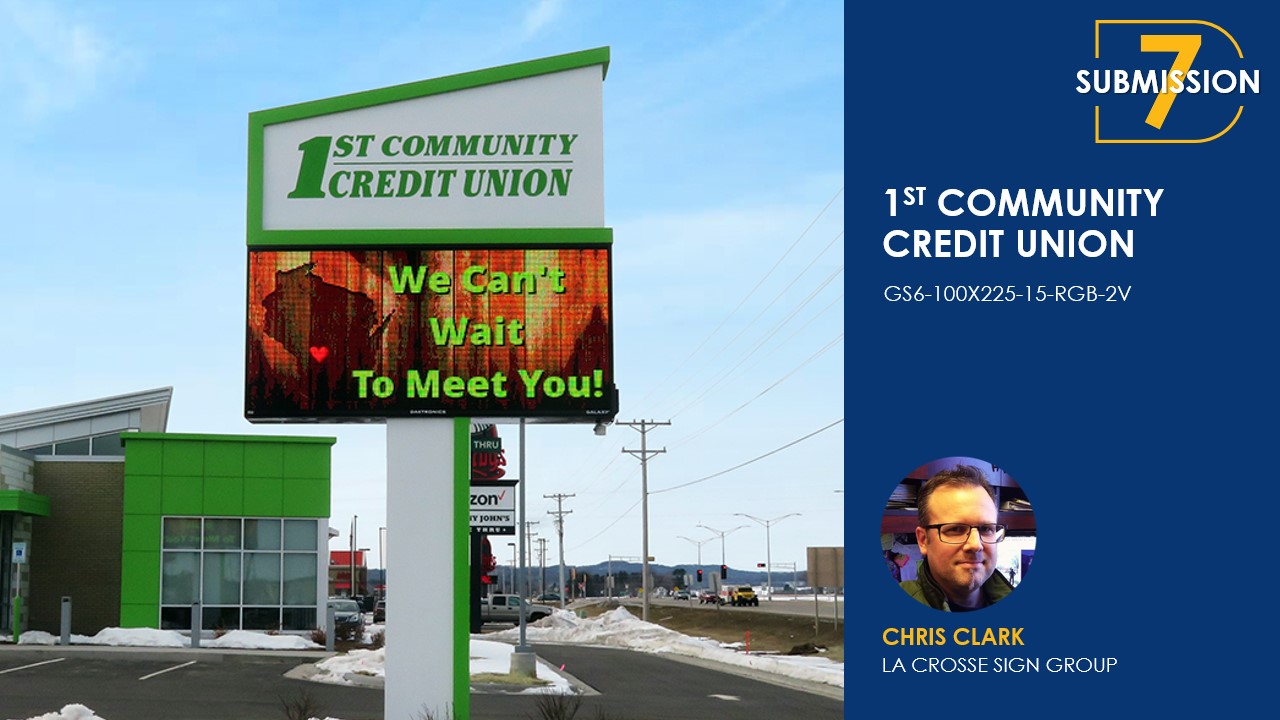 1st Community Credit Union
In this collaborative effort with the client and the architect, La Crosse Sign Group handled indoor and outdoor signage. This outdoor GS6 competes with other signs all around it, and it sits a fair distance away from the main intersection, requiring a size of 100×225 installed at a strong height.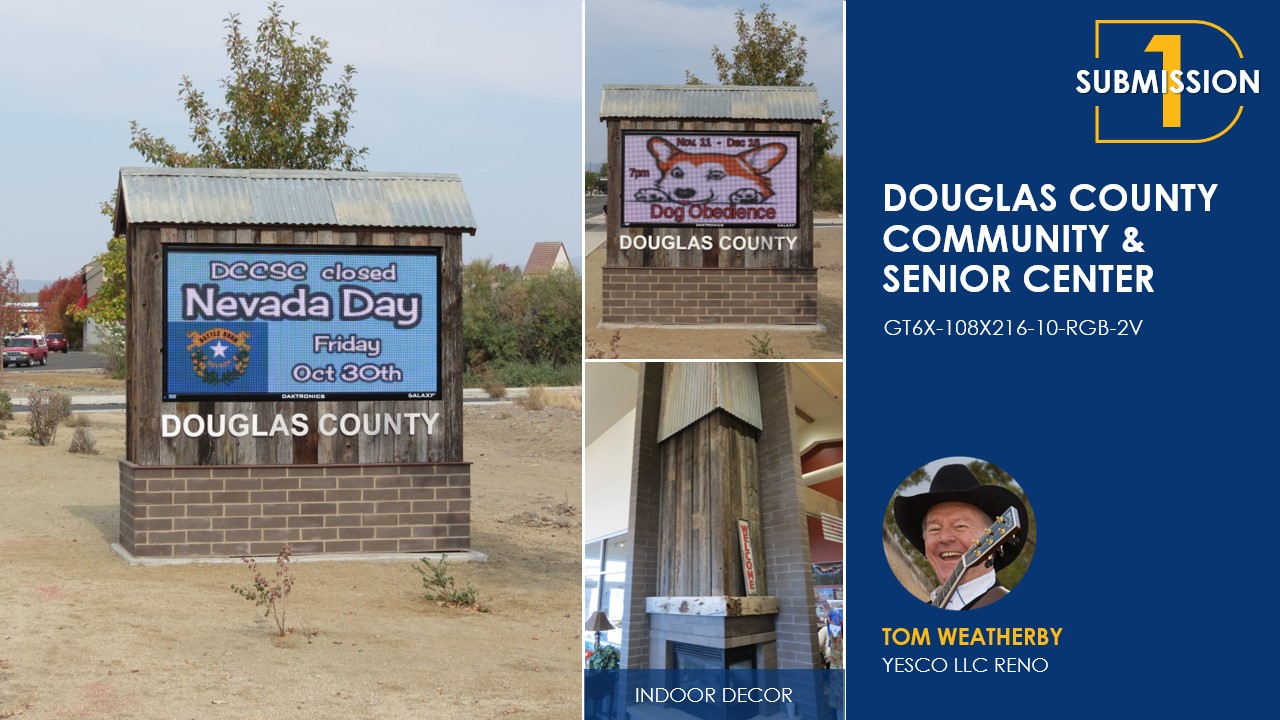 Douglas County Community & Senior Center
This senior center wanted to make their sign resemble their rustic indoor fireplace. They called on YESCO LLC Reno to incorporate barn wood and aged corrugated metal roofing on their Galaxy GT-6 10mm sign. YESCO brought in Daktronics for two on-site demos to seal the deal. They added an extended warranty and startup graphics to get the sign looking its best right from the start.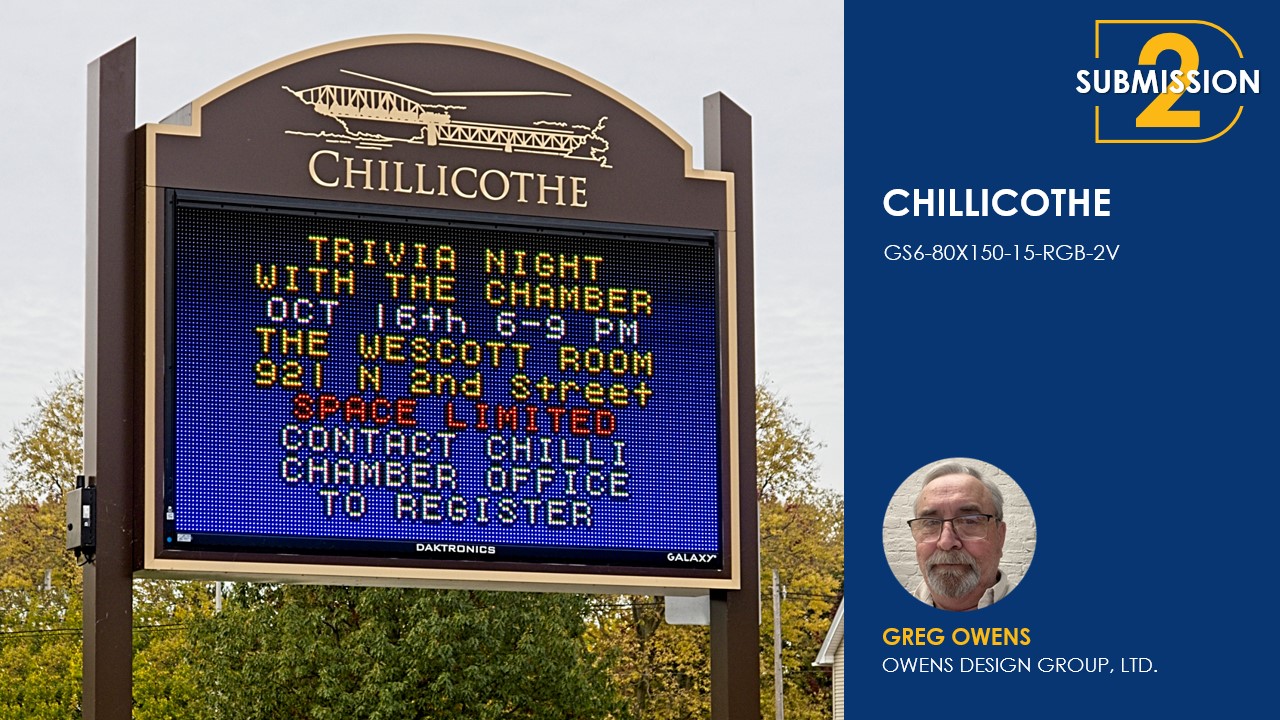 Chillicothe
Owens Design Group worked closely with their customer's planning committee from beginning to end. They created a design, made revisions and installed the 80×50 15.85mm GS6 to communicate with the community.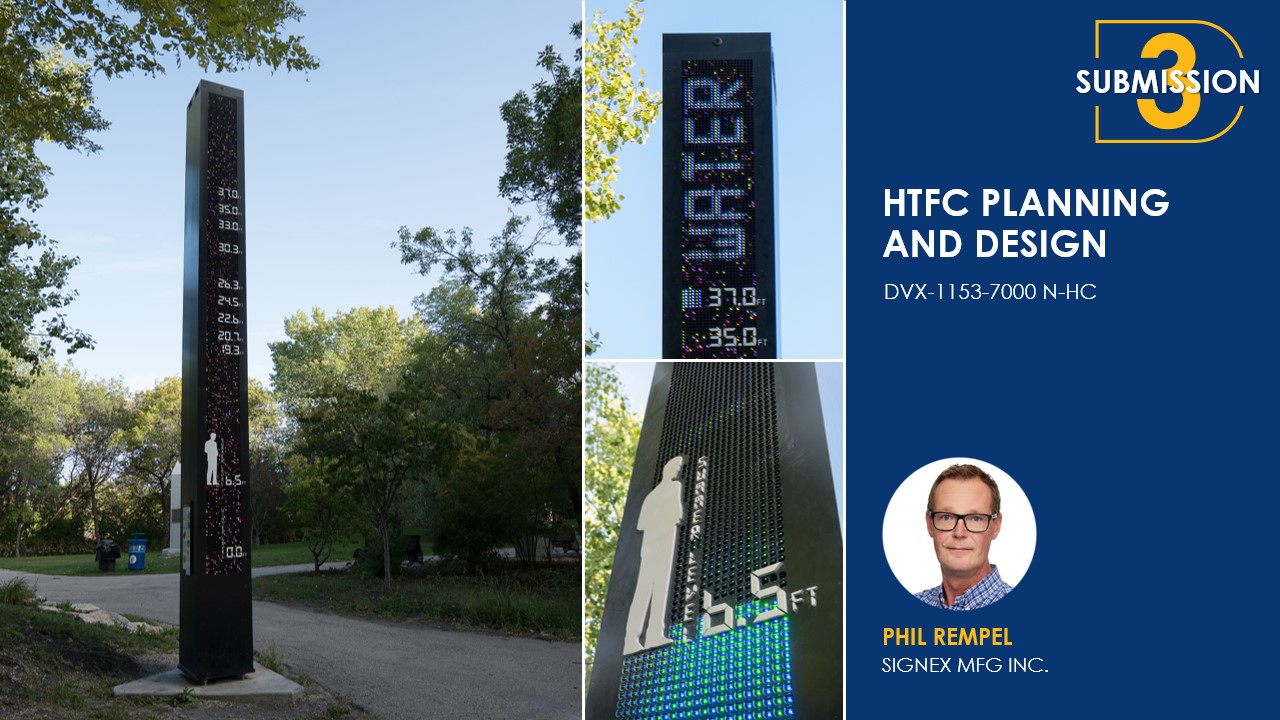 HTFC Planning and Design
Who knew checking water levels could be so cool? HTFC Planning and Design wanted a custom water meter, and they turned to Signex Manufacturing Inc. The wide flange beam was custom fabricated to accommodate the modules, and a custom processor takes the DVI feed from customer supplied content.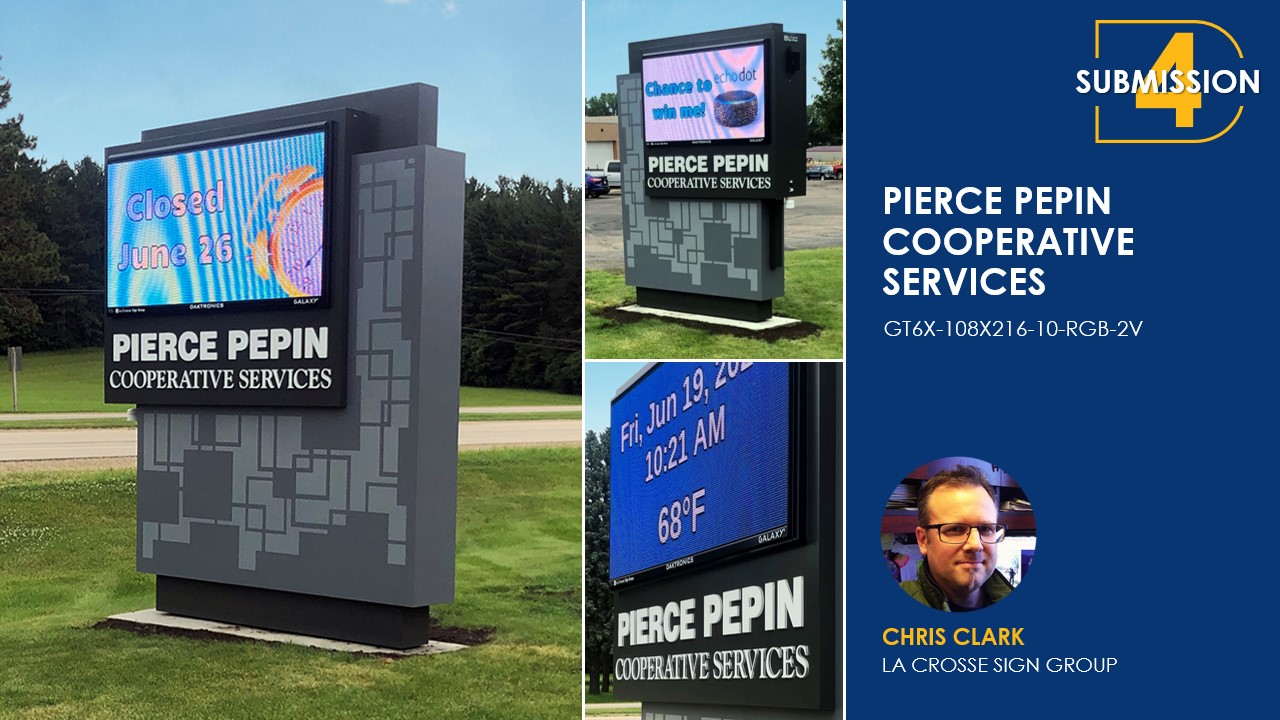 Pierce Pepin Cooperative Services
When this energy cooperative wanted to engage with a community on the move, they turned to La Crosse Sign Group. They worked within budget to create an attractive, effective sign that gets the attention of people passing by. Their 108×216 GT6X makes them stand out and get their messaging out.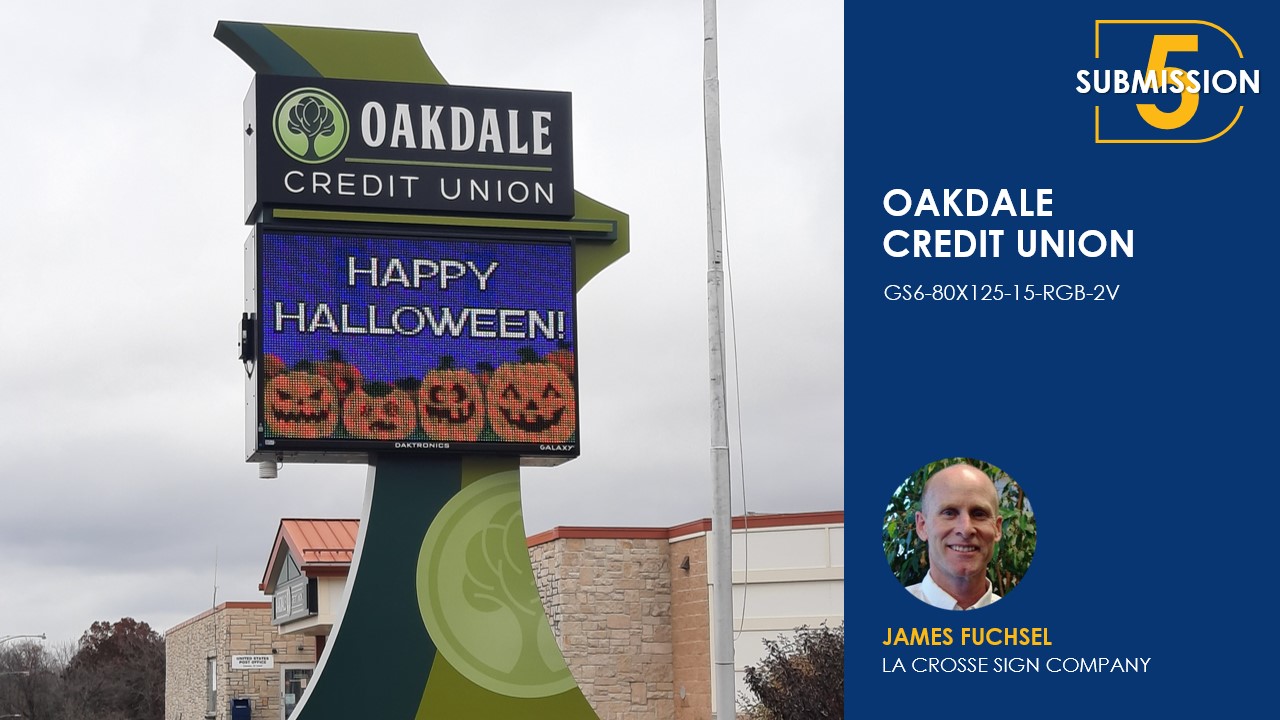 Oakdale Credit Union
Oakdale Credit Union was new to digital signage, but when they were ready to update their signs at a branch, they called on La Crosse Sign Group. They were interested in digital, but they wanted quality. Daktronics provided an on-site demo for them, and they decided to go digital with all three of their branches, with the 15.85mm GS6.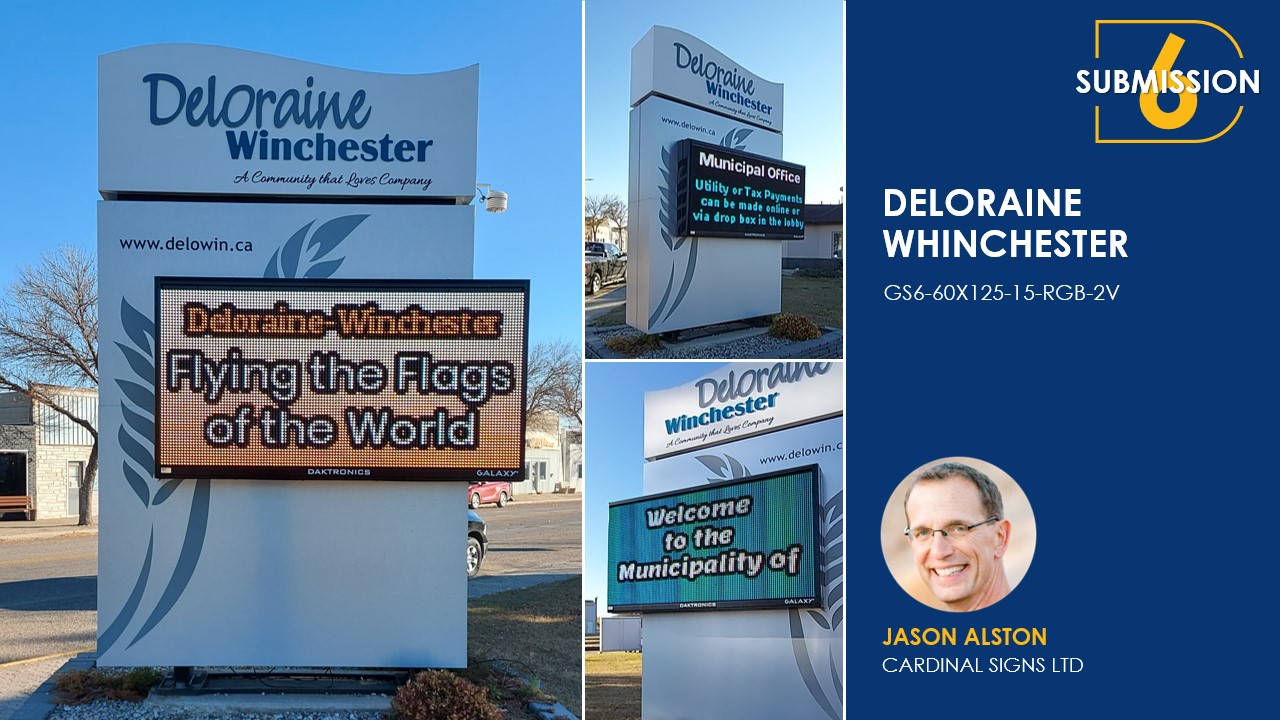 Community of Deloraine
The community of Deloraine had a 40-year-old sign that was visible to both pedestrians and vehicles at a four-way stop. Cardinal Signs Ltd worked with the community for several years to make sure they were completely happy with the layout. They reused some of the existing structure and simple, clean lines with a feel for the community. Daktronics provided an onsite demo, and the community chose the Galaxy GS6 for its versatility and ease of use.
For even more inspiration, check out our photo gallery.
---