Please pass the turkey…and the football!
Daktronics products are on display at Thanksgiving football games every year, including Mercedes-Benz Stadium and Ford Field this year.
Justin Ochsner on 11/25/2019
Categories: Pro Sports and Colleges
Every Thanksgiving, football is on the menu right along with traditional food such as turkey and stuffing. That means Daktronics is featured on national television every year as Ford Field, home of the Detroit Lions, is filled with our technology.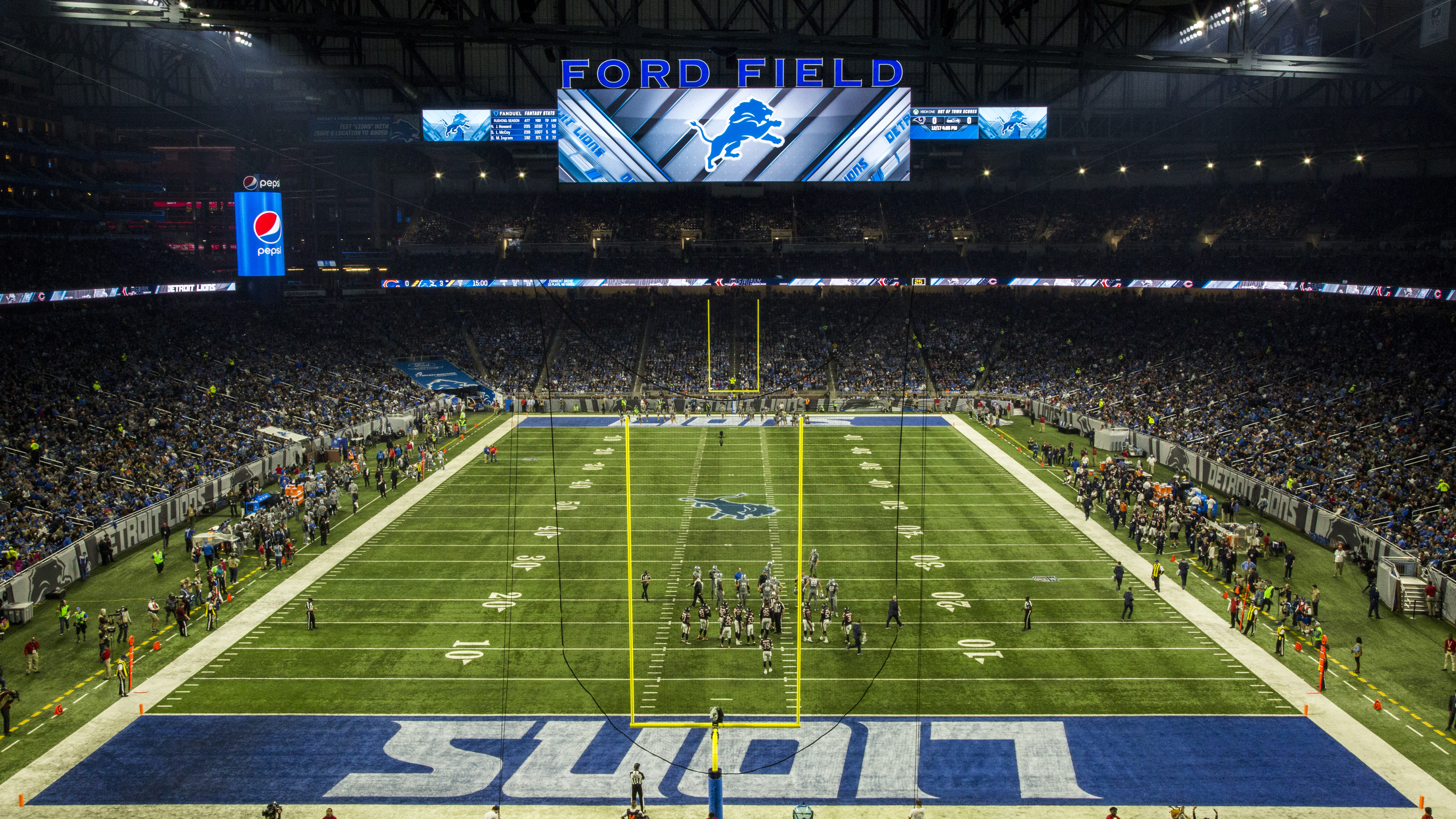 We've written about that in the past, and the Lions host the division rival Chicago Bears in the early game. But this year, Mercedes-Benz Stadium will be the focal point of the late evening game as the Atlanta Falcons also host a division rival, the New Orleans Saints.
For those of you that are waking up from your afternoon nap after feasting on all of your favorite Thanksgiving food, the night football game is a savory second helping. And Mercedes-Benz Stadium does not disappoint.
Do you remember the Super Bowl? It was held at the same place. We even visited with the stadium's General Manager, Scott Jenkins, on our podcast prior to the big game. What makes it such a great place? We're a little biased, but we think the LED video technology has a LOT to do with it.
There are unique aspects all over that stadium. The unprecedented Halo display mounted in the roof structure. The massive Mega Column display that stretches to the ceiling. The triangle-shaped Feather Wall display near the main entrance. Narrow pixel pitch displays in the club areas. A press conference backdrop.
At every turn, there's digital technology connecting with and engaging fans. That's probably because there are 16 LED displays totaling more than 83,500 square feet – the most of any stadium in the world. How many LEDs does it take to make all those displays? More than 62.5 MILLION!
Okay, I've never been, but I hear it takes your breath away when you walk into that building. You're greeted by the Feather Wall and the Mega Column, and then you're blown away by the Halo when you get to the main seating bowl.
Maybe I'll have to add a trip to Atlanta to my holiday gift list. Since that probably isn't going to happen for me, I'll be tuning in to the game and itching to get there in person for the full experience. I'll probably also be eating leftover turkey and my third slice of pumpkin pie…
---