Partnering with Intereum, a Talk with Jeremy Schneider
We recently sat down with Jeremy Schneider from Intereum to talk about our partnership on LED installations in the corporate facility space. Justin: Could you give us a quick introduction of yourself and Intereum? Jeremy: Intereum has headquarters here in Plymouth, Minnesota, and we specialize in workspace solutions including furniture, audio/video and a modular wall […]
Jennifer Liebschwager on 8/31/2020
Categories: Pro Sports and Colleges, Spectaculars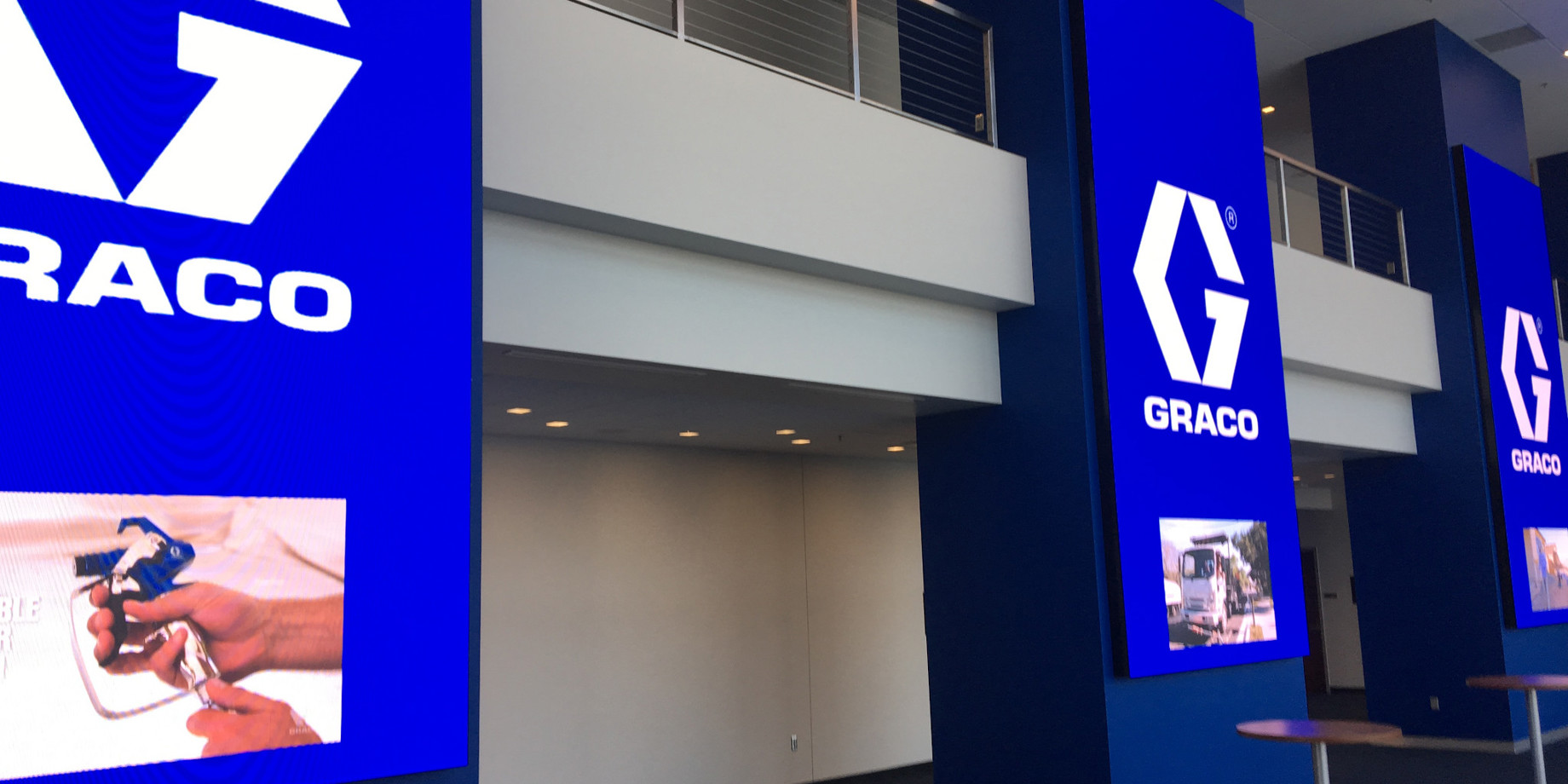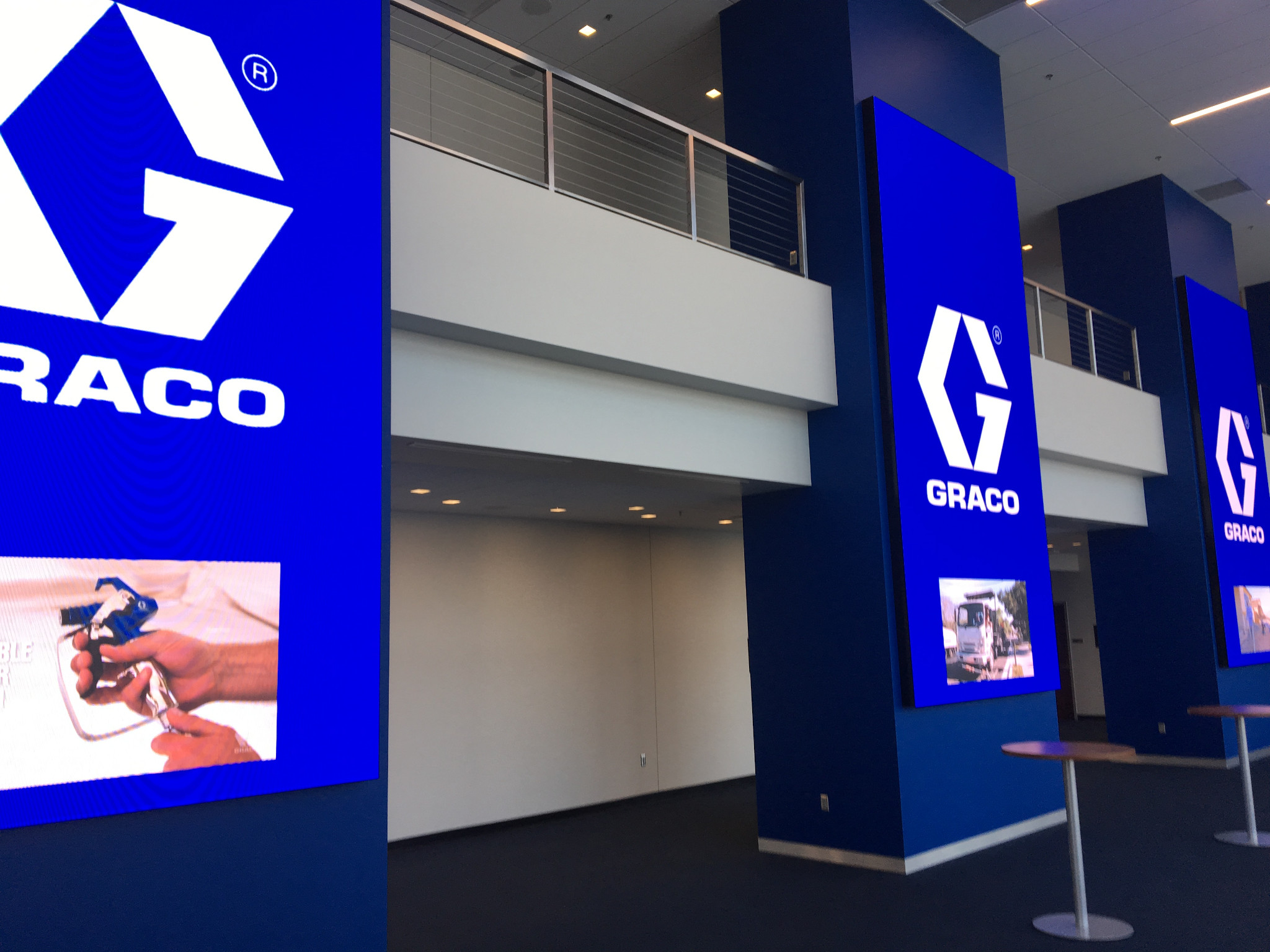 We recently sat down with Jeremy Schneider from Intereum to talk about our partnership on LED installations in the corporate facility space.
Justin: Could you give us a quick introduction of yourself and Intereum?
Jeremy: Intereum has headquarters here in Plymouth, Minnesota, and we specialize in workspace solutions including furniture, audio/video and a modular wall division. The big thing with Intereum is that we can be turnkey for applications such as corporate offices and healthcare offices from beginning to end, from the design of the project to the implementation and installation. We started in 1995 and I introduced the audio/video division with the IT director at the time in 2011. So, we're here with almost 10 years of experience in audio/video. That's what we specialize in and we're at about 20 folks specializing in audio/video with around 150 people here total.
Justin: Have you had the same focus the whole time or has it grown over the years?
Jeremy: It's grown for sure. When I came into the building, it was more furniture-driven workspace solutions. It was a different time. There were more corner offices and high panel workstations. Now, the shift we see in the workspace is more open offices and we don't do projects anymore without technology. Everyone getting into an office space, heathcare space or K-12 is doing some form of technology like conference rooms, unified communications, large scale LED.
Justin: We recently worked on a project together in the corporate space. Can you tell us a general overview of the project and how things went?
Jeremy: Most recently the Intereum and Daktronics teams just completed a project here in Rogers, Minnesota, right outside of Minneapolis, the Graco facilities. They are a filtration spray technology company and we just built a state-of-the-art training center. We worked with Daktronics to provide four large scale LED video displays in their training center. So they can host and educate very large corporations on their technologies and what Graco does. It's multi-faceted; they can train or have corporate meetings in there.
Matt: How does a project like that come together? How does the project go from discussions or brainstorming to the actual final steps?
Jeremy: Graco needed a "wow" factor to set themselves apart and show off the scale of what they do. That's why the LED walls themselves are so large. When you walk in, the content displayed on them is almost larger than life. That's the feeling they wanted to get. It's a great medium to show who they are. The big thing about the training center is not only are the LED walls great, but we also were able to tie in a lot of other technology. As far as signage, we built some buttons into the wall so they can start and stop however they want to as they're training.
Justin: When they first came to you, you mentioned they were looking at a lot of LCDs or TVs. Was that a shift for them to think of LEDs as an alternative?
Jeremy: Yes, initially we quoted LCD. We spoke candidly with them and said it's time for a shift; 15 panels is going to be a ton of bezels. What will you do for service? What will you do for WOW? It will look antiquated the first day we put it in. And the Daktronics group was fantastic supporting this conversation with demos. There were no fewer than 3 or 4 times that they drove up from South Dakota with the demo products to show the LED technology. We did a demo comparing the LED product next to an LCD and between the brightness, the bezels and being able to front service it, the Daktronics LED product was the only solution that would have worked. You can see pictures of it, but when they see it in person, that's when they understand why it's different than the other technologies. The Daktronics just showed so great. The Daktronics team was fantastic with all the content and it was honestly a home run from the get go. 
Justin: What was it like to work with Daktronics once the project moved forward and into installation?
I will tell you we worked with other folks in the display world and Daktronics, it's not even a tangible number I can give you at how much above and beyond the Daktronics team went on this project. Even in implementation, the project management time, the install help, the quality control and going over the module, we're spoiled now because we are used to that LED experience with Daktronics and we are not getting that everywhere else.
Justin: So, what other video wall applications are you looking forward to in the future?
Jeremy: The most exciting and largest growth is what we are seeing in a push for interior spaces for boardrooms, training centers and large conference rooms. People just need a larger screen than your standard 98-inch TV. It really helps diversify a space. You can show videos about your company, but at the same time you can go plug in, have a meeting, get in front of a group or show something impromptu. LED is great to tie into our other products and offerings, too. So, we'll see a lot more corporate work happen with the LED. That's where I see the most growth.
Thanks to Jeremy for the great interview and we look forward to working with you again on future projects!
Listen to the full podcast here and subscribe to the Daktronics Experience on your favorite podcast platform!
---