New Look at the Classroom
There are new ways to look at the classroom, namely incorporating your video display.
1/3/2018
Categories: High School Sports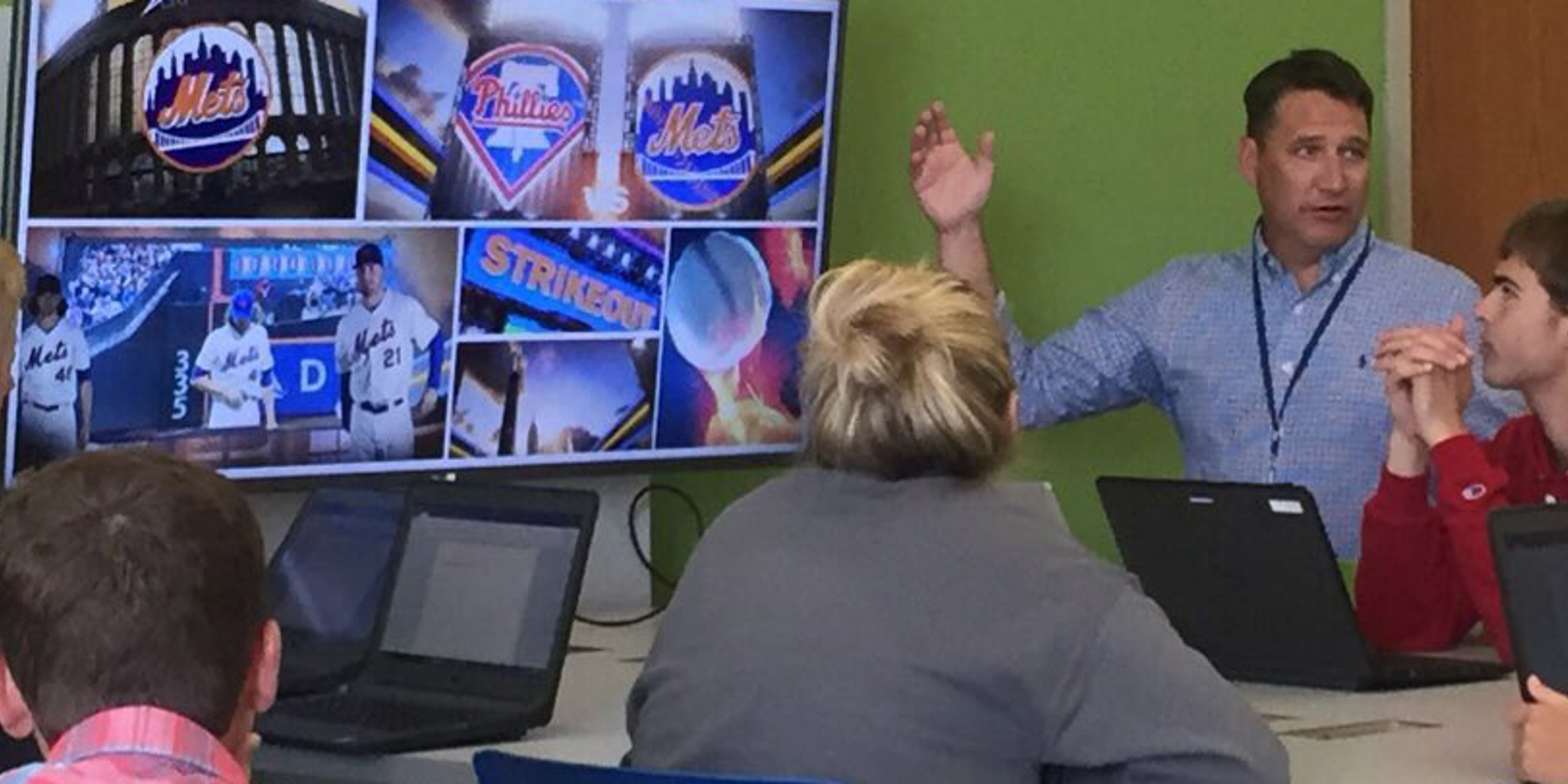 Recent trends for classrooms indicate rethinking your classroom program results in renewed "creative juices." Project-based learning is taking schools across the nation by storm with impressive results. Not only does it offer a wider repertoire for teachers, but students are actively engaged in running this hands-on technology for game day. Adopting change yields growth, so why not maximize your video display's potential by integrating a production program to your school?
Where do you start?
There are numerous schools around the nation who have successfully implemented a new production program and using them as resources is your best bet. We've compiled some stories of programs knocking it out of the park.
CRATER HIGH SCHOOL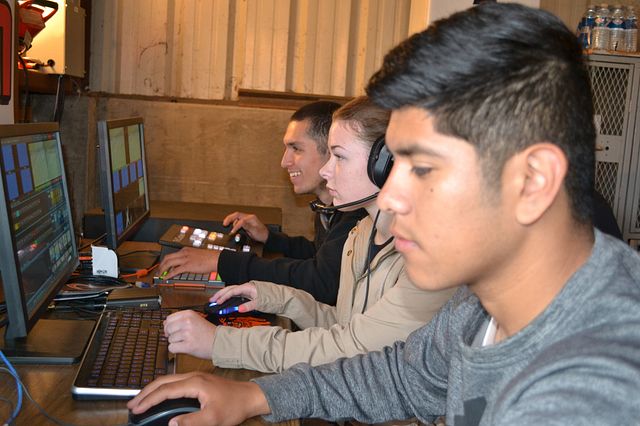 Crater, OR
With their program up and running for a few years, we've checked in to see how things are going. Mike Rogan, the teacher leading the efforts, ensures his students are getting a quality experience and enjoying it.
"We have had graduates come back to help out on game days and to help train the underclassmen. They talk about how colleges use the exact same equipment as us and how this is a career path these kids can follow if they want to. The kids themselves realize this is a marketable skill. It doesn't get better than that."
In the classroom, students frequently ask "when am I going to use this knowledge?" If they'd like to sink their teeth into a career behind the controls while watching their favorite team every game day, look no further.
For more on their story, visit the blog post here.
CROSBY ISD
Crosby, TX
Ryan Carrington of Crosby Independent School District is in his third year of teaching. His program started with a humble beginning and has grown exponentially. His students took a field trip to see the Astros to pick up some tips and learn different methods used in operations rooms.
"Inside the operations center, it gave students a better understanding of the game and which graphics to use with what's happening on the field. Oftentimes, my students aren't athletes themselves, so they really are learning about the sport itself and how to run the equipment, as well."
"We do have a few athletes in the class now, and they help teach the non-athletes about the game, while the reverse is true regarding the equipment. It's great to see them trying to learn from each other." It's all about teamwork and everyone pitching in to make game day efforts successful.
Read more about their experience here.
PORTER COUNTY CAREER CENTER
Valparaiso, IN
We talked to Bob Phelps, Porter County Career Center's Technical Education instructor.
"The students learn the basics of video production, and that includes framing, video and editing. They learn how to piece the information together to tell a story."

But that's not all they do. Students have soaked up knowledge like sponges and put it into practical applications. "The students produce a television show called 'On the Road' where they highlight things to do in Northwest Indiana, including Popcorn Fest, Amhurst Asylum in Valparaiso and the Art Barn," Phelps continued. "Our productions go on a variety of outlets, including YouTube and a streaming service called Cube. We're also active on social media like Twitter, Instagram and Facebook."
In today's day and age of social media, it is crucial to connect with fans across the board. For a peek into the class's methods, read more here.
NORTH HIGH SCHOOL
Eau Claire, WI
We've heard about the benefits for students, but what take do staff members have on creating a new program? Is it worth the effort? We talked to Joe Eisenhuth, Assistant Principal and Athletic Director of North High School in Eau Claire, to see if the juice is worth the squeeze.
"Giving these students these hands-on experiences that mirror the skills used in the media industry careers might be the best aspect of this partnership."
From one happy customer to another, this message resounds across the board. Give the kids a chance to prove what they're capable of and they'll rise to the challenge.
Hear more about their experience here.
You're not in this alone
As we mentioned earlier, we've been keeping tabs on Crater for a few years now. Looking back to one of our first conversations, Alex Barret, a Daktronics Sports Marketing team member, had this to say about the new program's set up.
"Why not help students get all the experience they can?" Barrett said. "I'm excited to see where this goes. This is what Daktronics Sports Marketing is here for, to show schools the possibilities out there. It's the same equipment from the high school level all the way up to the NFL."
It's so much more than just a video board; it's education, it's life skills, it's community and maybe even a career one day.
A little elbow grease can yield a well-rounded education and bountiful opportunities. See what else Alex had to say here and learn more about Daktronics Sports Marketing.
Let's Collaborate
We've gathered a community of our #DakSchools to share ideas and learn through their experiences and tips. You must be a Daktronics customer to join.
https://www.facebook.com/groups/1348783425176608/?ref=bookmarks
Here are a few additional resources we think you'll find them to be very helpful:
We want to hear from you. Share your story or suggest topics you want to hear about on the blog. Ask us anything.
---