How to Create Loopable, Tiled and Seamless Content for Ribbon Displays
Ribbon Displays are the long, narrow displays that are commonly found along the seating fascia within the bowl of your stadium or arena.  The ribbon displays can be used to: Synchronize crowd prompts to get people cheering around the stadium. Provide a moment of exclusivity to sponsors by highlighting ads on multiple displays at one […]
Daktronics Control Panel on 10/6/2017
Categories: Pro Sports and Colleges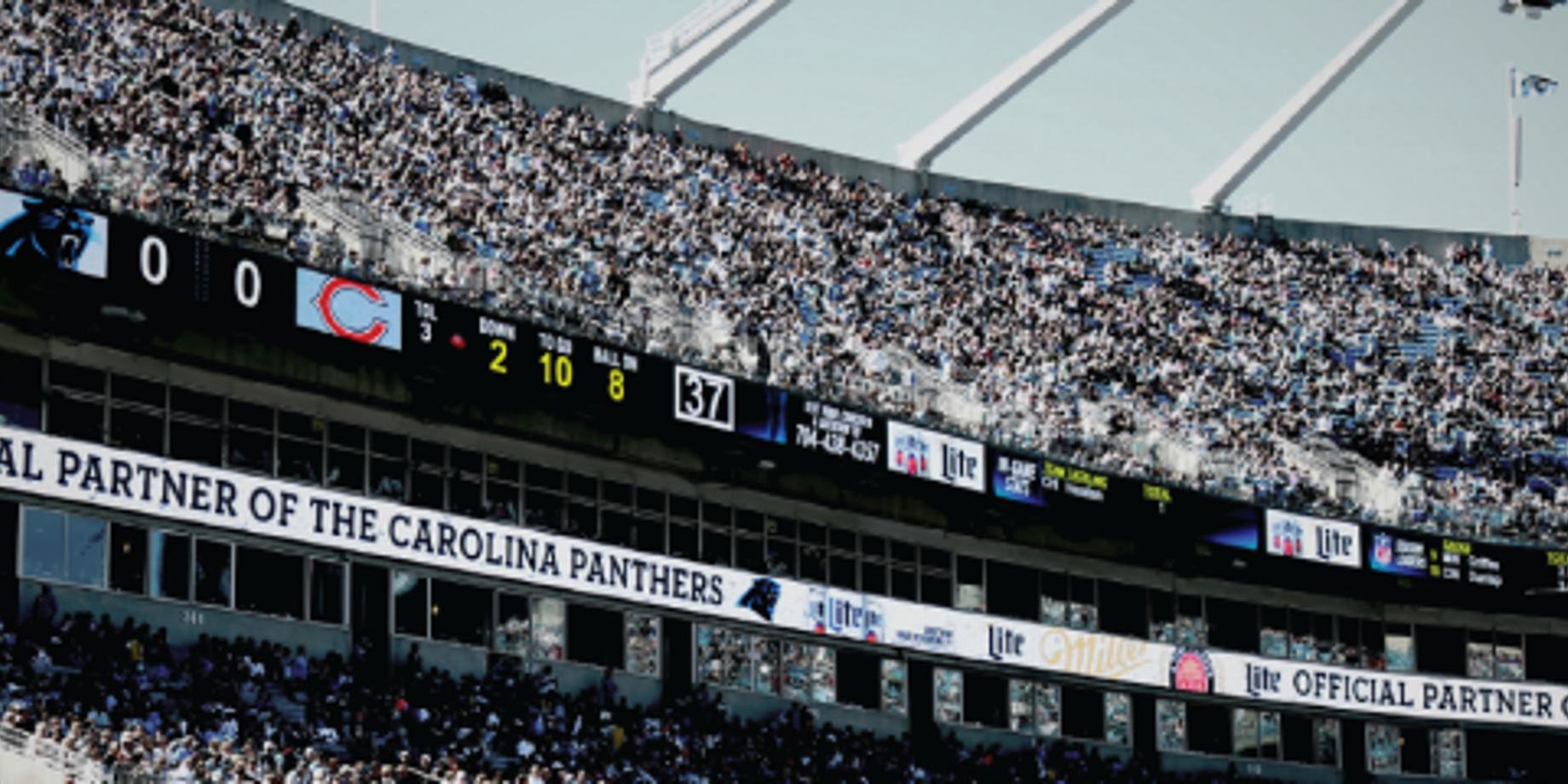 Ribbon Displays are the long, narrow displays that are commonly found along the seating fascia within the bowl of your stadium or arena.  The ribbon displays can be used to:
Synchronize crowd prompts to get people cheering around the stadium.
Provide a moment of exclusivity to sponsors by highlighting ads on multiple displays at one time.
Unite the fan base with engaging, team-branded content across your venue.
Extra consideration should be taken when it comes to designing content for ribbon displays. Here are a few tips that will help you create seamless and loopable content for these displays:
Content should loop, or transition smoothly in time for the end, back to the beginning in case it runs multiple time consecutively.
Here is a resource that explains how our designers create loopable footage: How to make loopable footage in Adobe After Effects.
Tile the content so fans can enjoy it from every seat.
Ribbons are often tiled or broken into content zones that allow a single message to duplicate across the ribbon.   To learn how to configure a tiled ribbon in After Effects, check this Knowledge Base article:  How to configure a tiled ribbon in Adobe After Effects.
Content should be seamless across the tiles.
Once you have your composition set, there are a few techniques that can help you achieve seamless ribbon content. Check this Knowledge Base article to learn more:  How to make seamless ribbon content in Adobe After Effects.

Check out examples of these best practices in use with a recent Daktronics Creative Services sponsor ribbon reel:
Daktronics Creative Services is a full service creative team that offers 35 years of first-hand knowledge and experience in the design, development and implementation of LED content.  For more examples, visit our YouTube Channel to see Creative Services Reels.
If you are interested in learning how our team can create new and unique content for your displays, contact professional.services@daktronics.com.
---