Garden Centre Brings in More Customers and Advertising Dollars
Early's Farm and Garden Centre, Saskatoon, Saskatchewan, Canada, has served the community for more than 100 years. The family-owned business offers garden supplies, seeds, fertilizers, pet supplies, livestock feeds, golf course supplies, statuary, fountains and pond supplies since 1907. The garden center recently installed an LED sign and made it available to their suppliers. Early's sold […]
9/27/2017
Categories: Sign Company News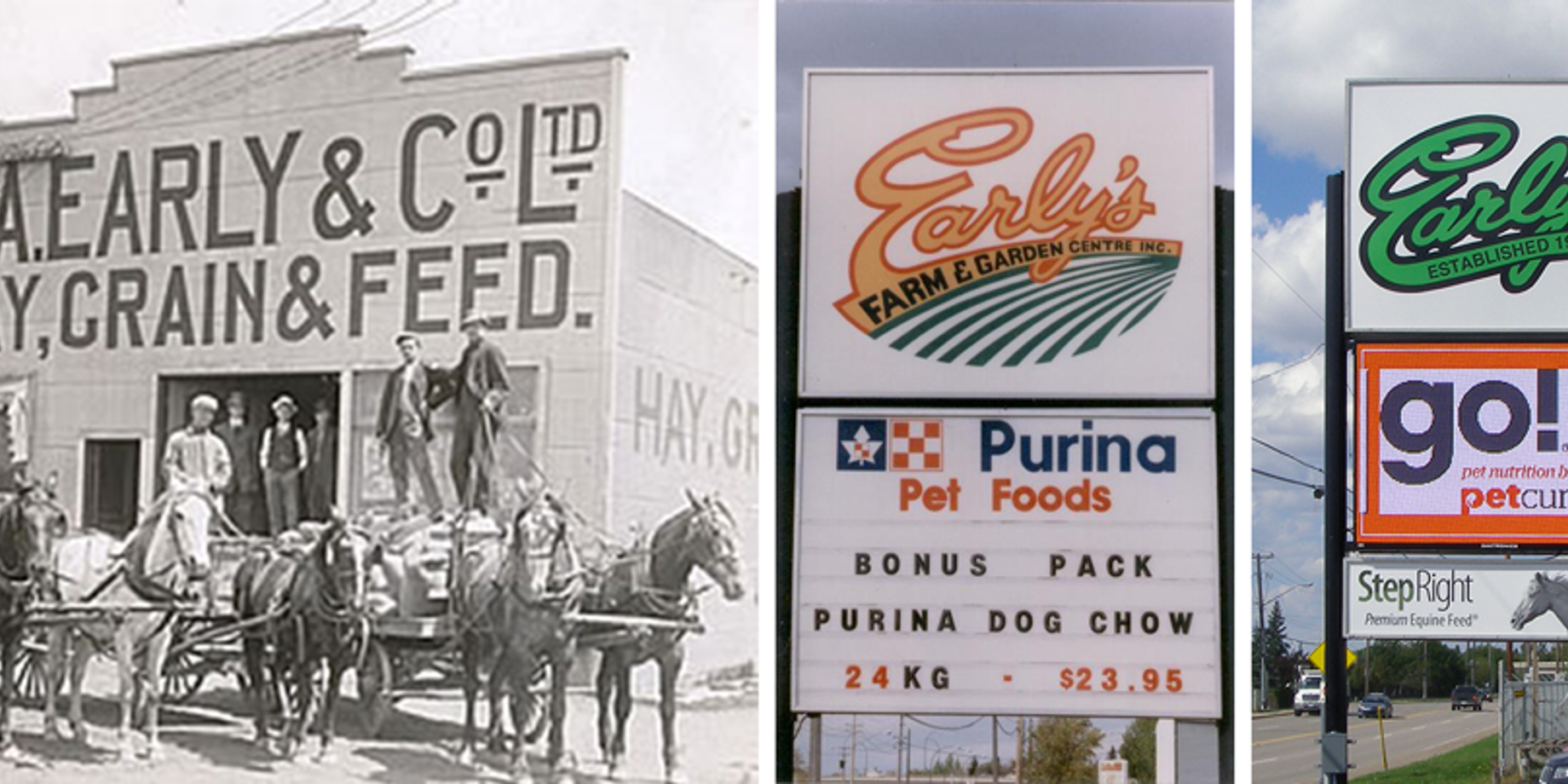 Early's Farm and Garden Centre, Saskatoon, Saskatchewan, Canada, has served the community for more than 100 years. The family-owned business offers garden supplies, seeds, fertilizers, pet supplies, livestock feeds, golf course supplies, statuary, fountains and pond supplies since 1907.
The garden center recently installed an LED sign and made it available to their suppliers. Early's sold thousands of dollars' worth of advertising the first week the sign went live.
And what result did the suppliers see from advertising on the LED sign?
"Even though this is the start of our slow season, we can still see higher traffic coming in to check things out and make purchases based on the brands they saw on the sign. The sign showed we carried items they didn't know we had," says Alexa Joy, Early's media and sales manager.
As the new display's controller, Alexa says, "I don't think the sign could be any more user-friendly."
She goes on to say, "It's so simple to use. Having multiple playlists on the go makes my life very easy. The ability to access the sign from anywhere really puts me at ease. I'm the only employee trained on it, so I need to log in and adjust things from anywhere easily, and I can!"
Alexa also stated that "the software training was excellent." It taught her the basics she needed to expand and grow.
Before buying the sign, Early's viewed an onsite demo that effectively demonstrated its capabilities. But for her, the real impact of the demo was sitting down with Mr. Early and the Daktronics rep to connect on a personal level with Daktronics.
"We were pleased to know that Daktronics has a similar story to Early's—family owned and operated for a long time and passionate about what they do," she says.
The meeting helped Alexa feel that "if I picked up the phone to call Daktronics, I was going to get an actual person on the other side who was happy to assist me."
"We definitely made the right choice with a Daktronics display. I can't begin to express how easy and fun it's been to get this project up and running for Early's. Not only does it give me a creative venue to work on, it has created a full-time job for me!" she says.
---